HELP SUPPORT MONGABAY.COM

Mongabay.com was founded by Rhett Ayers Butler in 1999 out of his passion for wildlife and rainforests. Originally a side project which consumed nights and weekends, Rhett quit his day job to run mongabay full-time in 2004. In March 2009 Jeremy Hance became mongabay's first hire.

Mongabay is financed primarily through advertising, the majority of which is served by Google. However some of mongabay's most important projects, including the kids education initiative and our news reporting, now require resources that are unfortunately not fully met by advertising revenue. Therefore in June 2012 Mongabay.com launched a non-profit organization: mongabay.org, which as a public charity has tax-exempt status under section 501(c)(3) of the Internal Revenue Code. Contributions to Mongabay.org are deductible to U.S. taxpayers under section 170 of the Code.

If you like our service, we would be grateful for your support.


DONATIONS
BY CREDIT CARD



If you are interested in making a direct donation online, you can use Paypal (secure and does not require an account) or Google Checkout. We have two options, a one-time donation and a monthly donation.


ONE-TIME DONATION
Paypal (no account required)


Google Checkout/Wallet



BY CHECK


We have a mailing address for checks:
Mongabay.org
P.O. BOX 0291,
MENLO PARK, CA 94026-0291
USA

We will provide you with documentation for any donations of $75.00 or more.
Why support Mongabay?
---

The purpose of mongabay is to raise interest in environmental issues and foster appreciation of wildlife and wild places. The site provides quality information on rainforests and environmental issues, reaching more than two million people per month. To learn more about the mission of mongabay, check out the preface of A Place Out of Time.

Mongabay.org has the specific mission of raising awareness about social and environmental issues relating to forests and other ecosystems. It has five focal areas:, which are explained here.


How can I help?
---

You can show your support of several ways.

Financial contributions.

Other ways to help.
Cancel monthly donations to mongabay
If you'd like to cancel your recurring donation to mongabay.com, please use this link.



Rhett Butler, mongabay founder and director.


Rhett's inspiration, as told at TEDxYouth

Recent features


Chinese turtle heist sends rare Philippine species to brink of extinction, international rescue underway
(06/29/2015) On Friday, June 19, Philippine authorities raided a warehouse on the island of Palawan and confiscated more than 4,000 live, illegally harvested rare turtles, only days before they were to be shipped to foreign food and pet markets. The massive haul included over 3,800 critically endangered Philippine forest turtles – animals in very poor health and showing signs of severe neglect from long captivity.



Do we need to move 'beyond certification' to save forests?
(06/25/2015) Over the past two years dozens of companies have established 'zero-deforestation' or 'deforestation-free' policies for the commodities they source, trade, and produce. The pace of adoption has been staggeringly fast for a business that have been historically slow-moving relative to other industries. Some sectors, like the Indonesian palm oil industry and the Brazilian soy industry, even appear to be nearing a critical mass where the majority of international buyers and traders are now bound by such agreements.



Amazon tribe creates 500-page traditional medicine encyclopedia
(06/24/2015) In one of the great tragedies of our age, indigenous traditions, stories, cultures and knowledge are winking out across the world. Whole languages and mythologies are vanishing, and in some cases even entire indigenous groups are falling into extinction. This is what makes the news that a tribe in the Amazon have created a 500-page encyclopedia of their traditional medicine all the more remarkable.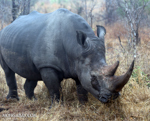 Video: Vet describes emotional toll of responding to brutal rhino poaching
(06/24/2015) In March 2012 poachers struck a South African game reserve. They drugged three rhinos and hacked off their horns, inflicting massive facial trauma to the immobile but unanesthetized animals. Wildlife veterinarian Will Fowlds attended to the victims.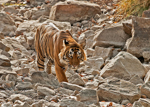 Social-media firestorm defends popular man-eating tiger in India, raising conservation questions
(06/23/2015) On May 8, 56-year-old forest guard Rampal Saini was attacked and killed by a tiger named Ustad with a bite to the neck. Ustad was hugely popular with tourists and had gained a massive online following. But Saini was Ustad's fourth victim in a span of five years, and his death unleashed a heated debate — especially online — about whether the ensuing decision to banish him to captivity was the right one.




WEEKLY NEWSLETTER