HELP SUPPORT MONGABAY.COM

Mongabay.com was founded by Rhett Ayers Butler in 1999 out of his passion for wildlife and rainforests. Originally a side project which consumed nights and weekends, Rhett quit his day job to run mongabay full-time in 2004. In March 2009 Jeremy Hance became mongabay's first hire.

Mongabay is financed primarily through advertising, the majority of which is served by Google. However some of mongabay's most important projects, including the kids education initiative and our news reporting, now require resources that are unfortunately not fully met by advertising revenue. Therefore in June 2012 Mongabay.com launched a non-profit organization: mongabay.org, which as a public charity has tax-exempt status under section 501(c)(3) of the Internal Revenue Code. Contributions to Mongabay.org are deductible to U.S. taxpayers under section 170 of the Code.

If you like our service, we would be grateful for your support.


DONATIONS
BY CREDIT CARD



If you are interested in making a direct donation online, you can use Paypal (secure and does not require an account) or Google Checkout. We have two options, a one-time donation and a monthly donation.


ONE-TIME DONATION
Paypal (no account required)


Google Checkout/Wallet



BY CHECK


We have a mailing address for checks:
Mongabay.org
P.O. BOX 0291,
MENLO PARK, CA 94026-0291
USA

We will provide you with documentation for any donations of $75.00 or more.
Why support Mongabay?
---

The purpose of mongabay is to raise interest in environmental issues and foster appreciation of wildlife and wild places. The site provides quality information on rainforests and environmental issues, reaching more than two million people per month. To learn more about the mission of mongabay, check out the preface of A Place Out of Time.

Mongabay.org has the specific mission of raising awareness about social and environmental issues relating to forests and other ecosystems. It has five focal areas:, which are explained here.


How can I help?
---

You can show your support of several ways.

Financial contributions.

Other ways to help.
Cancel monthly donations to mongabay
If you'd like to cancel your recurring donation to mongabay.com, please use this link.



Rhett Butler, mongabay founder and director.


Rhett's inspiration, as told at TEDxYouth

Recent features


Behind the scenes of Showtime's blockbuster series on climate change
(04/18/2014) For years climate change activists and environmentalists have been clamoring for a high-profile, high-impact TV series about climate change to make Americans more aware of an issue that will affect billions of people around the globe in coming decades. This week they finally got it when Showtime released the first episode of Years of Living Dangerously, a big-budget TV series featuring a number of Hollywood's biggest stars as reporters and corespondents.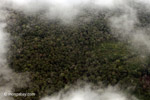 Next big idea in forest conservation? Maps for the masses
(04/18/2014) Mark Mulligan makes maps for the masses. In his work on tropical forests, Mulligan uses GIS, modeling, remote sensing, and lab experiments to turn research into datasets and policy support systems, which are available online for use in development, decision-making, and education.



Is Aru safe? Indonesia suspends plan to clear half the islands' forests
(04/17/2014) Aru, an area made up of about ninety-five low-lying islands in the Maluku province of eastern Indonesia, has suspended a plan to clear half of its total forest cover for sugar cane. However, the island paradise is still not safe from large-scale deforestation, according to a report from Mongabay-Indonesia.



Climate change solution? UN touts ambitious (but cheap) investment in renewable energy
(04/14/2014) The world is warming rapidly due to greenhouse gas emissions, threatening everything from our food supply to our ecosystems, but the solution may be surprisingly cheap, according to the third and final report from the Intergovernmental Panel on Climate Change (IPCC). The report recommends a rapid and aggressive switch from fossil fuel-based energy to renewables.



Next big idea in forest conservation? Empowering everyone to watch over forests
(04/10/2014) Nigel Sizer has worked on the forefront of global forest issues for decades. Currently, he is the Global Director of the World Resource Institute's (WRI) Forests Program, whose projects include the Global Forest Watch, the Forest Legality Alliance, and the Global Restoration Initiative. These programs work with governments, businesses, and civil society with the aim of sustaining forests for generations to come.




WEEKLY NEWSLETTER