HELP SUPPORT MONGABAY.COM

Mongabay.com was founded by Rhett Ayers Butler in 1999 out of his passion for wildlife and rainforests. Originally a side project which consumed nights and weekends, Rhett quit his day job to run mongabay full-time in 2004. In March 2009 Jeremy Hance became mongabay's first hire.

Mongabay is financed primarily through advertising, the majority of which is served by Google. However some of mongabay's most important projects, including the kids education initiative and our news reporting, now require resources that are unfortunately not fully met by advertising revenue. Therefore in June 2012 Mongabay.com launched a non-profit organization: mongabay.org, which as a public charity has tax-exempt status under section 501(c)(3) of the Internal Revenue Code. Contributions to Mongabay.org are deductible to U.S. taxpayers under section 170 of the Code.

If you like our service, we would be grateful for your support.


DONATIONS
BY CREDIT CARD



If you are interested in making a direct donation online, you can use Paypal (secure and does not require an account) or Google Checkout. We have two options, a one-time donation and a monthly donation.


ONE-TIME DONATION
Paypal (no account required)


Google Checkout/Wallet



BY CHECK


We have a mailing address for checks:
Mongabay.org
P.O. BOX 0291,
MENLO PARK, CA 94026-0291
USA

We will provide you with documentation for any donations of $75.00 or more.
Why support Mongabay?
---

The purpose of mongabay is to raise interest in environmental issues and foster appreciation of wildlife and wild places. The site provides quality information on rainforests and environmental issues, reaching more than two million people per month. To learn more about the mission of mongabay, check out the preface of A Place Out of Time.

Mongabay.org has the specific mission of raising awareness about social and environmental issues relating to forests and other ecosystems. It has five focal areas:, which are explained here.


How can I help?
---

You can show your support of several ways.

Financial contributions.

Other ways to help.
Cancel monthly donations to mongabay
If you'd like to cancel your recurring donation to mongabay.com, please use this link.



Rhett Butler, mongabay founder and director.


Rhett's inspiration, as told at TEDxYouth

Recent features


Next big idea in forest conservation? Privatizing conservation management
(03/07/2014) Is it possible to equitably divide the planet's resources between human and non-human societies? Can we ensure prosperity and rights both to people and to the ecosystems on which they rely? In the island archipelago of Indonesia, these questions become more pressing as the unique ecosystems of this global biodiversity hotspot continue to rapidly vanish in the wake of land conversion (mostly due to palm oil, poor forest management and corruption. For 22 years, Dr. Erik Meijaard has worked in Indonesia. Now, from his home office in the capitol city, Jakarta, he runs the terrestrial branch of an independent conservation consultancy, People and Nature Consulting International (PNCI).



From theory to deadly reality: malaria moving upslope due to global warming
(03/06/2014) Malaria is a global scourge: despite centuries of efforts to combat the mosquito-borne disease, it still kills between 660,000 to 1.2 million people a year, according to World Health Organization data from 2010. Astoundingly, experts estimate that around 300 million people are infected with the disease every year or about 4 percent of the world's total population. And these stats may only get worse. For years scientists have vigorously debated whether or not malaria will expand as global warming worsens, but a new study in Science lays down the first hard evidence.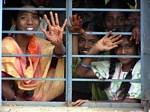 Can the millions in urban India live among greenery?
(03/06/2014) Large swathes of wilderness alternating with pockets of urbanization may be a reality in some countries, but in India boundaries are soft. Where a city ends and where a village begins in its outskirts is somewhat fuzzy. Rapidly developing megacities like Bangalore and Pune, localities like Gurgaon outside New Delhi, have been subsuming surrounding villages into their ever-expanding boundaries for the last couple of decades.



The price of gold: winners and losers in Latin America's mining industry
(03/05/2014) On a Friday afternoon in June, the Plaza de Armas in Cajamarca is pulsing with life. It's winter here, and although thick white clouds hover low in the distance, the sun in this northern Peruvian city is warm. Couples sit on benches facing one another. Kids run in the grass between flowerbeds. Men in suits stride along the perimeter. It's an idyllic day. But signs of something more ominous are not far from sight. On the mountainside overlooking the town the words Nova Conga have been carved into the vegetation. It is a constant reminder that beyond the square, hemmed with international hotels and expensive restaurants, there is another reality.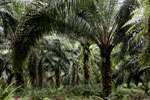 After GAR expands policy, over 50% of world's palm oil bound by zero deforestation commitments
(03/03/2014) Over half the world's palm oil traded internationally is now bound by zero deforestation commitments after Singapore-based Golden-Agri Resources (GAR) extended its forest conservation policy across all palm oil it produces, sources and trades. In a filing posted Friday Singapore Stock Exchange, GAR announced its breakthrough forest conservation policy now applies to all the palm oil it trades.




WEEKLY NEWSLETTER