About mongabay.com
---
With more than one million unique visitors per month, Mongabay.com is one of the world's most popular environmental science and conservation news sites. The news and rainforests sections of the site are widely cited for information on tropical forests, conservation, and wildlife.

Mongabay.com aims to raise interest in wildlife and wildlands while promoting awareness of environmental issues. Originally the site was based around a text on tropical rainforests written by Rhett A. Butler, but today the site has expanded to other topics (like Madagascar [WildMadagasacar.org]) and is available in versions for kids and in more than two dozen non-English languages. Mongabay.com is also publisher of Tropical Conservation Science, a peer-reviewed, open-access academic journal that seeks to provide opportunities for scientists in developing countries to publish their research in their native languages.

Mongabay.com has been featured in the San Francisco Chronicle, Time Magazine, The Wall Street Journal, and other local, national and international publications.


Who is mongabay.com?
---
Mongabay.com was founded in 1999 by Rhett A. Butler. Rhett writes most of the content and takes most of the photos that appear on the site (unless noted otherwise — usually at the top or bottom of a page — it can be assumed that all content on mongabay.com has been written and/or produced by Rhett). Rhett can be contacted via email here.

Since 2005, other people have become actively involved with mongabay.com, including Jeremy Hance, who became mongabay's first employee (other than Rhett) in March 2009; Tina Butler, who wrote feature articles in 2005; Alejandro Estrada, co-founder of mongabay.com's peer-reviewed, open-access, and multi-lingual academic journal Tropical Conservation Science (TCS); and William Bridges, copy-editor for TCS. Other authors and translators have contributed as well and their contributions are acknowledged on their work.


mongabay.com funding
---
Mongabay.com and WildMadagascar.org are primarily funded through advertising.

Mongabay.com welcomes feedback, species identification, and translation assistance in almost any language. Article submissions are also considered.


Site Credibility
---
Mongbay.com primarily uses peer-reviewed journals and scientists as sources of information for environmental science articles. Further, the site has been recognized as an important and credible information source on forests and biodiversity by individuals at a wide range of institutions, from NGOs to government agencies to private sector entities. Read more about Rhett Butler's background and credentials.


More information:
---
Press mentions
---
Since September 2005, mongabay.com has been mentioned on occasion in the media.
Zoe magazine (Italy), September 2005 coverage.
CNN, September 2005. Mongabay used as a reference for in the aftermath of Hurricane Katrina.
The San Francisco Chronicle, July 2006 profile of the site.
TreeHugger.com, August 2006 interview.
The Wall Street Journal Online, September 2006 mention.
BMI voyager magazine, June 2007 mention.
Inc Magazine, August 2007 mention.
Google Blog, October 2007 profile.
OpenRoad.TV, November 2007 video interview.
The Wall Street Journal Online, January 2008 mention.
Chicago Public Radio, January 2008 radio interview on "The Dark Side of Biofuels".
Time.com, In April 2008, Time.com selected mongabay.com among its 15 top climate and environment web sites.
Voice of America, In November 2008, VOA did a radio segment on mongabay.com.
Change.org, In January 2010, Change.org did a post about mongabay.com.
Over the years Rhett has provided assistance and advice for a number of nonprofit and for-profit organizations — including Google, Discovery, the Wildlife Conservation Society, Conservation International, the BBC, Discovery, National Geographic and the Prince's Rainforest Project, among others — but mongabay.com itself is not affiliated with any other group. Rhett has also provided comment on a number of subjects for TV, radio, print, and web media.
Mongabay.com has been used as a source by the BBC, CNN, CBS, the Discovery Channel, National Geographic, the Sydney Morning Herald, the Wall Street Journal, Fortune Magazine, NBC, UPI, Yahoo, Bloomberg, Business Week, and many other outlets.


Contacting mongabay.com
---
Mongabay.com can be contacted via email. Mongabay.com does not publish a phone number or address since it does not have a physical location.


mongabay.com site overview
---
launched: 1999

base: San Francisco Bay Area

funding: self-funded

Visitors to mongabay.com
---
According to Google Analytics, mongabay.com averaged more than 1 million unique visitors per month between Jan 1, 2008 and December 31, 2008. Mongabay ranks in the top 5,000 most visited sites in the U.S. and 10,000 in the world.

Other estimates:
Note: More than half of mongabay traffic comes from outside the United States


Offsetting greenhouse gas emissions
---
Carbon dioxide gas emissions generated through the operation of mongabay.com (including server, data transfer, and travel) are mitigated through an association with Anthrotect, an organization working with Afro-indigenous and Embera communities to protect forests in Colombia's Darien region. Anthrotect is protecting the habitat of mongabay's mascot: the scale-crested pygmy tyrant.




archives | news | XML / RSS feed | featured


XML / RSS / Syndication options

mongabay.com features more than 400 RSS feeds to meet your specific area of interest



MONGABAY.COM
Mongabay.com seeks to raise interest in and appreciation of wild lands and wildlife, while examining the impact of emerging trends in climate, technology, economics, and finance on conservation and development (more)

CONTENTS





WEEKLY NEWSLETTER


INTERACT



SUPPORT
Help support mongabay.com when you buy from Amazon.com


STORE

SHIRTS
HIGH RESOLUTION PHOTOS / PRINTS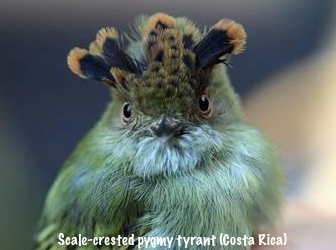 CALENDARS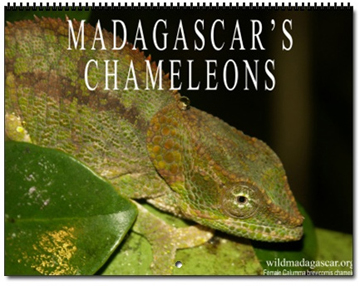 TOPICS
more


ARCHIVES

2009
August | July | June | May | April | March | February | January

2008
December | November | October | September | August | July | June | May | April | March | February | January

2007
December | November | October | September | August | July | June | May | April | March | February | January

2006
2006 Highlights | December | November | October | September | August | July | June | May | April | May | February | January

2005
December | November | October | September | August | July | June | May | April | March | February | January

2004
December | November | October | September | August | July
June | May | April | March | February | January


more



Some books

Green Design






WEEKLY NEWSLETTER


RECENTLY UPDATED PHOTO ALBUMS