Conservation jobs

---
Careers at mongabay.com

Mongabay.com is not currently hiring.

Should a position become available, it will be posted here and in the weekly newsletter.

Volunteering opportunities at mongabay.com

Contact Rhett Butler if you are interested.
Implementer of Open Journal Systems (OJS) for Tropical Conservation Science, mongabay.com's open-access academic journal that aims to provide opportunities for scientists in developing countries to publish their research in their native languages.
Grant-writing intern. Mongabay is exploring the idea of seeking outside funding for the first time to facilitate the creation of educational materials for elementary school students in the United States and abroad. This position could lead to a full-time job.
Animal profile writer for the mongabay kids site. Mongabay is seeking a part-time summer intern to write profiles to accompany pictures of animals. No experience necessary, but you should be capable of writing in a clear and concise style appropriate for 10-14 year olds. You can work from home or anywhere you have Internet access. You should be self-motivated and capable of working independently. More details.
Writers for news.mongabay.com and the soon-to-be-launched mongabay blog.
Other career opportunities in conservation and the environment

Mongabay has partnered with JobThread, a job posting site, to enable users to search for career opportunities in green business and conservation. Please visit mongabay.jobthread.com.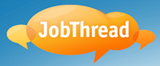 Companies and organizations can list jobs at JobThread as well.

From time-to-time, mongabay may list jobs from third parties on this page.