---
FEATURED ARTICLES [Latest news updates]



World's 'number one frog' faces extinction from New Zealand government
(05/26/2010) Archey's frog is a survivor: virtually unchanged evolutionarily for 150 million years, the species has survived the comet that decimated the dinosaurs, the Ice Age, and the splitting of continents. Seventy million years ago New Zealand broke away from Australia, essentially isolating Archey's frog and its relatives from all predatory mammals. Yet, if the New Zealand government has its way this species may not survive the century, let alone the next few decades. The New Zealand government has put forward a controversial proposal to begin opening three of the nation's protected areas to mining: Great Barrier Island, Paparoa National Park, and Coromandel Peninsula where the last populations of Archey's frogs live. According to critics, the government's proposal could push Archey's frog toward extinction, while negatively impacting a number of other endangered species, beloved wild lands, and a nation driven by tourism.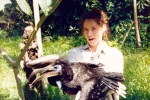 Long-distance seed dispersal and hunting, an interview with Kimberly Holbrook
(05/24/2010) Scientists are just beginning to uncover the complex relationship between healthy biodiverse tropical forests and seed dispersers—species that spread seeds from a parent tree to other parts of the forest including birds, rodents, primates, and even elephants. By its very nature this relationship consists of an incredibly high number of variables: how abundant are seed dispersers, which animals spread seeds the furthest, what species spread which seeds, how are human impacts like hunting and deforestation impacting successful dispersal, as well as many others. Dr. Kimberly Holbrook has begun to answer some of these questions.




Photos reveal paradise-like site for coal plant in Borneo
(05/21/2010) With the world's eyes on the environmental catastrophe in the Gulf of Mexico, many are beginning to ponder the rightness of not just America's, but the world's dependence on fossil fuels. Yet large-scale fossil-fuel energy projects continue to march ahead, including one in the Malaysian state of Sabah on Borneo to build a 300 MW coal plant, which has come under fierce opposition from locals (already the project has been forced to move locations twice). The newest proposal will build the coal plant, as photos below reveal, on an undeveloped beach overlooking the Coral Triangle, one of the world's most biodiverse marine environments, with transmission lines likely running through nearby pristine rainforest that are home to several endangered species, including orangutans and Bornean rhinos.




One man's mission to save Cambodia's elephants
(05/17/2010) Since winning the prestigious 2010 Goldman Environmental Prize in Asia, Tuy Sereivathana has visited the US and Britain, even shaking hands with US President Barack Obama, yet in his home country of Cambodia he remains simply 'Uncle Elephant'. A lifelong advocate for elephants in the Southeast Asian country, Sereivathana's work has allowed villagers and elephants to live side-by-side. Working with Fauna and Flora International (FFI) he has successfully brought elephant-killing in Cambodia to an end. As if this were not enough, Sereivathana has helped curb the destruction of forests in his native country and built four schools for children who didn't previously have formal education opportunities.



Nestle caves to activist pressure on palm oil
(05/17/2010) After a two month campaign against Nestle for its use of palm oil linked to rainforest destruction spearheaded by Greenpeace, the food giant has given in to activists' demands. The Swiss-based company announced today in Malaysia that it will partner with the Forest Trust, an international non-profit organization, to rid its supply chain of any sources involved in the destruction of rainforests. "Nestle's actions will focus on the systematic identification and exclusion of companies owning or managing high risk plantations or farms linked to deforestation," a press release from the company reads, adding that "Nestle wants to ensure that its products have no deforestation footprint."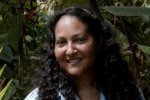 How an agricultural revolution could save the world's biodiversity, an interview with Ivette Perfecto
(05/04/2010) Most people who are trying to change the world stick to one area, for example they might either work to preserve biodiversity in rainforests or do social justice with poor farmers. But Dr. Ivette Perfecto was never satisfied with having to choose between helping people or preserving nature. Professor of Ecology and Natural Resources at the University of Michigan and co-author of the recent book Nature's Matrix: The Link between Agriculture, Conservation and Food Sovereignty, Perfecto has, as she says, "combined her passions" to understand how agriculture can benefit both farmers and biodiversity—if done right.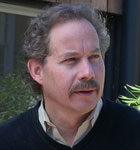 Can markets protect nature?
(05/03/2010) Over the past 30 years billions of dollars has been committed to global conservation efforts, yet forests continue to fall, largely a consequence of economic drivers, including surging global demand for food and fuel. With consumption expected to far outstrip population growth due to rising affluence in developing countries, there would seem to be little hope of slowing tropical forest loss. But some observers see new reason for optimism—chiefly a new push to make forests more valuable as living entities than chopped down for the production of timber, animal feed, biofuels, and meat. While are innumerable reasons for protecting forests—including aesthetic, cultural, spiritual, and moral—most land use decisions boil down to economics. Therefore creating economic incentives to maintaining forests is key to saving them. Leading the effort to develop markets ecosystem services is Forest Trends, a Washington D.C.-based NGO that also organizes the Katoomba group, a forum that brings together a wide variety of forest stakeholders, including the private sector, local communities, indigenous people, policymakers, international development institutions, funders, conservationists, and activists.



---

Indonesia to revoke palm oil concession licenses under forest deal
(05/31/2010) Indonesia will revoke existing forestry licenses to cut down natural forests under the billion dollar deal climate deal signed with Norway last week, reports Reuters.


The Gulf oil spill in context: US oil consumption
(05/31/2010) The US government has now confirmed that the oil spill in the Gulf of Mexico is the United States' largest oil spill and perhaps the nation's worst environmental disaster. While poor government oversight and negligence by oil giant BP certainly contributed to the disaster, the fact that the US is drilling over a mile below the surface in one of its most important marine ecosystems is directly related to US consumption of oil: the highest in the world.


Hawaii bans shark fin soup
(05/31/2010) Governor of Hawaii, Linda Lingle, has signed into law a ban on shark-fin soup beginning July 1st, 2011, according to Reuters. The soup is currently served in a number of Chinese restaurants in Hawaii, but the trade has decimated certain shark species due to overfishing.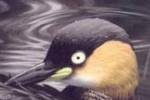 'No hope now remains' for the Alaotra grebe
(05/31/2010) World governments have missed their goal of stemming biodiversity loss by this year, instead biodiversity loss has worsened according to scientists and policy-makers, and a little rusty-colored bird, the Alaotra grebe (Tachybaptus rufolavatus) is perhaps a victim of this failure to prioritize biodiversity conservation. Native to a small region in Madagascar, the grebe has been declared extinct by BirdLife International and the IUCN Red List due to several factors including the introduction of invasive carnivorous fish and the use of nylon gill-nets by local fishermen, which now cover much of the bird's habitat, and are thought to have drowned diving grebes. The bird was also poached for food.


BP fails to stop oil spill
(05/30/2010) BP has failed to stop oil gushing from a drill hole over a mile below the surface in the Gulf of Mexico. The oil spill, which has been confirmed as the worst in American history, has spread between 504,000 to 798,000 gallons of crude oil into one of America's most important marine ecosystems.



Mexico has big role in the illegal parrot trade
(05/30/2010) Juan Carlos Cantu, Director of Defenders of Wildlife's Mexico office, spoke with Laurel Neme on her The WildLife radio show and podcast about the illegal parrot trade in Mexico and how his innovative research into the trade was used by the Mexican Congress to reform that country's Wildlife Law to ban all trade in parrots. The illegal pet trade is probably the second-biggest threat facing parrots in the wild, with only habitat loss rating higher, and the impact is disturbing. Defenders of Wildlife documented this threat in a 2007 landmark study which found between 65,000 and 78,500 parrots are illegally trapped in the wild in Mexico every year.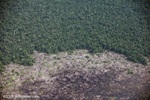 Indonesia announces moratorium on granting new forest concessions
(05/28/2010) With one of the highest rates of deforestation in the world, the world's third largest greenhouse gas emissions due mostly to forest loss, and with a rich biodiversity that is fighting to survive amid large-scale habitat loss, Indonesia today announced a deal that may be the beginning of stopping forest loss in the Southeast Asian country. Indonesia announced a two year moratorium on granting new concessions of rainforest and peat forest for clearing in Oslo, Norway, however concessions already granted to companies will not be stopped. The announcement came as Indonesia received 1 billion US dollars from Norway to help the country stop deforestation.




Researchers: Madagascar rosewoods deserve CITES protection
(05/27/2010) A new policy paper in Science warns that several species of Madagascar's rosewood could be pushed to extinction due to a current illegal logging crisis on the island. These hardwood species should be considered for protection under Convention of International Trade in Endangered Species of Wild Fauna and Flora (CITES), the researchers conclude.


18,225 new species discovered in 2008
(05/27/2010) In the 2010 State of Observed Species researchers have announced that 18,225 living species were discovered in 2008. In addition, 2,140 new extinct species were discovered byway of fossils.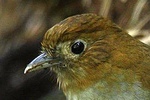 New bird discovered in Colombia—and released alive
(05/26/2010) Researchers have discovered a new species of antpitta in the montane cloud forests of the Colibri del Sol Bird Reserve in western Colombia. A thrush-like bird, the new cinnamon and gray species was, according to a press release by the American Bird Conservancy (ABC), "captured, banded, measured, photographed, sampled for DNA, and then released alive back into the wild". This is one of only a few incidences in which a new species has been described without 'collecting' an individual (i.e. killing) to provide a model of the species in a museum. The new bird has been named Fenwick's antpitta (Grallaria fenwickorum) after the President of ABC, George Fenwick, and his family.


Left Must Fine Tune Its Position on Cuba Embargo in Light of Oil Spill
(05/26/2010) With no end in sight to the environmental catastrophe in the Gulf of Mexico, some may wonder whether BP's spill could become truly international in scope. That, at least, is the fear in Cuba where people are worried that strong currents could carry the slick to pristine white beaches along the island's northern coast. In a rare moment of cooperation underscoring the grave seriousness posed by the BP spill, the U.S. and Cuban governments have been holding talks on the matter.


'Prepare for war': tensions rising over Brazil's controversial Belo Monte dam
(05/25/2010) Tensions are flaring after Brazil's approval of the Belo Monte dam project last month to divert the flow of the Xingu River. The dam, which will be the world's third larges, will flood 500 square miles of rainforest, lead to the removal of at least 12,000 people in the region, and upturn the lives of 45,000 indigenous people who depend on the Xingu. After fighting the construction of the dam for nearly thirty years, indigenous groups are beginning to talk of a last stand.


Researchers begin studying long-term effects of oil spill on marine life
(05/25/2010) As a White House official today announced that the oil spill in the Gulf of Mexico is the worst in US history—surpassing even the Exxon Valdez spill in Alaska in 1989 (which is still affecting the area today)—marine biologist are beginning to prepare studies to monitor how the spill will impact the gulf in the long-term.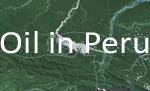 More of the Amazon opened to oil development
(05/24/2010) Perupetro, the Peruvian government's oil and gas corporate leasing body, announced last week that it will open an additional 25 lots for oil and gas exploration in the Amazon covering an area of 10 million hectares (nearly 25 million acres). Peru's national Amazon indigenous group, AIDESEP, criticized the move calling it a 'new threat' to Peru's indigenous group. According to Amazon Watch these new lots mean that 75 percent of the Peruvian Amazon is now open to oil and gas exploration and drilling.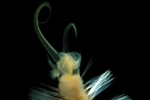 Photos: the penis-like mushroom and other top 10 new species of 2009
(05/23/2010) The International Institute for Species Exploration at Arizona State University has released its annual top 10 list of new species discovered last year. This time the list includes a two inch penis-like mushroom, a minnow named after Bram Stoker's world-famous horror-character, a bomb-throwing deep sea worm, a giant carnivorous plant named after TV personality and conservationist David Attenborough, and a beautifully patterned frogfish.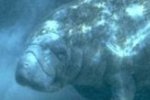 BP and the Perilous Voyage of Bama the Manatee
(05/23/2010) To the degree that Americans are paying attention to the environmental plight of marine wildlife in the Gulf of Mexico, they may focus most upon dolphins and whales. However, the U.S. public is much less familiar with another marine mammal, the manatee, which could also be placed in jeopardy as a result of the BP oil spill. One of the most outlandish creatures on the planet, the shy and retiring manatee, which gets its name from an American Indian word meaning "Lady of the Water", is one of my favorite animals.


Malaysia introducing tough new wildlife laws
(05/20/2010) By the end of the year, Malaysia will begin enforcing its new Wildlife Conservation Act 2010 including stiffer penalties for poaching and other wildlife-related crimes, such as first time punishments for wildlife cruelty and zoos that operate without license.


Warmest April on record
(05/20/2010) According to the National Oceanic and Atmospheric Administration (NOAA), the past April was the warmest globally since record taking began in the late 19th Century. Combining both land and ocean temperatures, the NOAA recorded that April 2010 was 0.76 degrees Celsius (1.37 degrees Fahrenheit) above the 20th Century average.


NASA image reveals new oil trail hundreds of kilometers long in the Gulf
(05/19/2010) A new NASA image of the Gulf oil spill shows a trail of oil extending hundreds of kilometers south and then southeast from the spill. At points this new oil trail is at least twenty kilometers wide. Media groups are saying the new arm may be additional proof that oil has been caught up in the Loop Current, which would carry the pollution to Florida coastlines and possibly even the East coast.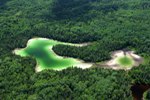 Big compromise reached on Canada's Boreal by environmental groups and forestry industry
(05/19/2010) In what is being heralded as the 'world's largest conservation agreement' 20 Canadian forestry companies and nine environmental organizations have announced an agreement covering 72 million hectares of the Canadian boreal forest (an area bigger than France). Reaching a major compromise, the agreement essentially ends a long battle between several environmental groups and the companies signing on, all members of the Forest Products Association of Canada (FPAC).


Norway to provide Indonesia with $1 billion to protect rainforests
(05/19/2010) Norway will provide up to $1 billion to Indonesia to help reduce deforestation and forest degradation, reports The Jakarta Post.


Children prioritize TV, video games over saving the environment
(05/18/2010) When asked to rank what was most important to them children across the world chose watching TV and playing video games ahead of saving the environment, according to an Airbus survey of 10,000 children, ages 5-18, from ten countries. Forty percent of children ranked watching TV and playing video games as most important to them, while 4 percent put 'saving the environment' as number one. Nine percent of the children said that protecting animals was most important to them.


NASA, Google Earth catch North Korea logging protected area
(05/18/2010) Employing satellite data from NASA and Google Earth, Guofan Shao, a professor of geo-eco-informatics at Purdue University, has established that North Korea is logging Mount Paekdu Biosphere Reserve. Since North Korea is off-limits to most researchers, Shao has turned to open-access satellite data to monitor deforestation on the UN designated Man and Biosphere region.


Spill may be spreading: tar balls wash up in the Florida Keys
(05/18/2010) Florida had an unwelcome visitor today as tar balls washed on shore at Fort Zachary State Park in Key West, reports Reuters. Local officials fear the tar balls—small blobs of oil—originated from the Gulf oil spill caused after the Deepwater Horizon offshore oil rig run by BP exploded. If tests determine that tar balls originated from the spill it would confirm that leaking oil is being carried by an ocean current, known as the Loop Current, from the spill site to Florida's coast.




Elephants march in London, trumpeting conservation
(05/17/2010) Although urban Britain is not the native habitat of the Asian elephant, the well-loved pachyderm has invaded London for the summer. Raising awareness and funds for the threatened Asian elephant, 250 fiberglass statues by different artists are being displayed all over London. At the end of the summer the elephants will be auctioned off. All the proceeds from the art parade will go to Elephant Family, a conservation organization whose mission is to save the Asian Elephant from extinction.




Photos: more new species found in Indonesia's 'lost world'
(05/17/2010) The Foja Mountains on the Indonesian side of New Guinea have proven a biological treasure trove that just keeps spilling riches. Two-and-a-half years ago the region—dubbed Indonesia's 'lost world'—made news globally when researchers announced the discovery of a giant rat: five times the size of the familiar brown rat. New amphibians, birds, and insects have also been found during past expeditions in 2005 and 2007. A collaborative team of Indonesia and international researchers have since returned to the Foja Mountains and found more spectacular species.


Colombia's Next President: A Renovation for the South American Left?
(05/17/2010) Mired in populist demagoguery and environmentally-unfriendly resource extraction, the South American left is in dire need of ideological renovation. But, where is the likely inspiration to come from? You could not pick a more unlikely candidate than Colombia, a key U.S. ally in the region. And yet, if recent polls are correct, the Green Party could be cruising toward electoral victory in the troubled Andean nation and is currently poised to capture the presidency.




Climate change devastating lizards worldwide: 20 percent estimated to face extinction
(05/13/2010) Lizards have evolved a variety of methods to escape predators: some will drop their tail if caught, many have coloring and patterning that blends in with their environment, a few have the ability to change their colors as their background changes, while a lot of them depend on bursts of speed to skitter away, but how does a lizard escape climate change? According to a new study in Science they don't. The study finds that lizards are suffering local extinctions worldwide due exclusively to warmer temperatures. The researchers conclude that climate change could push 20 percent of the world's lizards to extinction within 70 years.




Wildlife death toll from BP oil spill likely includes dolphins
(05/13/2010) The oil spill in the Gulf of Mexico is taking its toll on the region's wildlife: brown pelicans, sea turtles, several species of fish, and now dolphins have been found dead. The National Marine Fisheries Service reported today finding six dead dolphins in Louisiana, Mississippi, and Alabama since May 2nd. Officials are saying the deaths could be related to the oil spill or may be due to natural deaths from calving. They are currently testing tissue samples to determine if oil pollution was a cause of death. Dolphins have been observed swimming in oil-stained waters off of Louisiana.


Updated: East Africa's lions falling to poison
(05/11/2010) Eight lions have been poisoned to death in a month in Kenya, according to conservation organization WildlifeDirect. Locals, frustrated by lions killing their livestock, have taken to poisoning the great cats using a common pesticide in Kenya called carbofuran, known commercially as Furadan.


Poachers kill world's rarest rhino in Vietnam
(05/11/2010) Poachers have killed a Javan rhino in Vietnam for its horn according to the World Wildlife Fund (WWF). With only an estimated 60 individuals left the Javan rhino is the world's rarest and classified by the IUCN Red List as Critically Endangered. The rhino was found dead from a gunshot wound and its horn cut off in Cat Tien National Park in Vietnam.


Talking the Amazon rainforest with Avatar's James Cameron
(05/11/2010) Recently, I got an invitation to attend an interesting panel dealing with indigenous issues on Earth Day. The talk, held at the Paley Center for Media in midtown Manhattan, would host a number of Native Americans but also James Cameron, creator of the blockbuster movie Avatar as well as other hits such as Terminator and Titantic. What, you might ask, was a Hollywood director doing at such an event? If you've seen Cameron's movie you know that it deals with a fictional tribe of humanoid creatures called the Na'vi who inhabit the rainforest world of Pandora. In the film, the Na'vi must fight to preserve the forest from a mineral corporation backed up by the U.S. military. Avatar, a true technological feat, brought the Pandora rainforest to movie-going audiences in 3-D. Though Avatar doesn't attempt to teach anything to the audience per se, it does convey a sense of moral outrage.


Japan suggests a 'Biodiversity Decade'
(05/10/2010) Japan, the host nation for the Nagoya Biodiversity Summit in October, has suggested adding a few more years to the UN's awareness-raising efforts on the biodiversity crisis. Instead of having the International Year of Biodiversity conclude after this December, Japan says it will propose making 2010-2019 the International Decade of Biodiversity.


Collapsing biodiversity is a 'wake-up call for humanity'
(05/10/2010) A joint report released today by the Convention on Biological Diversity (CBD) and the UN Environment Program (UNEP) finds that our natural support systems are on the verge of collapsing unless radical changes are made to preserve the world's biodiversity. Executive Secretary of the Convention on Biological Diversity, Ahmed Djoghlaf, called the bleak report "a wake-up call for humanity."


Cameroon agrees to cut illegal wood out of its supply chain
(05/10/2010) One of Africa's largest exporters of tropical hardwoods, Cameroon, has announced today a trade agreement with the European Union (EU) to rid all illegal wood from its supply chain to the EU and worldwide. Cameroon signed a legally-binding Voluntary Partnership Agreement (VPA) that will cover all wood products produced in Cameroon.


Protected areas vital for saving elephants, chimps, and gorillas in the Congo
(05/10/2010) In a landscape-wide study in the Congo, the Wildlife Conservation Society (WCS) found that core protected areas and strong anti-poaching efforts are necessary to maintain viable populations of forest elephants, western lowland gorillas, and chimpanzees—all of which are threatened with extinction.



Brazil launches major push for sustainable palm oil in the Amazon
(05/07/2010) Brazilian President Lula da Silva on Thursday laid out plans to expand palm oil production in the Amazon while minimizing risk to Earth's largest rainforest. The plan, called the Program for Sustainable Production of Palm Oil (O Programa de Produção Sustentável de --leo de Palma), will provide $60 million to promote cultivation of oil palm in abandoned and degraded agricultural areas, including long-ago deforested lands used for sugar cane and pasture. Brazilian officials claim up to 50 million hectares of such land exist in the country.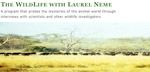 Mongabay's Rhett Butler interviewed on The WildLife
(05/10/2010) In an interview with "The WildLife" radio host Laurel Neme, Rhett Butler reveals how he and mongabay.com have helped to raise interest in and appreciation of wild lands and wildlife. He talks about what prompted him to develop this site and also some of the most interesting and bizarre stories he's pursued. The show aired on The Radiator, WOMM-LP, 105.9 FM in Burlington, Vermont on May 10, 2010.


255 scientists: 'deeply disturbed' by 'political assaults on scientists'
(05/06/2010) Signed by 255 members of the National Academy of Science, a new letter in the journal Science expresses that researchers are "deeply disturbed" by the rancor toward them from some in media and politics. Furthermore the letter outlines, once again, that the science of climate change is based on "compelling, comprehensive, and consistent objective evidence that humans are changing the climate in ways that threaten our societies and the ecosystems on which we depend."


Anatomy of an Oil Disaster: Heckuva Job, Kenny!
(05/06/2010) Who is responsible for the great environmental disaster arising from the oil spill in the Gulf of Mexico? As the country reels from the sheer magnitude of the accident, the media has rightly pointed the finger at BP. Yet, not nearly enough attention has been paid to the role of Ken Salazar and his derelict Department of Interior, a government entity which, in theory, regulates offshore oil drilling.


The good old days: 17 times easier to catch fish in 1889
(05/05/2010) It is widely recognized that fish populations have dropped drastically over the past century, but a new study in Nature Communications shows the decline may be worse than expected. Research from the University of York and the Marine Conservation Society has discovered that it was 17 times easier in the UK to catch fish in 1889—when ships were powered by sail—than it is today using high-powered motor boats with technological advances.


Five minutes of exercising in nature improves mental health
(05/05/2010) Recent studies in psychology have shown that spending time or exercising in natural settings—even urban parks and gardens—have benefits for one's mental health and sense of wellbeing. But a new study in the journal Environmental Science & Technology pushes our understanding of the link between nature and health even further, finding that only five minutes of exercising in a 'green space' will provide one with both mental and physical benefits.


Activists lock themselves in Cargill headquarters as new report alleges illegal deforestation
(05/05/2010) Following a damning report from the Rainforest Action Network (RAN) alleging illegal clearing of rainforest in Indonesia by agriculture-giant Cargill, activists have infiltrated Cargill headquarters in Wayzata, Minnesota and refuse to come out until the CEO agrees to meet with them. According to local reports, five activists are locked inside a staircase, while others are protesting outside the building.




Forest philanthropy: hit or miss?
(05/04/2010) If your organization receives grants from trusts and foundations, chances are you'll be asked to prove the money is spent effectively. Grant evaluation forms are crisscrossed with language on outputs, outcomes and impacts. But who is asking the philanthropists how effectively they give money away in the first place? Although environmental causes attract only a tiny percentage of overall philanthropic spend, individual grant-making foundations invest substantial sums in rainforest protection. Many philanthropists rate themselves as agents of change, boldly shifting the dial on issues that other sources of funding cannot reach. Philanthropic capital can tackle issues that are too hot for governments and too unprofitable for business, at least as the theory goes. In short, philanthropy has potential to catalyze change that would otherwise not happen. This is a tall order for any funder, particularly those working on complex problems like tropical deforestation, where a number of different approaches compete for support.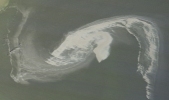 Who's to blame for the oil spill?
(05/04/2010) America, we deserve the oil spill now threatening the beautiful coast of Louisiana. This disaster is not natural, like the earthquake that devastated Haiti or tsunami that swept Southeast Asia in 2006; this disaster is man-made, American-made in fact, pure and simple. So, while in the upcoming weeks and months—if things go poorly—we may decry the oil-drenched wildlife, the economic loss for the region, the spoiled beeches, the wrecked ecosystems, the massive disaster that could take decades if not longer to recover from, we, as Americans, cannot think smugly that we are somehow innocent of what has happened. You play with fire: you will get burned. You drill for oil 1,500 meters below the surface of the ocean, you open up oil holes across the surface of your supposedly-beloved landscape, sooner or later there will be a spill, and sometimes that spill will be catastrophic.


Dwarf dinosaur confirmed: the horse-sized sauropod of Transylvania
(05/04/2010) A dinosaur mystery over a hundred years old has been unraveled according to a new study in the Proceedings of the National Academy of Sciences.


BP's Oily Political Connections: from the Bush to Obama Era
(05/04/2010) Judging from the oily history of the last ten years, reining in BP could prove politically daunting. A company with incredible economic might, BP has enjoyed privileged access to the inner rungs of Washington power. Only by ridding the political system of insider money can we hope to avert future oil disasters like the devastating spill which hit the Gulf of Mexico last week.


US emissions from coal could be stopped in 20 years
(05/03/2010) A new study in Environmental Science and Technology (ES&T) concludes that the US could stop all emissions from coal-fired plants within 20 years time using only existing technologies and some that will be ready within the next decade. Such an accomplishment would go a long way toward lowering the US's carbon emissions and mitigating the impact of climate change, according to the researchers.


Gulf oil spill could impact non-coastal songbirds
(05/03/2010) Even though they don't stop over in the Gulf of Mexico, many migrating songbirds could be impacted by the catastrophic oil spill, warns the American Bird Conservancy (ABC). The threats to marine and coastal birds have been well-outlined during the past few days, however birds flying high above the spill could also be vulnerable.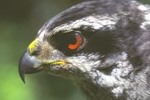 Logging in Tongass rainforest would imperil rare species
(05/03/2010) According to a letter from three past employees of the Alaska Division of Wildlife Conservation to Sean Parnell, the Governor of Alaska, a proposal to bill logging the Tongass temperate rainforest would threaten two endangered species. In fact, the letter warns that if the bill passes and the company in question, Sealaska, proceeds with logging it is likely the Alexander Archipelago wolf and the Queen Charlotte goshawk would be pushed under the protection of the US Endangered Species Act (ESA).


Deforestation-free leather comes closer to reality in the Brazilian Amazon
(05/02/2010) Prominent leather buyers have developed a new traceability system to ensure that leather products from Brazil don't result in deforestation, reports the National Wildlife Federation, an NGO working to improve the environmental performance of the cattle industry in the Amazon.


Second rancher sentenced for contract killing of American nun in the Brazilian Amazon
(05/02/2010) A second rancher has been sentenced for his role in the murder of Dorothy Stang, an American nun who was gunned down in 2005 for her efforts on behalf of poor farmers in the Amazon rainforest, reports Reuters.


Human hair offers eco-friendly way to battle Gulf oil spill
(05/02/2010) An environmental group is organizing collection of human hair from salons and barber shops across the country as part of an effort to clean up the massive oil spill triggered by last month's deadly explosion of the Deepwater Horizon rig in the Gulf of Mexico.


The Oily History of Offshore Operations: From Venezuela to the Gulf
(05/01/2010) Though undoubtedly shocking and disconcerting, the recent BP oil spill in the Gulf of Mexico is hardly the first incident of its kind in the region. Indeed, as I watched the footage of the ominous oil spill approaching the ecologically sensitive coast of Louisiana, I was struck with a profound sense of déjà vu. Long ago, while researching my dissertation on the environmental history of the petroleum industry in Venezuela, I combed through archives and libraries in the U.S., Britain and South America to uncover the oil companies' sordid past. Starting in the 1920s, American and British subsidiaries of Standard Oil of New Jersey, Gulf and Royal Dutch Shell turned environmentally pristine Lake Maracaibo, which empties out into the Gulf of Venezuela and the Caribbean, into toxic sludge


Most popular mongabay news articles for April
(05/01/2010) Most popular mongabay news articles for April 2010.