---
FEATURED ARTICLES [Latest news updates]

Ethnographic maps built using cutting-edge technology may help Amazon tribes win forest carbon payments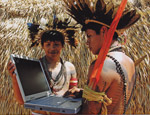 (11/29/2009) A new handbook lays out the methodology for cultural mapping, providing indigenous groups with a powerful tool for defending their land and culture, while enabling them to benefit from some 21st century advancements. Cultural mapping may also facilitate indigenous efforts to win recognition and compensation under a proposed scheme to mitigate climate change through forest conservation. The scheme—known as REDD for reducing emissions from deforestation and degradation—will be a central topic of discussion at next month's climate talks in Copenhagen, but concerns remain that it could fail to deliver benefits to forest dwellers.


Guyana expedition finds biodiversity trove in area slated for oil and gas development, an interview with Robert Pickles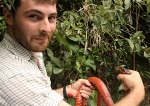 (11/29/2009) An expedition deep into Guyana's rainforest interior to find the endangered giant river otter—and collect their scat for genetic analysis—uncovered much more than even this endangered charismatic species. "Visiting the Rewa Head felt like we were walking in the footsteps of Wallace and Bates, seeing South America with its natural density of wild animals as it would have appeared 150 years ago," expedition member Robert Pickles said to Mongabay.com.


Photos from Madagascar


Photos from Madagascar, an island famous for its biological and cultural richness.


How rainforest shamans treat disease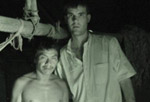 (11/10/2009) Ethnobotanists, people who study the relationship between plants and people, have long documented the extensive use of medicinal plants by indigenous shamans in places around the world, including the Amazon. But few have reported on the actual process by which traditional healers diagnose and treat disease. A new paper, published in the Journal of Ethnobiology and Ethnomedicine, moves beyond the cataloging of plant use to examine the diseases and conditions treated in two indigenous villages deep in the rainforests of Suriname. The research, which based on data on more than 20,000 patient visits to traditional clinics over a four-year period, finds that shamans in the Trio tribe have a complex understanding of disease concepts, one that is comparable to Western medical science. Trio medicine men recognize at least 75 distinct disease conditions—ranging from common ailments like fever [këike] to specific and rare medical conditions like Bell's palsy [ehpijanejan] and distinguish between old (endemic) and new (introduced since contact with the outside world) illnesses. In an interview with mongabay.com, Lead author Christopher Herndon, currently a reproductive medicine physician at the University of California, San Francisco, says the findings are a testament to the under-appreciated healing prowess of indigenous shaman.


Saving the world's rarest wolf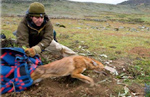 (11/09/2009) Living on the roof of Africa, the Ethiopian wolf is one of the world's rarest carnivores, if not the rarest! Trapped on a few mountain islands rising over 4,000 meters above sea level on either/both sides of the Great Rift Valley, this unique canid has so far survived millennia of human-animal interactions in one of Africa's most densely populated rural lands. But the threat of climate change and a shifting agriculture frontier may require new conservation measures, according to Argentine-born Claudio Sillero, the world's foremost expert on the Ethiopian wolf, who has spent two decades championing this rare species.


Hunting across Southeast Asia weakens forests' survival, An interview with Richard Corlett



(11/08/2009) A large flying fox eats a fruit ingesting its seeds. Flying over the tropical forests it eventually deposits the seeds at the base of another tree far from the first. One of these seeds takes root, sprouts, and in thirty years time a new tree waits for another flying fox to spread its speed. In the Southeast Asian tropics an astounding 80 percent of seeds are spread not by wind, but by animals: birds, bats, rodents, even elephants. But in a region where animals of all shapes and sizes are being wiped out by uncontrolled hunting and poaching—what will the forests of the future look like? This is the question that has long occupied Richard Corlett, professor of biological science at the National University of Singapore.


Using forests to finance conservation in a former war zone: Colombia's Choco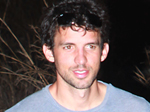 (11/03/2009) Reducing Emissions from Deforestation and Degradation (REDD), a climate change mechanism proposed by the U.N., has been widely lauded for its potential to simultaneously deliver a variety of benefits at multiple scales. But serious questions remain, especially in regard to local communities. Will they benefit from REDD? While much lip-service is paid to community involvement in REDD projects, many developers approach local communities as an afterthought. Priorities lie in measuring the carbon sequestered in a forest area, lining up financing, and making marketing arrangements, rather than working out what local people — the ones who are often cutting down trees — actually need in order to keep forests standing. This sets the stage for conflict, which reduces the likelihood that a project will successfully reduce deforestation for the 15-30 year life of a forest carbon project. Brodie Ferguson, a Stanford University-trained anthropologist whose work has focused on forced displacement of rural communities in conflict regions in Colombia, understands this well. Ferguson is working to establish a REDD project in an unlikely place: Colombia's Choco, a region of diverse coastal ecosystems with some of the highest levels of endemism in the world that until just a few years ago was the domain of anti-government guerrillas and right-wing death squads.



---
World requires radical new economic models to fight poverty and mitigate global warming

(11/30/2009) A new report calls for a radical re-envisioning of current economic models in order to tackle poverty, mitigate and adapt to climate change, and solve other environmental problems. The report was crafted by the New Economics Foundation (NEF) and the International Institute for Environment and Development (IIED) and was supported by The Working Group on Climate Change and Development, which includes a wide variety of well-known groups, including environmental, religious, and anti-poverty organizations.


What would the Dalai Lama do?: spiritual leader speaks out on climate change

(11/30/2009) The Dalia Lama has given up taking baths in favor of showers and makes certain all lights are off when he leaves a room to help lower his carbon footprint, he told a crowd of reporters in Sydney Australia today.


World's smallest orchid discovered in Ecuador

(11/30/2009) Measuring just 2.1 millimeters wide, the world's smallest orchid has been discovered hiding in the roots of another plant, reports the Independent.


Rainforest tribe declares 'peace park' to defend lands from logging in Sarawak

(11/30/2009) In an attempt to block destructive logging of their traditional land, a group of indigenous Penan has declared a "peace park" in the Upper Baram region of Sarawak in Malaysian Borneo, reports the Bruno Manser Fund.


Americans throw away enough food every year to feed 200 million adults

(11/30/2009) The amount of food Americans throw away has risen by approximately 50 percent since 1974 according to a new study in PLoS ONE. American now waste on average 1400 calories per person everyday, equaling 150 trillion calories a year nationwide. Considering that the average person requires approximately 2,000 calories a year, this means that the US could feed over 200 million adults every year with the food that ends up in the trash. Currently, the UN estimates that one billion people—an historical record—are going hungry worldwide.


Zoos call for deeper emissions cuts to save life on Earth

(11/30/2009) To save species around the world zoos say deeper emission cuts are needed than governments are currently proposing. Over 200 zoos worldwide have signed a petition calling on governments to set the target of atmospheric carbon below 350 parts per million (ppm) far lower than most government targets.


Madagascar site for children now in Simplified Chinese (ZH-CN)


(11/27/2009) Mongabay is pleased to announce the availability of the Madagascar site for children in Simplified Chinese. Special thanks to Yang Xing for his efforts. The Madagascar site for children is now available in German, Spanish, French, Croatian, Slovak, Farsi, Brazilian Portuguese, Russian, Ukrainian, and English. Meanwhile the rainforest site for kids is available in 30 languages. More coming soon!


No-shows among South American leaders at Amazon summit

(11/27/2009) A summit between South American leaders to devise a plan to save the Amazon, failed to come up with a "common stance" on deforestation, as five of the eight invited leaders failed to show up to the meeting, reports Al Jazeera.


A fair deal for forest people: working to ensure that REDD forests bear fruit for local communities


(11/27/2009) As world leaders meet to thrash out the next incarnation of the Kyoto climate agreement, the world waits with baited breath to see how greenhouse gas emissions from forests might be included. Despite the high powered nature of these important global decisions, the success of REDD will ultimately be decided by humble forest dependent communities, living in developing countries and perhaps currently oblivious to the negotiations taking place. Dr Julie Fischer, Communities Specialist on Fauna & Flora International and Macquarie Capital's Carbon Forests Taskforce, explains why REDD will fail unless it adequately accounts for, or indeed is steered by, these communities.


Lemur videos

(11/27/2009) A few short lemur videos have been added to YouTube: Singing indri lemur, Dancing sifakas, and Dancing lemurs in Madagascar (extended).


Mongabay relaunches photoblog

(11/26/2009) Mongabay has never had much of a blog presence but is relaunching the photo blog at inspire.mongabay.com. Previous versions include MySpace (Jul 2006-Nov 2006) and Blogger (June 2005-December 2005).


Country carbon emissions data updated

(11/26/2009) Country carbon emissions data from the Carbon Dioxide Information Analysis Center have been updated.


Reforestation effort would lower Britain's greenhouse gas emissions by 10 percent

(11/25/2009) A study by Britain's Forestry Commission found that planting 23,000 hectares of forest every year for the next 40 years would lower the island nation's greenhouse gas emissions by 10 percent, according to reporting by the BBC.


Land of plenty: 50 percent rise in the amount of food wasted in America worsens global warming, consumes freshwater

(11/25/2009) Just before Thanksgiving a new study shows that Americans are throwing away more food than ever. Since 1974 the amount of food Americans water per capita has risen by approximately 50 percent, according to a new study in PLoS ONE. Researchers found that food waste is adding to America's greenhouse gas emissions and accounts for over one quarter of the nation's freshwater consumption every year.


High gold prices, army collaboration, play role in mining invasion in southern Venezuela

(11/25/2009) Illegal gold mining involving wildcat miners, the Venezuelan army, and indigenous groups is threatening one of the country's most biodiverse river basins, according to local sources.


In midst of poaching crisis, illegal rhino horn tops gold

(11/25/2009) Rhino poaching has hit a fifteen-year high, and the rising price for black-market rhino horn is likely the reason why. For the first time in a decade rhino horn is worth more than gold: a kilo of rhino horn is worth approximately 60,000 US dollars while gold is a little over 40,600 US dollars.


The US will set emissions target, but is this a turning point for success at Copenhagen?

(11/24/2009) Today may mark a turning point for a successful negotiation at the Climate Change Summit in Copenhagen or it may just be another blip in the up-and-down news cycles that have preceded the summit for months.


Sushi lovers may be eating Critically Endangered species without knowing it

(11/24/2009) Restaurants sampled in New York and Colorado are serving up bluefin tuna without informing their customers know they are dining on an endangered species, according to a new study in PLoS ONE. Using DNA barcoding researchers from the Sackler Institute for Comparative Genomics at the American Museum of Natural History found that nearly a third of tuna sampled in one restaurant in Colorado and thirty restaurants in New York served bluefin tuna, and nine of the restaurants did not label the tuna as bluefin.


Authorities in Madagascar conduct raids to uncover illegal rosewood

(11/24/2009) Authorities in Madagascar over the weekend launched a series of raids to uncover rosewood and other precious hardwoods illegally logged from the country's national parks in the aftermath of a March military coup.


REDD may not be enough to save Sumatra's endangered lowland rainforests



(11/24/2009) A prominent REDD project in Aceh Indonesia probably won't be enough to save Northern Sumatra's endangered lowland rainforests from logging and conversion to oil plantations and agriculture, report researchers writing in Environmental Research Letters. The study highlights the contradiction between the Ulu Masen conservation project; which involves Flora and Fauna International, Bank of America, and Australia-based Carbon Conservation, a carbon trading company and the continuing road expansion, and establishment of oil palm plantations in the region.


Efforts to slow climate change may put indigenous people at risk

(11/24/2009) Efforts to slow climate change are putting indigenous people at risk, warns a new report published by Survival International, an indigenous rights' group.


Transmitters implanted in orangutans for tracking after release into the wild

(11/23/2009) For the first time transmitters have been implanted in orangutans to track their daily movements. The Sabah Wildlife Department (SWD) has implanted transmitters into three orangutans that have been released back into the wild from Sepilok Orangutan Rehabilitation Center in the Malaysian state of Sabah on the island of Borneo.


India scraps plan to build physics lab in tiger reserve

(11/23/2009) Indian officials have decided against a plan to built a Neutrino Observatory, an underground experimental physics laboratory, in Mudumulai Tiger Reserve, an area conservationists say serves as an important corridor for elephants and other wildlife.


Videos and Photos: over 17,000 species discovered in waters beyond the sun's reach



(11/23/2009) Deep, deep below the ocean's surface, in a world of ever-present darkness, one would expect few, if any, species would thrive. However, recent expeditions by the Census of Marine Life (CoML) have found an incredible array of strange, diverse, and amazing creatures. To date a total of 17,650 species are now known to live in frigid, nearly lightless waters beyond the photic zone—where enough light occurs for photosynthesis—approximately 200 meters deep. Nearly 6,000 of these occur in even harsher ecosystems, below depths of 1,000 meters or 0.62 miles down.


Environmental profile of Sulawesi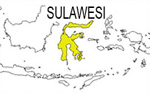 (11/23/2009) Shaped like a lower-case 'k', the Indonesian island of Sulawesi is the world's eleventh largest island. A treasure-trove of biodiversity with a startling number of endemic species (species that are found no-where else in the world), Sulawesi—formerly known as Celebes—has only recently become a target of conservationists. While much of the island remains unstudied by researchers much of its forest habitat has already been lost. The tropical forests—which once covered the whole island—have been broadly deforested by agriculture, logging, and mining. The process accelerated in the late 20th Century when the government began supporting commercial logging and large agriculture projects. Locals also began converting forests into cash crops.


Photo of new chameleon species discovered in Tanzania

(11/23/2009) Researchers have discovered a new species of chameleon in southern Tanzania.


Global warming will increase likelihood of civil war in Africa by 55 percent

(11/23/2009) There have been many warnings by policymakers that rising temperatures in Africa could lead to civil conflict, however a new study in Proceedings of the National Academy of Sciences is the first to uncover empirical evidence for these warnings and quantify them. The results—that higher temperatures increased the likelihood of civil war in sub-Saharan Africa by over 50 percent—took aback even the researchers.


Reforestation: Challenges and Opportunities

(11/23/2009) Deforestation in the Brazilian Amazon is a timeless issue that has been propounded into the public knowledge sphere since I was a child. Always eager to learn the actuality of environmental propaganda, I have been tracking reforestation practices since 2001. I first ground-truthed the realities of sustainable development in Costa Rica the summer after my freshman year at Vassar. We visited various national parks throughout the country and had the opportunity to conduct interviews with locals surrounding Monteverde on the impacts of ecotourism. This program was conducted through the School for Field Studies. My impressions were of surprise and delight at how eco-conscious Ticos appeared to be.


Google – the new eye in the sky for protecting forests?


(11/22/2009) Google looks set to play a part in a called-for "new environmental world order" by satellite-monitoring the rates of deforestation of tropical rainforests and pinpointing illegal logging and land misuse, Google's Northern and Central Europe head Philipp Schindler has revealed. Schindler made the announcement in London on November 19 at a meeting at St James's Palace hosted by the Prince's Rainforests Project about a new climate change reduction mechanism, REDD (Reduced Emissions from Deforestation and Degradation). An inter-governmental report produced this month by an Informal Working Group (IWG) for Interim Funding of REDD has outlined an initiative to save the CO2 equivalent of the annual emissions of the US over five years by rewarding developing countries for reducing deforestation, with payments on a performance basis.


Madagascar site for children now in Farsi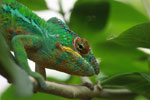 (11/20/2009) Mongabay is pleased to announce the availability of the Madagascar site for children in Farsi (Persian). Special thanks to Hamidreza Rastegar for his efforts. The Madagascar site for children is now available in German, Spanish, French, Croatian, Slovak, Farsi, Brazilian Portuguese, Russian, Ukrainian, and English. Meanwhile the rainforest site for kids is available in 30 languages. More coming soon!


U.S. pledges $275M to rainforest conservation

(11/20/2009) The U.S. pledged $275 million to efforts to reduce deforestation in developing countries, reports Reuters.


Deforestation emissions should be shared between producer and consumer, argues study


(11/19/2009) Under the Kyoto Protocol the nation that produces carbon emission takes responsibility for them, but what about when the country is producing carbon-intensive goods for consumer demand beyond its borders? For example while China is now the world's highest carbon emitter, 50 percent of its growth over the last year was due to producing goods for wealthy countries like the EU and the United States which have, in a sense, outsourced their manufacturing emissions to China. A new study in Environmental Research Letters presents a possible model for making certain that both producer and consumer share responsibility for emissions in an area so far neglected by studies of this kind: deforestation and land-use change.


Oil palm workers still below poverty line, despite Minister's statements

(11/19/2009) On October 19th, Plantation Industries and Commodities Minister Tan Sri Bernard Dompok told parliament that oil palm harvesters and rubber tappers are living above Malaysia's national poverty line, according to a story in the Malaysian Insider. But now representatives of the workers are saying Dompok lied.


After years of controversy: Flores 'hobbits' are a new species of humans

(11/19/2009) When the 'hobbits' were discovered in 2003 they made news worldwide, sparking visions of a world our small relations lived among giant rats, dwarf elephants, and lizards bigger than the Komodo dragon. The small hominin fossils discovered on the island of Flores in Indonesia proved just how little modern humans knew about our deep ancestry. While researchers instantly claimed that the 'hobbits' were a new species of hominin other scientists disagreed: they argued that the 'hobbits' were modern humans that had been dwarfed by disease. A new study inSignificance hopes to put the controversy to rest.


REDD may increase the cost of conservation of non-forest ecosystems

(11/19/2009) Policy-makers designing a climate change mitigation mechanism that will reduce emissions from deforestation and degradation (REDD) aren't doing enough to ensure that the scheme protects biodiversity outside carbon-dense ecosystems, argues an editorial published in Current Biology by a group of scientists.


Blackout in Brazil: Hydropower and Our Climate Conundrum

(11/19/2009) It's everyone's worst nightmare: being caught in an underground subway in the midst of a power outage. Yet, that is exactly what happened recently when Brazilian commuters in the city of São Paulo were trapped inside trains and literally had to be pulled out of subway cars. In addition to sparking problems in public transport, the blackout or apagão led to hospital emergencies and the shutting down of several airports. In all the power outage darkened approximately half of the South American nation, affecting sixty million people.


Indonesian government suspends license of logging company in controversial forest area

(11/19/2009) The Indonesian government today temporarily suspended the license of Asia Pacific Resources International Holding Limited (APRIL) for developing an area of forest and peatland in Sumatra pending a review of the company's permits, reports Greenpeace.


Gibson Guitar under federal investigation for use of illegal rainforest timber from Madagascar

(11/19/2009) Federal agents from the U.S. Fish and Wildlife Service raided Gibson Guitar's factory Tuesday afternoon, due to concerns that the company had been using illegally harvested wood from Madagascar, reports the Nashville Post.


Using fish as livestock feed threatens global fisheries

(11/18/2009) Fish doesn't just feed humans. Millions of tons of fish are fed every year to chickens, pigs, and even farmed fish even in the midst of rising concerns over fish stocks collapses around the world. Finding an alternative to fish as livestock feed would go a long way toward preventing the collapse of fish populations worldwide according to a new paper in Oryx.


Oceans' ability to sequester carbon diminishing

(11/18/2009) A new study—the first of its kind—has completed an annual accounting of the oceans' intake of carbon over the past 250 years, and the news is troubling. According to the study, published in Nature, the oceans' ability to sequester carbon is struggling to keep-up with mankind's ever-growing emissions. Since 2000 researchers estimate that while every year the oceans continue to sequester more anthropogenic carbon emission, the overall proportion of carbon taken in by the oceans is declining.


Pygmy hippo shot and killed in…Australia

(11/17/2009) Hunters going after pigs in Australia's Northwest Territories got a big surprise when they shot an animal they mistook for a pig, only to find out it was a pygmy hippopotamus, reports the Northwest Territory News.


Record year for CO2 emissions, even with economic slowdown

(11/17/2009) 8.7 billion tons of carbon dioxide was emitted into the earth's atmosphere in 2008, a growth of 2 percent despite the economic crisis. This averages out to each person contributing a record high of 1.3 tons of carbon, according to a report in the journal Nature Science. While the global recession slowed the growth of fossil fuel emissions for the first time this decade, it did not lower emissions altogether.


Ecological benefits of REDD boosted by inclusion of private landowners, potentially harmed by plantations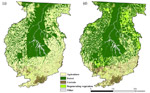 (11/17/2009) Reducing Emissions from Deforestation and Degradation [REDD] programs that include landowners will conserve more habitat and ensure greater ecosystem services function than programs that focus solely on protected areas, report researchers from the Woods Hole Research Center (WHRC), the Instituto de Pesquisa Ambiental da Amazônia (IPAM), and the Universidade Federal de Minas Gerais (UFMG).


Coastal habitats may sequester 50 times more carbon than tropical forests by area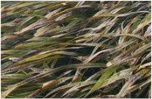 (11/16/2009) Highly endangered coastal habitats are incredibly effective in sequestering carbon and locking it away in soil, according to a new paper in a report by the IUCN. The paper attests that coastal habitats—such as mangroves, sea grasses, and salt marshes—sequester as much as 50 times the amount of carbon in their soil per hectare as tropical forest. "The key difference between these coastal habitats and forests is that mangroves, seagrasses and the plants in salt marshes are extremely efficient at burying carbon in the sediment below them where it can stay for centuries or even millennia."


Holding the Global North Responsible for Climate Change: What Would Lord Russell Do?


(11/16/2009) If Lord Bertrand Russell were still alive today, he would most likely be appalled by the Global North's glaring inaction on climate change. One of the twentieth century's most eminent philosophers, Russell was also an outspoken critic of war and irrationality. In 1966, just as the United States was ramping up the war in Vietnam, Russell helped to establish a novel legal tribunal which condemned war crimes committed in South East Asia.


Extinct goat was "similar to crocodiles"



(11/16/2009) It sounds like something out of Greek mythology: a half-goat, half-reptilian creature. But researchers have discovered that an extinct species of goat, the Balearic Island cave goat or Myotragus balearicus, survived in nutrient-poor Mediterranean islands by evolving reptilian-specific characteristics. The goat, much like crocodiles, was able to grow at flexible rates, stopping growth entirely when food was scant. This adaptation—never before seen in a mammal—allowed the species to survive for five million years before being driven to extinction only 3,000 years ago, likely by human hunters.


Financial Accounting for Forest Carbon Offsets and Assets

(11/16/2009) Poised to wreak havoc on the climate of Earth, our only home, is a phenomenon we've been observing for 150 years: an increase in Earth's mean temperature. To mitigate the global climatic disruption that humans put into motion long ago, the actors in the forest carbon offset market encourage landowners to sequester atmospheric carbon dioxide (the culprit in global temperature increases) in return for a payment for ecosystem service based on financial unit called a metric ton carbon dioxide equivalent (mtCO2e). The regulatory and institutional frameworks of the forest carbon market are developing rapidly, yet one of the most urgent regulatory issues for a viable quality market is forest carbon financial accounting under International Accounting Standards (IAS) and U.S. generally accepted accounting principles (GAAP). We predict forest carbon offset assets will become a thriving investment asset class with significant equitable distribution of revenues based in a transparent financial accounting mechanism. This article introduces forest carbon assets as an alternative asset class under IAS and U.S. GAAP.


Asia-Pacific leaders drop emissions cuts from Copenhagen agenda

(11/16/2009) Leaders of the 21-member Asia Pacific Economic Cooperation (APEC) dropped the reference to greenhouse gas emissions cuts from their declaration released Sunday, reports Reuters.


Actions taken to save sharks 'disappointing'

(11/15/2009) Environmentalists say that the International Commissions for the Conservation of Atlantic Tuna (ICCAT) did not do enough in their yearly meeting to protect the ocean's sharks.


ICCAT fails to protect critically endangered tuna—again

(11/15/2009) The International Commissions for the Conservation of Atlantic Tuna (ICCAT) ignored the advice of its scientists to end fishing of the Atlantic bluefin tuna. Instead ICAAT set a quota of 13,500 tons of fish. This is not the first time ICCAT has flouted its own researchers' advice: it has repeatedly set quotas well-above its researchers' recommendations.


Brazil pledges to restrain emissions growth

(11/15/2009) In a move that some observers say could provide a path forward on a future climate agreement that includes emissions cuts in developing countries, Brazilian President Luiz Inacio Lula da Silva said his country will aim to reduce emissions 14 to 19 percent below 2005 levels by 2020.


New rating systems seeks to promote sustainable landscapes from shopping malls to city parks

(11/15/2009) The Sustainable Sites Initiative has developed the United States' first rating system for the design, construction, and on-going maintenance of a wide-variety of landscapes, both with and without buildings, including shopping malls, subdivisions, university campuses, corporate buildings, transportation centers, parks and other recreation areas, and single-family homes.


DNA uncovers nearly extinct Siamese crocodiles in captivity

(11/15/2009) The Critically Endangered Siamese crocodile, once believed to be extinct in the wild, received some uplifting news this week. DNA testing of 69 rescued crocodiles at Phnom Tama Wildlife Rescue Center (PTWRC) in Cambodia found 35 purebred Siamese crocodiles.


Finnish paper company to sever ties with logging firm linked to rainforest destruction in Indonesia

(11/13/2009) Finnish paper company UPM-Kymmene will stop buying paper pulp from Asia Pacific Resources International Holding Limited (APRIL) due to concerns over the company's poor environmental record, reports Greenpeace. UPM-Kymmene contact's represents 4 percent of APRIL's total pulp production, worth over US$55 million annually, according to the environmental group.


"Responsible" palm oil producers pledge not to develop endangered Sumatra rainforest

(11/13/2009) Members of the Roundtable on Sustainable Palm Oil (RSPO), an initiative developing criteria to improve the environmental performance of palm oil, agreed to declare the Bukit Tigapuluh Ecosystem in Sumatra a 'high conservation value area'. The decision, voted on by RSPO General Assembly members at the group's annual meeting earlier this month in Kuala Lumpur, effectively bans oil palm development of the endangered forest ecosystem by RSPO members.


Brazil releases official Amazon deforestation figures for 2009

(11/13/2009) Deforestation in the Brazilian Amazon fell nearly 46 percent to the lowest annual loss on record in 2009, reported the Brazilian government Thursday.


Countries that invest in conservation will see higher financial returns, argues report

(11/13/2009) A new report issued by the The Economics of Ecosystems and Biodiversity (TEEB) initiative makes a strong case for valuing the planet's ecosystem services. The report calls for investments in "ecological infrastructure" to protect wildlands and the services they provide; market-based valuation of ecosystem services; reductions in environmentally harmful subsidies; recognition of the link between environmental degradation and poverty; and a strong climate deal that includes forest carbon.


Forgotten species: the aquatic tenrec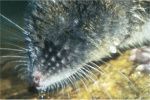 (11/12/2009) There are many adjectives one could attach to the aquatic tenrec: rare, mysterious, elusive, one-of-a-kind, even adorable, though the tries to stray from such value-laden titles since it excludes so many other non-adorable inhabitants of the animal kingdom. This small and, yes, cute insectivore, also known as the web-footed tenrec, lives in Eastern Madagascar where at night it spends the majority of its time swimming and diving in fast-moving streams for insects and tadpoles. It sleeps during the day in small streamside burrows. To date that is about the extent of our knowledge of this species.


Blackwashing by NGOs, greenwashing by corporations, threaten environmental progress


(11/12/2009) Misinformation campaigns by both corporations and environmental groups threaten to undermine efforts to conserve biodiversity and reduce environmental degradation, argues a new paper published in the journal Biotropica. Growing concerns over climate change and unsustainable resource extraction have put companies that exploit the environment in the spotlight. Some firms have responded by taking measures to reduce their environmental impact. Others have alternatively engaged in sophisticated marketing campaigns intended to mislead consumers on their environmental performance, maintaining that environmentally-destructive practices are instead benign. At the same time some activist groups have been guilty of exaggerating claims of environmental misconduct in order to boost support for their campaigns and therefore their fundraising efforts.


New report: boreal forests contain more carbon than tropical forest per hectare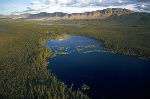 (11/12/2009) A new report states that boreal forests store nearly twice as much carbon as tropical forests per hectare: a fact which researchers say should make the conservation of boreal forests as important as tropical in climate change negotiations. The report from the Canadian Boreal Initiative and the Boreal Songbird Initiative, entitled "The Carbon the World Forgot", estimates that the boreal forest—which survives in massive swathes across Alaska, Canada, Northern Europe, and Russia—stores 22 percent of all carbon on the earth's land surface. According to the study the boreal contains 703 gigatons of carbon, while the world's tropical forests contain 375 gigatons.


Will Brazil's blackout drive a new push for more rainforest dams?

(11/12/2009) The power outage that affected nearly a third of Brazil's population Tuesday could be used by development interests to justify a renewed push for hydroelectric dams in the Amazon rainforest.


Declaration calls for more wilderness protected areas to combat global warming


(11/11/2009) Meeting this week in Merida, Mexico, the 9th World Wilderness Congress (WILD9) has released a declaration that calls for increasing wilderness protections in an effort to mitigate climate change. The declaration, which is signed by a number of influential organizations, argues that wilderness areas—both terrestrial and marine—act as carbon sinks, while preserving biodiversity and vital ecosystem services.


UN singles out US as the most important nation for global warming negotiations

(11/11/2009) Visiting Washington DC, Secretary-General Ban Ki-Moon stated that the United States was the world's most important actor when it comes to negotiations for a new climate change treaty, while urging the Senate to move forward on legislation.


Costa Rica proposes to downgrade Las Baulas National Park, threatening leatherback sea turtles


(11/11/2009) Costa Rica is considered by many to be a shining example of environmental stewardship, preserving both its terrestrial and marine biodiversity while benefiting from being a popular tourist location. However, a new move by the Costa Rican government has placed their reputation in question. In May of this year the President of Costa Rica, Oscar Arias, presented a law to the legislature that would downgrade Las Baulas from a National Park to a 'mixed property wildlife refuge'. The downgrading would authorize a number of development projects that conservationists say would threaten the park's starring resident: the leatherback turtle.


Nations vulnerable to global warming present demands: carbon levels below 350ppm and billions in aid

(11/10/2009) A group of nations especially vulnerable to the effects of climate change have released a declaration calling for developed countries to keep CO2 emission below 350 parts per million (ppm) and to give 1.5 percent of their gross domestic product to aid developing nations in adapting to the myriad impacts of climate change.


Prime Minister of Kenya urged to ban lion-killing pesticide after child dies from ingestion

(11/10/2009) On Monday October 26th a three-year-old girl mistakenly ate the pesticide Furadan (also known as carbofuran) in western Kenya. Her father, a teacher at a primary school, said that he had no knowledge of how dangerous the pesticide was, which he had purchased to kill pests in his vegetable garden.


Palm oil developers push into Indonesia's last frontier: Papua

(11/10/2009) Oil palm developers in the Indonesian half of New Guinea are signing questionable deals that exploit local communities and put important forest ecosystems at risk, alleges a new report from Environmental Investigation Agency (EIA) and Telapak.


Coral reef troubles indicate broader ecological problems

(11/10/2009) Today, many of our planet's natural areas are seriously threatened by human incursion, overexploitation and global warming: Less than a fifth of the world's original forest cover remains in unfragmented tracts, while just one-third of coastal mangroves survive to protect coastlines from storms and erosion. But none of these are declining as rapidly as coral reefs. By revealing what could be in store for other natural systems, reefs resemble the proverbial canary in a coal mine.

40% of lowland forests in Sumatra and Indonesian Borneo cleared in 15 years

(11/09/2009) Forty percent of lowland forests in Sumatra and Kalimantan (Indonesian Borneo) were cleared from 1990 to 2005, reports a new high resolution assessment of land cover change in Indonesia.


Norway to give Guyana up to $250M for rainforest conservation

(11/09/2009) Norway will provide up to $250 million to Guyana as part of the South American country's effort to avoid emissions from deforestation.


Global warming threatens desert life

(11/09/2009) There have been numerous studies showing how climate change is impacting a variety of environments—from the Arctic to coral reefs to alpine—but how could a warmer world damage deserts, already the world's warmest and driest environments?


Tropical Forest Network site launches

(11/08/2009) Mongabay has launched a web site for the Bay Area Tropical Forest Network (BATFN), an informal social group in the San Francisco Bay Area broadly interested in tropical forest conservation and ecology. BATFN meets monthly (the next meeting is this Thursday at Stanford University) and may expand to other cities in the future.


Obama slower than Bush in protecting America's endangered species

(11/08/2009) In George W. Bush's eight years as president, he placed 62 species under the protection of the Endangered Species Act (ESA), an average of eight species per year. While, Bush's slow pace in protecting endangered species frustrated environmentalists in light of continued decline among many species, Obama is moving even slower.


Developer uses cover of national holiday to clear rainforest near Colon, Panama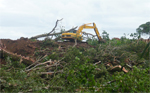 (11/06/2009) On Tuesday, November 3rd, while Panamanians celebrated Independence Day Holidays, heavy machinery unexpectedly entered and began cutting down tropical forest and mangroves near Galeta outside of Colon, Panama, report local sources. mongabay.com confirmed that the latest clearing has been carried out "almost in secret during national holidays so there would be no reaction from the public or the media." The clearing, conducted by a transportation cooperative called Serafin Niño, from Colon, is occurring in the buffer zone of the Galeta Protected Landscape and near Galeta Point Marine Laboratory, a facility of the Smithsonian Tropical Research Institute. The land will likely be used to store transportation equipment that moves cargo to and from the ports of Colon and the Free Zone.


Important safeguards to protect rainforests lacking in REDD negotiating text

(11/06/2009) Important safeguards to protect natural forests are still lacking in negotiating text on REDD, a proposed mechanism for mitigating climate change by paying developing countries to keep trees standing, reports an alliance of activist groups.


Fossil fuel subsidies "bringing us closer to irreversible climate change"

(11/06/2009) The Green Economy Coalition is urging G20 finance ministers to rapidly put an end to fossil fuel subsidies. In a letter to the ministers the coalition argues that these subsidies are contributing directly to climate change and making it difficult for the world to transition to a greener economy.


NASA satellite image reveals extent of drought in East Africa

(11/05/2009) A new image from NASA shows the severity of the drought in East Africa, which impacted Tanzania, Kenya, Ethiopia, and Somalia.


World's first video of the elusive and endangered bay cat



(11/05/2009) Rare, elusive, and endangered by habitat loss, the bay cat is one of the world's least studied wild cats. Several specimens of the cat were collected in the 19th and 20th Century, but a living cat wasn't even photographed until 1998. Now, researchers in Sabah, Malaysian Borneo, have managed to capture the first film of the bay cat (Catopuma temminckii). Lasting seven seconds, the video shows the distinctly reddish-brown cat in its habitat.


Kihansi spray toad goes extinct in the wild


(11/04/2009) This year's IUCN Red List has updated its assessment of the Kihansi spray toad, moving the species from Critically Endangered to Extinct in the Wild. With that another amphibian species has been lost to a combination of habitat loss and the devastating amphibian disease, the chytrid fungus. The Kihansi spray toad Nectophrynoides asperginis, which still survives in a number of zoos in the United States, had lived on just two hectares along the Kihansi gorge in Tanzania. The toad was specially adapted to the spray region of the Kihansi waterfall, which kept its small environment at a constant temperature and humidity.


Reptiles underrepresented on the IUCN Red List


(11/04/2009) Currently there are an estimated nearly 9,000 reptiles in the world, while the International Union for Conservation of Nature (IUCN) Red List has assessed all of the world's described mammals, birds, and amphibians, reptiles have yet to be fully assessed, leaving herpetologists with an unclear picture of how reptiles are faring in the world. Currently, 1,677 reptiles have been assessed (less than 20 percent of the total number of reptile species known) with 293 added this year.


Governments, public failing to save world's species

(11/04/2009) According to the International Union for the Conservation of Nature's (IUCN) 2008 report, released yesterday, 36 percent of the total species evaluated by the organization are threatened with extinction. If one adds the species classified as Near Threatened, the percentage jumps to 44 percent—nearly half.


House resolution condemns plunder of natural resources in Madagascar

(11/04/2009) A House of Representatives resolution introduced by Earl Blumenauer (D-Oregon) condemns the illegal plundering of natural resources in Madagascar, reports the Wildlife Conservation Society (WCS).


Palm oil threatens Borneo's rarest cats

(11/04/2009) Oil palm expansion is threatening Borneo's rarest wild cats, reports a new study based on three years of fieldwork and more than 17,000 camera trap nights. Studying cats in five locations—each with different environments—in Sabah, Malaysian Borneo, researchers found that four of five cat species are threatened by habitat loss due to palm oil plantations.


Conservation and Carbon in Borneo's Heart and Ours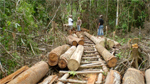 (11/04/2009) My friend Rezal Kusumaatmadja contacted me in July to ask if I could join him and some of his associates for a couple of days in the village Mendawai, located along the Katingan River in south central Kalimantan. The purpose of the gathering was to bring everyone in the group up to date on progress and challenges related to the Katingan Peat Conservation Project, as well as to give the group an opportunity to meet one another. The Katingan Project aims to create a forest-based carbon containment facility defined and guided by REDD (Reduced Emissions from Deforestation and forest Destruction in the developing world) principles and methodology. Currently, nearly 25% of human-generated greenhouse gas emissions are caused by felling, burning and converting the world's remaining primary forests. While areas surrounding the Katingan peat forest vividly express this statistic, Katingan is part of a growing strategy to reverse the trend. The Katingan project endeavors to transform conservation into a product that might offer strong competition against illegal logging and expansion of industrial agricultural plantations - whose practices cause enormous emissions of greenhouse gasses, as well as destroying biodiversity, depleting and polluting watersheds and corroding native cultures.


EU is 2nd largest source of peat emissions after Indonesia, finds global peat survey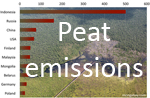 (11/04/2009) The EU is the world's second largest source of carbon dioxide emissions from peatlands drainage, after Indonesia, reports the first country-by-country assessment of peat stocks. The study, conducted by Wetlands International and Greifswald University, found that drainage of wetlands for agriculture, forestry and peat extraction causes 1.3 billion tons of carbon dioxide emissions per year. Emissions from fires and peat mining (for horticulture and fuel) amount to another 700,000 million tons per year.


Non-Malaysian and Indonesian palm oil producers pledge not to develop peatlands for plantations

(11/04/2009) Palm oil producers outside of Malaysia and Indonesia pledged to stop developing new plantations on peatlands, circumventing an impasse that developed between palm oil producers and environmental groups meeting this week at the Roundtable on Sustainable Palm Oil in Kuala Lumpur. The factions deadlocked over plans to account for emissions from plantation development, delaying the criteria for a year.


Emissions from deforestation overestimated; 12% rather than 17%

(11/04/2009) Greenhouse gas emissions from deforestation are lower than previously believed, according to a new study published in Nature Geoscience. The findings mean that developing countries may see less money under Reducing Emissions from Deforestation and Degradation, a proposed climate change mitigation mechanism.


Impasse over palm oil emissions at RSPO meeting

(11/04/2009) Environmentalists and palm oil producers meeting at the annual Roundtable on Sustainable Palm Oil (RSPO) were locked in an impasse over how to account for emissions from converting forests and peatlands to oil palm plantations, report conference attendees.


California's great white sharks are a distinct population

(11/04/2009) Researchers have long thought that white sharks Carcharodon carcharias migrated across oceans, but a new study in the Proceedings of the Royal Society B shows that the population in the northeastern Pacific Ocean, along California, hasn't mixed with other white sharks for tens of thousands of years.


Disney commits $4 million to rainforest conservation in the Amazon, Congo

(11/03/2009) The Walt Disney Company will invest $7 million in forest conservation projects in the U.S., the Congo Basin, and the Amazon in an effort to reduce its greenhouse gas emissions.


Gucci drops APP in pledge to save rainforests

(11/03/2009) One of the world's largest and most prestigious fashion brands has stated it will stop sourcing paper from Indonesian forests and will drop Asia Pulp and Paper (APP) as a supplier, which has become notorious for tropical deforestation. The move comes after pressure from the Rainforest Action Network (RAN) on the fashion industry to stop sourcing paper from threatened rainforests for their shopping bags.


Palm oil lobby group launches public relations push to counter environmental complaints

(11/02/2009) A report released by World Growth International in late September claimed that environmentalists are waging a "morally indefensible" campaign against palm oil. The report accurately highlighted the high productivity of oil palm — the world's highest-yielding commercial oilseed — and noted that the crop has created jobs and driven rural development in Malaysia and Indonesia. Critically, World Growth also downplayed chief concerns about the rapid expansion of oil palm cultivation across southeast Asia, notably worries that palm oil production is contributing to deforestation, putting endangered wildlife like the orangutan at risk, and adversely affecting climate. To make its case, the report made some questionable claims, asserting that oil palm plantations sequester more carbon than natural forests and that deforestation is driven by poverty rather than industrial activities.


Wolves keep forests nutrient-rich

(11/02/2009) As hunting wolves is legal again in two American states, Montana and Idaho, researchers have discovered an important role these large predators play in creating nutrient hotspots in northern forest environments. Researchers from Michigan Technological University found that when wolves take down their prey—in this case moose—they do more than simply keep a check on herbivore populations. The corpses of wolf-hunted moose create hotspots of forest fertility by enriching the soil with biochemicals. Due to this sudden up-tick in nutrients, microbial and fungal growth explodes, in turn providing extra nutrients for plants near the kill.


Goodbye, snows of Kilimanjaro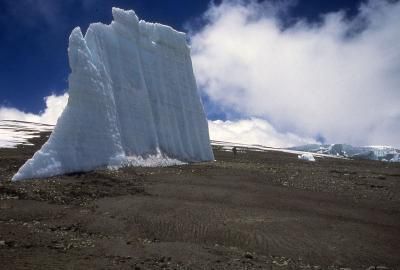 (11/02/2009) The most recent survey among the ice fields atop Mount Kilimanjaro found that the ice atop Africa's most famous mountain could be gone in twenty years—and maybe even sooner. Published in the Proceedings of the National Academy of Science the study was conducted by a team of researchers who first measured the glaciers in 2000. They discovered that between 1912 and 2007, 85 percent of the ice that covered Mount Kilimanjaro vanished. When using 2000 as baseline the mountain has lost 26 percent of its ice.


Tsavo lions ate 35 people, not 135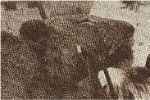 (11/02/2009) A recent study in the Proceedings of the National Academy of Sciences has shown that the two man-killing lions of Tsavo very likely did not kill and eat as many people as claimed. Looking at hair and bone samples from the pair of male lions, now resting in the Chicago Field Museum, researchers were able to determine that the Tsavo lions likely killed and ate approximately 35 people, not 135 as claimed by Lieutenant Colonel John H. Patterson. Patterson became famous for shooting and killing the lions in December 1898. For nine months the two lions terrorized a railroad camp in Kenya.


Without reinstatement of key provision, REDD could subsidize large-scale forest destruction

(11/02/2009) The elimination of a key provision from the negotiating text for the Reducing Emissions from Deforestation and Degradation in developing countries (REDD) mechanism could turn the proposed climate change mitigation scheme into a subsidy for large-scale conversion of natural forests to industrial plantations, warned environmentalists today at the resumption of U.N. climate change negotiations in Barcelona.


Cement mining puts Dominican Republic park at risk

(11/01/2009) A cement mine, granted under questionable circumstances, is putting one the Caribbean's most important forest parks at risk, warns a group working to stop the project.


Children's Madagascar site now in Portuguese

(11/01/2009) With the help of Junia Faria the Madagascar site for children is now available in Brazilian Portuguese.


Rainforest site for kids now in Traditional Chinese (Taiwanese)

(11/01/2009) Thanks to the work of Zih-Lian, mongabay's rainforest site for kids is now available in Traditional Chinese (Taiwanese).


Most popular mongabay news articles in October

(11/01/2009) Most popular mongabay news articles during October.


Madagascar photos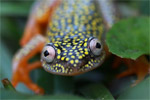 (10/30/2009) An initial set of photos from several weeks of travel in Madagascar (Sept-Oct), including Tulear, Isalo, Anja, Andringitra, Ranomafana, Ankarana, Mantadia, Perinet/Analamazoatra, Montagne d'Ambre, Lokobe, Zombitse-Vohibasia, Berenty, Andohahela, Masoala, Nosy Mangabe, Tana, Maroantsetra, and Ambalavao. The full collection of photos will likely be added to mongabay by December.