---
FEATURED ARTICLES [Latest news updates]

Palm oil both a leading threat to orangutans and a key source of jobs in Sumatra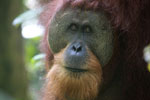 (09/24/2009) Of the world's two species of orangutan, a great ape that shares 96 percent of man's genetic makeup, the Sumatran orangutan is considerably more endangered than its cousin in Borneo. Today there are believed to be fewer than 7,000 Sumatran orangutans in the wild, a consequence of the wildlife trade, hunting, and accelerating destruction of their native forest habitat by loggers, small-scale farmers, and agribusiness. Gunung Leuser National Park in North Sumatra is one of the last strongholds for the species, serving as a refuge among paper pulp concessions and rubber and oil palm plantations. While orangutans are relatively well protected in areas around tourist centers, they are affected by poorly regulated interactions with tourists, which have increased the risk of disease and resulted in high mortality rates among infants near tourist centers like Bukit Lawang. Further, orangutans that range outside the park or live in remote areas or on its margins face conflicts with developers, including loggers, who may or may not know about the existence of the park, and plantation workers, who may kill any orangutans they encounter in the fields. Working to improve the fate of orangutans that find their way into plantations and unprotected community areas is the Orangutan Information Center (OIC), a local NGO that collaborates with the Sumatran Orangutan Society (SOS).


Will tropical trees survive climate change?, an interview with Kenneth J. Feeley



(09/24/2009) One of the most pressing issues in the conservation today is how climate change will affect tropical ecosystems. The short answer is: we don't know. Because of this, more and more scientists are looking at the probable impacts of a warmer world on the Earth's most vibrant and biodiverse ecosystems. Kenneth J. Feeley, tropical ecologist and new professor at Florida International University and the Center for Tropical Plant Conservation at the Fairchild Tropical Botanic Garden, is conducting groundbreaking research in the tropical forests of Peru on the migration of tree species due to climate change.


Working to save the 'living dead' in the Atlantic Forest, an interview with Antonio Rossano Mendes Pontes



(09/23/2009) The Atlantic Forest may very well be the most imperiled tropical ecosystem in the world: it is estimated that seven percent (or less) of the original forest remains. Lining the coast of Brazil, what is left of the forest is largely patches and fragments that are hemmed in by metropolises and monocultures. Yet, some areas are worse than others, such as the Pernambuco Endemism Centre, a region in the northeast that has largely been ignored by scientists and conservation efforts. Here, 98 percent of the forest is gone, and 70 percent of what remains are patches measuring less than 10 hectares. Due to this fragmentation all large mammals have gone regionally extinct and the small mammals are described by Antonio Rossano Mendes Pontes, a professor and researcher at the Federal University of Pernambuco, as the 'living dead'.


Prince Charles making progress in effort to save rainforests, says leading British environmentalist



(09/22/2009) Prince Charles of Great Britain has emerged as one of the world's highest-profile promoters of a scheme that could finally put an end to destruction of tropical rainforests. The Prince's Rainforest Project, launched in 2007, is promoting awareness of the role deforestation plays in climate change—it accounts for nearly a fifth of greenhouse gas emissions. The project also publicizes the multitude of benefits tropical forests provide, including maintenance of rainfall, biodiversity, and sustainable livelihoods for millions of people. But the initiative goes beyond merely raising awareness. Prince Charles is using his considerable influence to bring political and business leaders together to devise and support a plan to provide emergency funding to save rainforests. Tony Juniper, one of Britain's best-known environmentalists and Special Adviser to the project, spoke about Prince Charles' efforts in an interview with mongabay.com.


Employing dogs to save endangered species and places, an interview with Megan Parker


(09/21/2009) For millennia dogs have been helpers to humans: they have herded and protected livestock, pulled sleds, hunted game, led the blind, located people after disasters, and sniffed out drugs. Now a new occupation can be added: conservation aide. Working Dogs for Conservation (WDC) was begun by Megan Parker in 2000: the idea, to use dogs' impeccable scent capabilities for conservation initiatives, appears so logical and useful when Parker talks about it, one is surprised it took environmentalists so long to realize the potential of dogs.


After declining 95% in 15 years, Saiga antelope begins to rebound with help from conservationists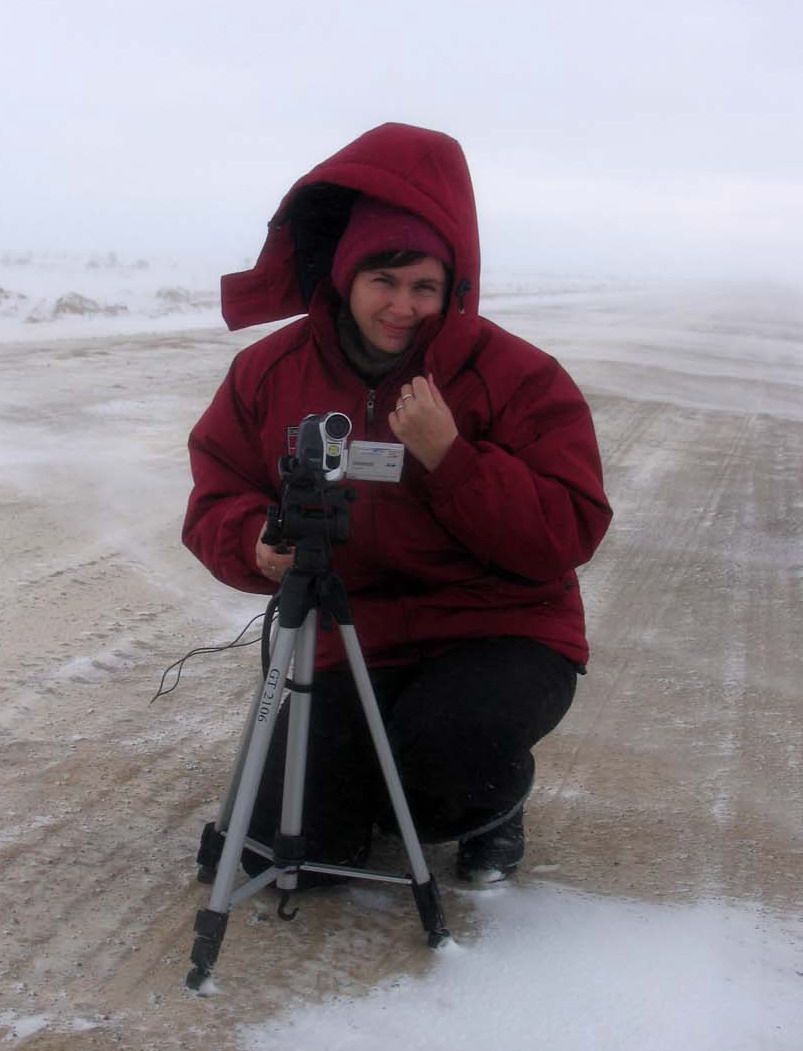 (09/20/2009) In a decline on par with that suffered by the American bison in the Nineteenth Century, in the 1990s the saiga antelope of the Central Asian steppe plummeted from over one million individuals to 50,000, dropping a staggering 95 percent in a decade and a half. Since then new legislation and conservation measure have helped the species stabilize in some areas but in others the decline continues. Working for six years with the Saiga Conservation Alliance, Founding Member and Executive Secretary Elena Bykova has helped bring the species back from the very brink of extinction.


Saving gorillas by bringing healthcare to local people in Uganda, an interview with Dr. Gladys Kalema-Zikusoka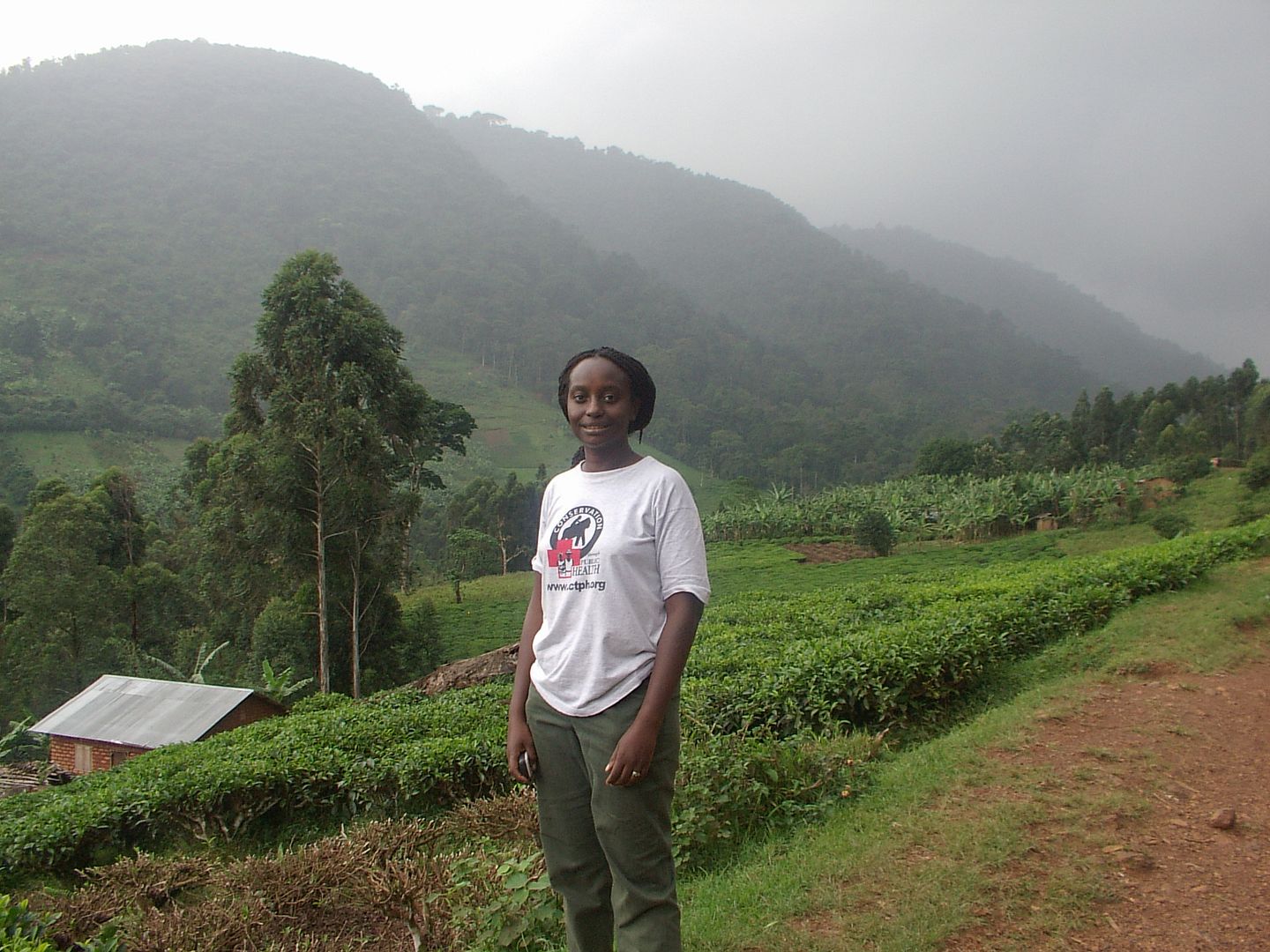 (09/16/2009) How can bringing healthcare to local villagers in Uganda help save the Critically Endangered mountain gorilla? The answer lies in our genetics, says Dr. Gladys Kalema-Zikusoka, wildlife veterinarian and director of Conservation through Public Health (CTPH). "Because we share 98.4% genetic material with gorillas we can easily transmit diseases to each other." Therefore, explains Kalema-Zikusoka "our efforts to protect the gorillas will always be undermined by the poor public health of the people who they share a habitat with. In order to effectively improve the health of the gorillas we needed to also improve the health of the people, which will not only directly reduced the health threat to gorillas through improvement of public health practices, but also improved community attitudes toward wildlife conservation."


Saving the last megafauna of Malaysia, an interview with Reuben Clements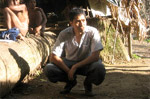 (09/15/2009) Reuben Clements has achieved one success after another since graduating from the National University of Singapore. Currently working in peninsular Malaysia, he manages conservation programs for the Endangered Malayan tiger and the Critically Endangered Sumatran Rhino with World Wildlife Fund. At the same time he has discovered three new species of microsnails, one of which was named in the top ten new species of 2008 (a BIG achievement for a snail) due to its peculiar shell which has four different coiling axes.


Community engagement is key to saving the rarest zebra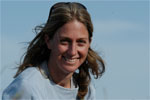 (09/14/2009) Efforts to protect the world's largest and rarest species of zebra — Grévy's Zebra (Equus grevyi) — hinge on engaging communities to lead conservation in their region, says a Kenyan conservationist. Belinda Low, Executive Director of the Nairobi-based Grevy's Zebra Trust, says her group's programs, which employ members of local communities as scouts and conservation workers, are helping maintain dialog between communities while providing new opportunities for education and employment. Grevy's Zebra Trust is working with communities to plan livestock grazing so that it can be used as a tool to replenish the land, rather than degrade it


Concerns over deforestation may drive new approach to cattle ranching in the Amazon


(09/09/2009) While you're browsing the mall for running shoes, the Amazon rainforest is probably the farthest thing from your mind. Perhaps it shouldn't be. The globalization of commodity supply chains has created links between consumer products and distant ecosystems like the Amazon. Shoes sold in downtown Manhattan may have been assembled in Vietnam using leather supplied from a Brazilian processor that subcontracted to a rancher in the Amazon. But while demand for these products is currently driving environmental degradation, this connection may also hold the key to slowing the destruction of Earth's largest rainforest.


Sheikh goes from collector to conservationist in effort to save the world's rarest parrot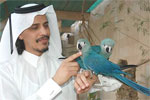 (09/09/2009) Al Wabra Wildlife Preservation (AWWP) is a private conservation and endangered species breeding-center located in the Arabian gulf State of Qatar. Founded by Sheikh Saoud Bin Mohammed Bin Ali Al-Thani, the facility focuses on work with threatened antelope and bird species. Although AWWP has had great success with numerous endangered animals, the Preserve is most noted for developing a captive breeding program for the Spix's Macaw, a species of parrot now extinct in the wild and once considered "the world's most endangered bird species."


South Korea's frogs have avoided amphibian crisis so far, an interview with Pierre Fidenci


(09/09/2009) Frogs are on the edge. Blasted by habitat loss, pollution, and a terrible disease, the chytrid fungus, species are vanishing worldwide and those that remain are clinging to existence, rather than thriving. However, an interview with Pierre Fidenci, President of Endangered Species International (ESI), proves that there are still areas of the world where amphibians remain in abundance. South Korea is not a country that is talked about frequently in conservation circles. Other nations in the region attract far more attention, such as Malaysia and Indonesia. But it was just this neglect that drove Pierre Fidenci to visit the nation and survey the amphibians there.


Discovering nature's wonder in order to save it, an interview with Jaboury Ghazoul


(09/08/2009) Sometimes we lose sight of the forest by staring at the trees. When this happens we need something jarring and eloquent to pull us back to view the big picture again. This is what tropical ecologist Jaboury Ghazoul provided during a talk at the Association of Tropical Biology and Conservation (ATBC) meeting this summer in Marburg, Germany. Throwing out a dazzling array of big ideas and even bigger questions—incorporating natural history, biodiversity, morality, philosophy, and art—the enthusiastic Ghazoul left his audience in a state of wonder.


Activists target Brazil's largest driver of deforestation: cattle ranching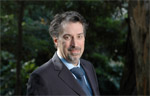 (09/08/2009) Perhaps unexpectedly for a group with roots in confrontational activism, Amigos da Terra - Amazônia Brasileira is calling for a rather pragmatic approach to address to cattle ranching, the largest driver of deforestation in the Brazilian Amazon. The solution, says Roberto Smeraldi, founder and director of Amigos da Terra, involves improving the productivity of cattle ranching, thereby allowing forest to recover without sacrificing jobs or income; establishing a moratorium on new clearing; and recognizing the economic values of maintaining the ecological functions of Earth's largest rainforest.


Power, profit, and pollution: dams and the uncertain future of Sarawak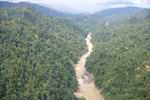 (09/03/2009) Sarawak, land of mystery, legend, and remote upriver tribes. Paradise of lush rainforest and colossal bat-filled caves. Home to unique and bizarre wildlife including flying lemurs, bearcats, orang-utans and rat-eating plants. Center of heavy industry and powerhouse of Southeast Asia. Come again? This jarring image could be the future of Sarawak, a Malaysian state on the island of Borneo, should government plans for a complex of massive hydroelectric dams comes to fruition. The plan, which calls for a network of 12 hydroelectric dams to be built across Sarawak's rainforests by 2020, is proceeding despite strong opposition from Sarawak's citizens, environmental groups, and indigenous human rights organizations. By 2037, as many as 51 dams could be constructed.



---
Palm oil developers in Papua New Guinea accused of deception in dealing with communities

(09/25/2009) Papua New Guinea, the independent eastern half of the world's second largest island (New Guinea), houses one of the planet's last frontier forests. These forests support a wealth of plants and animals as well as the Earth's most diverse assemblage of cultures—some 830 languages are spoken in Papua New Guinea (PNG), representing more than 12 percent of the world's 6,900. But PNG's forests are fast-changing. Between 1972 and 2002 PNG lost more than 5 million hectares of forest, trailing only Brazil and Indonesia among tropical countries. Forest loss has been primarily a consequence of industrial logging and subsistence agriculture, but large-scale agroindustry—especially development of oil palm plantations—has emerged as an important new driver of land use change. Dozens of international companies have set up operations in the country over the past decade, including Cargill, an agribusiness giant based in Minneapolis. While Cargill says it is committed to sustainable and responsible palm oil production across its three plantations in PNG, the firm has been targeted by local and international NGOs, which claim it has polluted rivers and deceived local communities into signing agreements they do not understand. Some landowners say they are receiving few of the benefits oil palm promised to deliver, while losing their independence—they are now reliant on an export-oriented crop they can't eat. Opposition to further oil palm expansion is now growing, especially in Oro Provice, where Cargill's plantations are based.


Could agroforestry solve the biodiversity crisis and address poverty?, an interview with Shonil Bhagwat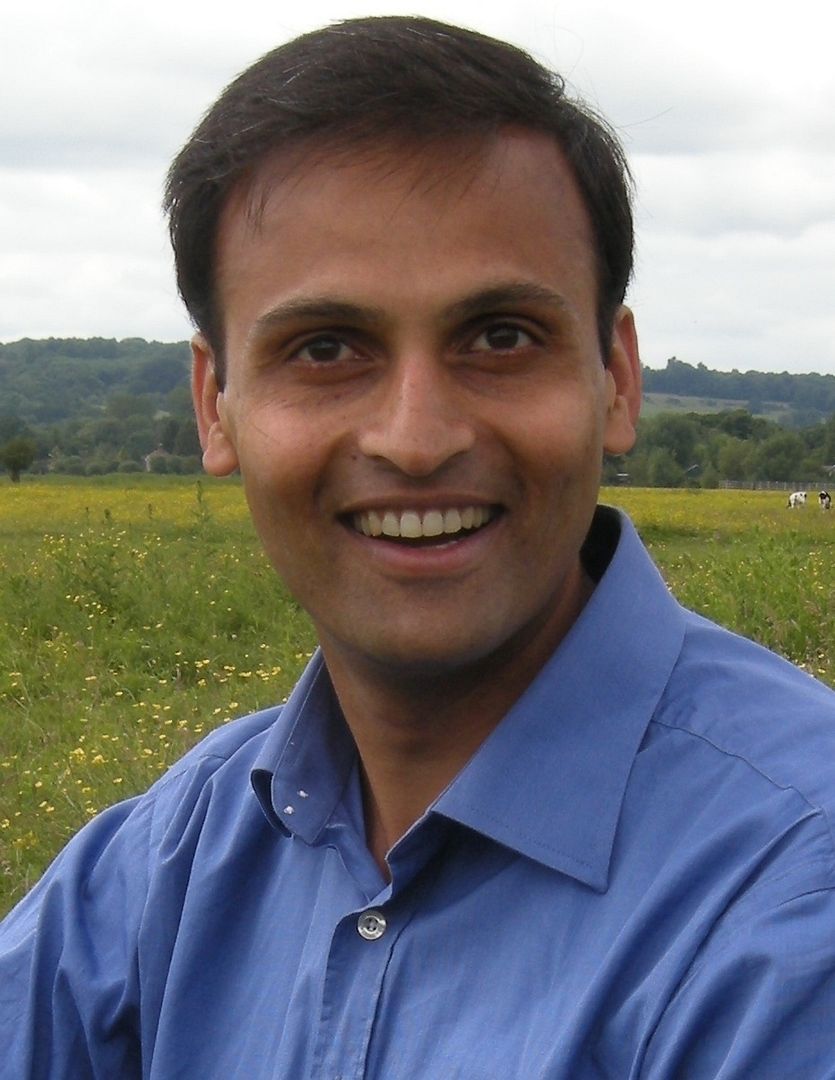 (09/24/2009) With the world facing a variety of crises: climate change, food shortages, extreme poverty, and biodiversity loss, researchers are looking at ways to address more than one issue at once by revolutionizing sectors of society. One of the ideas is a transformation of agricultural practices from intensive chemical-dependent crops to mixing agriculture and forest, while relying on organic methods. The latter is known as agroforestry or land sharing—balancing the crop yields with biodiversity. Shonil Bhagwat, Director of MSc in Biodiversity, Conservation and Management at the School of Geography and the Environment, Oxford, believes this philosophy could help the world tackle some of its biggest problems.


Two of the world's most endangered (and strangest) primates receive protection from new reserves in China and Vietnam


(09/24/2009) There are 200 Tonkin snub-nosed monkeys left in the world. The cao vit gibbon, however, is even worse off with only 110 individuals remaining, giving it the dubious honor of being the second most endangered primate in the world (the closely-related Hainan gibbon with only 17 individuals is likely number one). Both of these species—the cao vit gibbon and Tonkin snub nosed monkey—have received good news recently as new reserves in China and Vietnam have been created in part to aid their survival.


Roads are enablers of rainforest destruction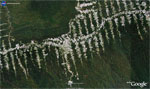 (09/24/2009) Chainsaws, bulldozers, and fires are tools of rainforest destruction, but roads are enablers. Roads link resources to markets, enabling loggers, farmers, ranchers, miners, and land speculators to convert remote forests into economic opportunities. But the ecological cost is high: 95 percent of deforestation in the Brazilian Amazon occurs within 50-kilometers of a road; in Africa, where logging roads are rapidly expanding across the Congo basin, the bulk of bushmeat hunting occurs near roads. In Laos and Sumatra, roads are opening last remnants of intact forests to logging, poaching, and plantation development. But roads also cause subtler impacts, fragmenting habitats, altering microclimates, creating highways for invasive species, blocking movement of wildlife, and claiming animals as roadkill. A new paper, published in Trends in Evolution and Ecology, reviews these and other impacts of roads on rainforests. Its conclusions don't bode well for the future of forests.


Satellite lasers show melting of Greenland, Antarctic worse than expected

(09/23/2009) Researchers examining 43 million satellite measurements of Antarctica's thinning ice sheets and 7 million of Greenland's, show that the ice is melting faster than expected. Published in Nature the research is the most comprehensive picture to date of the melting glaciers, allowing scientists to better predict how sea levels may rise.


Group of distinguished ecologists ask Obama to help save rainforests

(09/23/2009) A group of distinguished ecologists have asked President Obama to push for the inclusion of tropical forests in climate policy.


Global campaign has planted 7 billion trees

(09/23/2009) The campaign to plant seven billion trees has achieved its goal, the United Nations announced Tuesday. 7.3 billion trees have been planted in 167 countries since the UN Environment Programme (UNEP) launched the initiative in 2006. The effort aimed to sequester vast amounts of carbon from the atmosphere while generating benefits for human populations and wildlife.


New species of ghostshark discovered off California's coast

(09/22/2009) The discovery of Eastern Pacific black ghostshark Hydrolagus melanophasma is notable for a number of reasons. It is the first new species of cartilaginous fish—i.e fish whose skeletons are made entirely of cartilage, such as sharks, rays, and skate—to be described in California water since 1947. It is also a representative of an ancient and little-known group of fish.


500 global business leaders call for 50-85% cut in emissions by 2050

(09/22/2009) In a statement issued today, more than 500 business leaders have called for "an ambitious, robust and equitable global deal" on climate change.


Whale skeleton reveals species unknown to science

(09/22/2009) The importance of a whale to the oceanic ecosystem does not end with its life. After dying, a whale's body sinks to the bottom of the ocean and becomes food for many species, some of whom specialize on feeding on these corpses.


Indonesia: emissions to rise 50% by 2030, 3rd largest GHG emitter

(09/22/2009) A report released by the Indonesian government shows the country is the world's third largest greenhouse gas emitter, largely as a result of the destruction of rainforests and carbon-dense peatlands. Indonesia accounts for 8 percent of global carbon dioxide emissions.


Hummer owners view themselves as morally right

(09/22/2009) For many the Hummer has become a symbol of all that is wrong with America: wastefulness without regard to consequences, entitlement beyond the scope of reason, and individualism to the point of arrogance.


New killer snake invades Florida

(09/22/2009) A new invasive python in Florida may be worse than the species already causing ecological havoc across the Everglades, reports the Miami Herald.


EU biofuels policy undermines governance in Indonesia, alleges report


(09/21/2009) Indonesian authorities are failing to prevent illegal logging and conversion of protected areas for oil palm cultivation used to supply the European market with supposedly "green" biofuels, alleges a new report from Milieudefensie (Friends of the Earth Netherlands) and WALHI KalBar (Friends of the Earth Indonesia, West Kalimantan). The report, "Failing governance - Avoiding responsibilities", claims that European biofuel policies have driven reckless oil palm expansion in Ketapang District, West Kalimantan, resulting in illegal issuance of development permits and land conflicts, thereby undermining governance structures.


Photos: new deep sea species discovered off the Canary Islands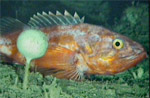 (09/21/2009) Owned by Spain, but located just off the northwest coast of Africa, the Canary Islands sport a wide variety of marine life, including five species of marine turtles, ten species of sharks and rays, and innumerable fish and invertebrates. However, a new expedition has gone beyond the known, sending a robot to depths of 500 meters to discover the secrets of the Canary Island's deep sea.


US subsidies of oil and coal more than double the subsidies of renewable energy

(09/21/2009) During the fiscal years of 2002-2008 the United States handed out subsidies to fossil fuel industries to a tune of 72 billion dollars, while renewable energy subsidies, during the same period, reached 29 billion dollars.


Fake Obama makes climate change top priority

(09/21/2009) In an effort to push the real President Obama to attend the UN Summit on Climate Change in December, a fake Obama took over on Friday.


Fashion labels drop APP after party highlights the plight of Indonesian forests

(09/21/2009) The fashion world has been rocked: not by the newest designer or the most shocking outfit, but by the continuing destruction of forests in Indonesia. On September 15th, the Rainforest Action Network (RAN) helped open New York City's styling Fashion Week with a party to encourage fashion designers to take a closer look at the paper bags they give customers.


Voluntary Carbon Standard tops assessment of forestry carbon standards

(09/20/2009) The Voluntary Carbon Standard (VCS) tops the rankings of a recent assessment gauging various standards for forestry carbon credits.


Dangers for journalists who expose environmental issues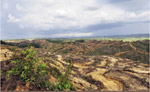 (09/19/2009) Guinean journalist Lai Baldé has been threatened. Egyptian blogger Tamer Mabrouk has been sued. Russian journalist Grigory Pasko has just spent four years in prison. His Uzbek colleague, Solidzhon Abdurakhmanov, has just been given a 10-year jail sentence. Mikhail Beketov, another Russian journalist, has lost a leg and several fingers as a result of an assault. Bulgarian reporter Maria Nikolaeva was threatened with having acid thrown in her face. Filipino journalist Joey Estriber has been missing since 2006... What do these journalists and many others have in common? They are or were covering environmental issues in countries where it is dangerous to do so.


Kenya's pain: famine, drought, government ambivalence cripples once stable nation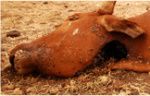 (09/17/2009) Kenya was once considered one of Sub-Saharan Africa's success stories: the country possessed a relatively stable government, a good economy, a thriving tourist industry due to a beautiful landscape and abundant wildlife. But violent protests following a disputed election in 2007 hurt the country's reputation, and then—even worse—drought and famine struck the country this year. The government response has been lackluster, the international community has been distracted by the economic crisis, and suddenly Kenya seems no longer to be the light of East Africa, but a warning to the world about the perils of ignoring climate change, government corruption, and the global food and water shortages.


'Greening' logging concessions could help save great apes

(09/17/2009) Promoting reduced impact logging in forest areas already under concession could help protect populations of endangered great apes, argues a new report published by WWF.


Alleviating poverty and saving biodiversity are inherently linked argue scientists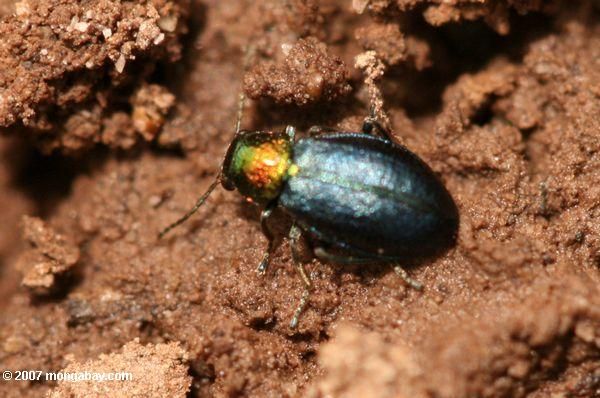 (09/17/2009) Twenty-nine scientists argue in Science today that the world will not be able to lift up the world's poor unless it also addresses global biodiversity loss. They say that the same underlying problems—exploitation of resources, unsustainable overconsumption, climate change, population growth—are exacerbating global poverty and the extinction of species.


Climate Crisis Sparks Radical Response

(09/17/2009) The global political process to counter runaway climate change has become, for practical purposes, irrelevant. None of the currently proposed emissions reductions being seriously considered in policy making are appropriate to meet the severity of the situation. This overwhelming failure on the part of world governments is pushing the rapid unification of environmentalists, activists, scientists, and others to push for direct, immediate change.


Heavy oil pollution remains in Amazon, despite company claiming clean-up is finished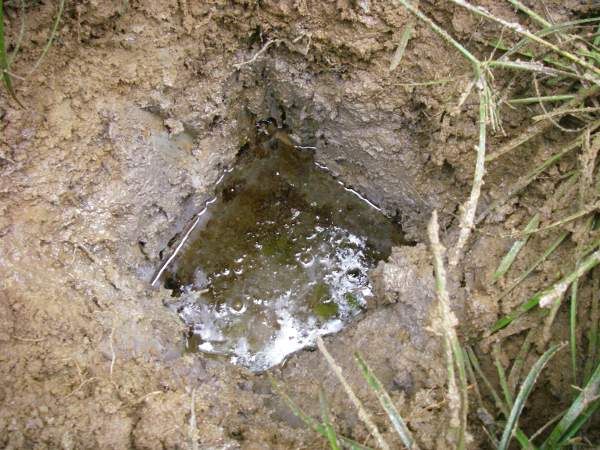 (09/17/2009) A new report shows that the Corrientes region of the Peruvian Amazon, which suffered decades of toxic contamination by Occidental Petroleum (OXY), is far from being cleaned-up. The survey, conducted by US non-profit E-Tech International, found that heavy metals, volatile organic compounds, and hydrocarbons still exist at levels above the safety limits set by Peru and continue to threaten the Achuar indigenous community, who have long fought against the oil companies.


45 species of snail discovered on Australian islands

(09/17/2009) Surveys on islands off the coast in the Kimberley region of Western Australia have discovered at least 45 new species of snail.


Fifteen indigenous leaders arrested in Borneo for protesting dams that would flood their lands

(09/16/2009) After attempting to send a memorandum of protest against two dam proposals to the Sarawak Chief Minister Taib Mahmud, fifteen indigenous leaders were arrested in Kuching, Sarawak, reports the non-governmental organization the Burno Manser Fund. Related:
Power, profit, and pollution: dams and the uncertain future of Sarawak
Independent review finds logging company has abused rights of indigenous Penan in Borneo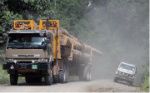 (09/15/2009) An independent review of Interhill Logging found that the Sarawak logging company has regularly violated forest laws and abused the rights of the indigenous Penan peoples. The review, conducted by French tourism giant ACCOR, found that Interhill Logging had not received free, prior, and informed consent from the local Penan people for its logging operations; the logging being done by Interhill "is very definitely not sustainable"; the company is not fully compiling with Sarawak's Natural Resources and Environment Board; and Interhill is providing no long-term benefits to the Penan peoples.


Vlad the Impaler of the bird world now at Bronx Zoo: skewers prey on thorns and barbed wire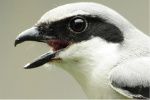 (09/15/2009) The loggerhead shrike, also known as the 'butcher bird', employs a feeding strategy that would have been right at home in 15th Century Transylvania. Like the infamous Vlad the Impaler (the brutal prince which Bram Stoker based Dracula off), the loggerhead shrike is truly skilled at impaling. Using its hooked beak to break the spines of insects, lizards, rodents, and even other birds it then impales them on thorns or barbed wire to hold them while it disembodies them. Now, the Wildlife Conservation Society's (WCS) Bronx Zoo has brought the loggerhead shrike into its collection, but the shrike is there to illustrate more than its unique feeding practices.


Emissions from cerrado destruction in Brazil equal to emissions from Amazon deforestation

(09/15/2009) Damage to Brazil's vast cerrado grassland results in greenhouse gas emissions equivalent to those produced by destruction of the Amazon rainforest, said Carlos Minc, the country's Environment Minister.


On the edge of extinction, Fiji petrels observed at sea for the first time

(09/15/2009) The Critically Endangered Fiji petrel has been observed at sea for the first time by BirdLife International and NatureFiji-MareqetiViti. First recorded in 1855 from one specimen found on Gau Island, Fiji, the rare seabird disappeared from scientific view for 130 years. Beginning in 1984 a handful of 'grounded' Fiji petrels Pseudobulweria macgillivrayi were found after landing on village roofs in Gau, but this is the first observation of the bird in its element: at sea.


Economists, scientists warn that world crises require new order of international cooperation and enforcement

(09/15/2009) A group of environmental scientists and economists warn that under current governing models the number and scale of human-caused crises are "outrunning our ability to deal with them".


Social causes of deforestation in the Amazon rainforest

(09/14/2009) Understanding the web of social groups involved in deforestation in the Brazilian Amazon is key to containing forest loss, argues a leading Amazon researcher writing in the journal Ecology and Society. Philip Fearnside of the National Institute for Research in the Amazon (INPA) reviews nine actors that have had significant roles in deforestation and reports differences in why they deforest, where they are active, and how they interact with each other.


500 scientists call on Quebec to keep its promise to conserve half of its boreal forest

(09/13/2009) This March, the Canadian province of Quebec pledged to conserve 50 percent of its boreal forest lying north of the 49th parallel, protecting the region from industrial, mining, and energy development. On Thursday 500 scientists and conservation professionals—65 percent of whom have PhDs—sent a letter to Quebec's Premier Jean Charest calling on him to make good on his promise.


Oil company impacts indigenous tribes, wildlife in Ecuadorian Amazon



(09/13/2009) The documentary Crude opened this weekend in New York, while the film shows the direct impact of the oil industry on indigenous groups a new study proves that the presence of oil companies can have subtler, but still major impacts, on indigenous groups and the ecosystems in which they live. In Ecuador's Yasuni National Park—comprising 982,000 hectares of what the researchers call "one of the most species diverse forests in the world"—the presence of an oil company has disrupted the lives of the Waorani and the Kichwa peoples, and the rich abundance of wildlife living within the forest.


Brazil to step up efforts to save the cerrado grassland

(09/11/2009) Brazil will try to reduce deforestation of the cerrado, a wooded grassland ecosystem in Brazil that is being destroyed twice as fast as the Amazon rainforest, according to the country's Environment Minister Carlos Minc.


France announces carbon tax

(09/10/2009) The President of France, Nicolas Sarkozy, has announced that he will implement a carbon tax to help "save the human race" from global warming.


Guatemala latest country to declare food crisis: nearly half a million families face food shortages

(09/10/2009) The President of Guatemala, Alvaro Colom, has announced a "state of public calamity" to tackle food shortages throughout the Central American nation. The failure of bean and corn crops from drought, which cut the yields of these staple crops in half, has brought the crisis to a head. In addition, prime agricultural land in Guatemala is often used to grow export crops like coffee and sugar rather than staples.


Rhino poaching epidemic underway in South Africa

(09/10/2009) In July national parks in South Africa lost 26 white rhinos and one black rhino to poachers, bringing the total rhinos lost to in South Africa to 84 this year alone. The situation has led Water and Environmental Affairs Minister Buyelwa Sonjica to call for an integrative approach to the crisis.


Photos: new gecko discovered on bizarre and beautiful Socotra island


(09/10/2009) Lying in the Indian Ocean half way between Somalia and Yemen, the strange island archipelagos of Socotra offer a bewildering array of life found no where else on Earth. Thirty seven percent of its plant species, ninety percent of its reptiles, and ninety-five percent of its snail species are endemic. Now biologists can add a new species to this list. Italian researchers unraveled the mystery of a gecko named Hemidactylus inintellectus. Inintellectus translates to 'misunderstood', since the gecko, which is common on the island, was consistently confused with other species.


World's only Sumatran rhino to give birth in captivity dies at Cincinnati Zoo

(09/10/2009) Emi, the world's only Sumatran rhino to give birth in captivity, died on Saturday at the Cincinnati zoo. She successfully gave birth to three offspring, one of which has been released back into the wild in Indonesia.


Slaughter of dolphins and whales begins in cove made famous by film

(09/09/2009) Japan Probe reports that the annual dolphin slaughter by fishermen in the Japanese town of Taiji has begun. The hunt was delayed by press both from Japan and abroad hanging out at the cove in the first days when the hunt was supposed to begin.


Hunger drives great tits to kill and eat bats as they hibernate

(09/09/2009) A common bird in Europe, great tits tend to stick to insects and seeds as a food source with caterpillars as a particular favorite. However, a new paper in Biology Letters found that the song bird employs unique feeding behavior in a cave in Hungary: they kill and eat hibernating pipistrelle bats. This is the first instance ever recorded of a song bir preying on bats.


Huge demand for omega-3 fatty acids depleting oceans worldwide for aquaculture

(09/09/2009) The ever-growing demand for fish and fish oil due to their omega-3 fatty acids has led to exponential growth in the aquaculture industry—and depletion of the world's oceans. While aquaculture is farmed fish, the fish are fed with wild marine species.


Britain bans palm oil ad campaign


(09/09/2009) Britain's Advertising Standards Authority (ASA), a group that regulates advertisements, has again banned "misleading" ads by the palm oil industry, reports the Guardian. ASA ruled that a campaign run by the Malaysian Palm Oil Council (MPOC) makes dubious claims, including that palm oil is the "only product able to sustainably and efficiently meet a larger portion of the world's increasing demand for oil crop-based consumer goods, foodstuffs and biofuels." The ad said criticism over "rampant deforestation and unsound environmental practices" were part of "protectionist agendas" not based on scientific fact. ASA held the ad breached several of its advertising standards codes, including "substantiation," "truthfulness," and "environmental claims." In rebuking the MPOC, the ASA said that the merits of new eco-certification scheme promoted by the palm oil industry is "still the subject of debate" and that the ad's attacks on detractors implied that all criticisms of the palm oil industry "were without a valid or scientific basis."


World Bank's IFC suspends lending to palm oil companies

(09/09/2009) The World Bank has agreed to suspend International Finance Corporation (IFC) funding of the oil palm sector pending the development of safeguards to ensure that lending doesn't cause social or environmental harm, according to a letter by World Bank President Robert Zoellick to NGOs. A recent internal audit found that IFC funding of the Wilmar Group, a plantation developer, violated the IFC's own procedures, allowing commercial concerns to trump environmental and social standards. The findings were championed by environmental and indigenous rights' groups who have criticized World Bank support for industrial oil palm development which they say has driven large-scale destruction of forests in Indonesia, boosting greenhouse gas emissions, endangering rare and charismatic species of wildlife, including the orangutan, and displacing forest communities.


Could DNA barcodes help fight the commercial wildlife trade? [warning: graphic image]

(09/08/2009) Illegal wildlife traders around the world may have a new enemy: DNA barcodes. These short genetic sequences could aid police and customs officials around the world in tracking the origin of confiscated bushmeat and other wildlife products.


Crowned sifaka population on the verge of local extinction: dispatch from the field


(09/08/2009) A small group of crowned sifaka lemurs Propithecus coronatus have been located in the corridor d'Amboloando-Dabolava, Miandrivazo district-Madagascar, but are immediately threatened with local extinction. The small, fragmented, and isolated forest shelters a group of only six adults and one baby. Interviews with local people revealed that once several groups of the species resided in the corridor, and even last year, about 20 individuals were still found there. However, within one year, the population dropped from 20 to 6 individuals.


Russia's plan to mine peatlands for energy could release 113 gigatons of carbon

(09/08/2009) Wetlands International, a not-for-profit organization dedicated to preserving the world's wetlands, has warned of drastic environmental consequences if the Russia government goes ahead with plans to begin large scale peat mining, including the potential release of 113 gigatons of carbon.


Elephants on the rampage in India: 500 homes destroyed, seven people dead

(09/08/2009) A herd of 12-13 elephants has caused havoc in the Kandhamal district of India, reports the BBC. The elephants have completely destroyed 500 homes, left seven dead, and sent another 500 people to camps for shelter.


Japan throws down gauntlet, vows to cut greenhouse gas emissions 25 percent by 2020

(09/07/2009) The new prime minister of Japan, Yukio Hatoyama, has thrown down the gauntlet to other industrialized nations in the lead-up to the UN Climate Change Summit in Copenhagen this December. He had pledged to cut his nation's greenhouse gas emissions 25 percent from 1990 levels (the set date for the Kyoto Treaty) by 2020.


New species everywhere in Papua New Guinea's 'lost' volcano

(09/07/2009) A five week expedition into a remote extinct volcano has uncovered a treasure trove of new species in Papua New Guinea, including what may be the world's largest rat, a fanged frog, and a grunting fish. In all the expedition estimates it may have found around forty species unknown to science.


Apple's Snow Leopard helps real-life cats

(09/07/2009) Apple's release of its new operating system, dubbed "Snow Leopard", is helping raise awareness of the plight of one of the world's most endangered big cats, reports the Snow Leopard Trust, a group working to protect the real-life snow leopard in its mountainous habitat across Central Asia.


Cartels clear-cutting U.S. national parks for marijuana plantations

(09/07/2009) Marijuana growers are chopping down U.S. national forests to establish plantations for illicit drug production, reports the Wall Street Journal. According to an article written by Stephanie Simon and published September 3rd, the recent border crackdown has pushed marijuana cartels to cultivate crops in the United States rather than risk smuggling from Mexico. National forests are especially targeted, with authorities uncovering marijuana farms in 61 national forests across 16 states so far this year, up from 49 forests in 10 states last year.


20% of land deforested in the Brazilian Amazon is regrowing forest

(09/06/2009) At least 20 percent land deforested in the Brazilian Amazon is regrowing forest, reports Brazil's National Institute for Space Research (INPE).


Van Jones resigns amid controversy

(09/05/2009) Van Jones, an Obama administration official focused on promoting "green jobs", has resigned amid controversy over past statements, according to the White House.


46 rescued orangutans returned to the wild by helicopter in Borneo

(09/05/2009) The Borneo Orangutan Survival Foundation (BOSF) has successfully released 46 orangutans back into the wild. The orangutans had been rescued from forest fragments and housed for months at the Nyaru Menteng Rescue and Reintroduction Project in Central Kalimantan until suitable — and secure — habitat was located. The release site is a section of rainforest in the upper Barito region of Central Kalimantan, within the Heart of Borneo.


Save the frogs, save ourselves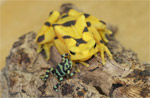 (09/04/2009) Amphibians are going extinct around the globe. As a scientist specializing in frogs, I have watched dozens of species of these creatures die out. The extinction of frogs and salamanders might seem unimportant, but the reality couldn't be farther from the truth. Indeed, from regulating their local ecosystems, to consuming and controlling the population of mosquitoes and other insects that spread disease, to potentially pointing the way to new drugs for fighting diseases such as cancer or HIV-AIDS, the fate of these creatures is inexorably linked to our own.


Photo: baby mongoose born at the Bronx Zoo

(09/04/2009) Three dwarf mongoose were recently born at the Wildlife Conservation Society's Bronx Zoo.


Critically-endangered turtle seen in the wild for the first time by scientists


(09/03/2009) Scientists have stumbled on the Arakan forest turtle for the first time in the wild, according to a report by the Wildlife Conservation Society (WCS). One of the world's rarest turtles, the Arakan forest turtle was thought to be extinct for 86 years, before being discovered in an Asian food market in 1994. It has never before been observed in the wild by scientists. A team with WCS found five of the Critically Endangered turtles in a wildlife sanctuary in Myanmar (also known as Burma). The rarely-visited sanctuary was originally created to protect Asian elephants.


Sea levels set to rise as Arctic warming replaces millennia long natural cooling cycle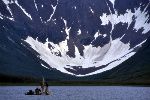 (09/03/2009) According to a new study published in Science the Arctic should be cooling, and in fact has been cooling for millennia. But beginning in 1900 Arctic summer temperatures began rising until the mid-1990s when the cooling trend was completely overcome. Researchers fear that this sudden up-tick in temperatures could lead to rising sea levels threatening coastal cities and islands. "Scientists have known for a while that the current period of warming was preceded by a long-term cooling trend," said lead author Darrell Kaufman of Northern Arizona University. "But our reconstruction quantifies the cooling with greater certainty than ever before."


Investing in conservation could save global economy trillions of dollars annually

(09/03/2009) By investing billions in conserving natural areas now, governments could save trillions every year in ecosystem services, such as natural carbon sinks to fight climate change, according to a European report The Economics of Ecosystems and Biodiversity (TEEB).


Last chance to save a 'singular beauty' of Asia: the shy soala


(09/03/2009) Only discovered in 1992, the reclusive and beautiful saola Pseudoryx nghetinhensis may soon vanish from the Earth, if rapid action isn't taken to save one of Asia's most enigmatic and rare mammals. Listed as Critically Endangered, the species has experienced a sharp decline since its discovery due largely to poaching. "The animal's prominent white facial markings and long tapering horns lend it a singular beauty, and its reclusive habits in the wet forests of the Annamites an air of mystery," says Barney Long, of the IUCN Asian Wild Cattle Specialist Group.


Plastic pollution in oceans inspires international event

(09/03/2009) For the past decade, an annual volunteer drive involving thousands of divers from all over the world has taken place in an effort to lessen the plastic content of the ocean. This year's International Cleanup Day is scheduled for September 19th and registration is open to certified divers and other volunteers who would like to do their part to save a choking ocean.


Amazon tribes have long fought bloody battles against big oil in Ecuador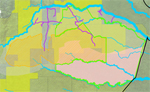 (09/03/2009) The promotional efforts ahead of the upcoming release of the film Crude have helped raise awareness of the plight of thousands of Ecuadorians who have suffered from environmental damages wrought by oil companies. But while Crude focuses on the relatively recent history of oil development in the Ecuadorean Amazon (specifically the fallout from Texaco's operations during 1968-1992), conflict between oil companies and indigenous forest dwellers dates back to the 1940s.


Germany to pay Ecuador $650 million to forgo oil drilling, protect rainforest reserve

(09/03/2009) Germany has apparently agreed to fund a significant portion of Ecuador's scheme to leave Amazon rainforest oil reserves in the ground, according to Business Green.


Saving Africa's 'unicorn', the okapi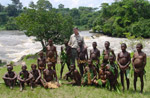 (09/02/2009) The giraffe is one of Africa's most recognizable animals, but its shy and elusive forest cousin, the okapi, was so little known that until just over a century ago the western world believed it was a mythical beast, an African unicorn. Today, a shroud of mystery still envelops the okapi, an animal that looks like a cross between a zebra, a donkey, and a giraffe. But what is known is cause for concern. Its habitat, long protected by its remoteness, was the site of horrific civil strife, with disease, famine, and conflict claiming untold numbers of Congolese over the past decade. Now, as a semblance of peace has settled over Democratic Republic of Congo (DRC), the okapi's prospects have further dimmed, for its home is increasingly seen as a rich source of timber, minerals, and meat to help the war-torn country rebuild. In an effort to ensure that the okapi does not become a victim of economic recovery, the Okapi Conservation Project (OCP) is working to protect the okapi and its habitat. Founded by John Lukas in 1987, well before the conflict, OCP today manages the Okapi Wildlife Reserve, a 13,700-square-kilometer tract of wilderness in the Ituri Forest of northeastern DRC.


No killing yet as season begins for dolphin slaughter made famous by The Cove

(09/02/2009) Due to the new documentary The Cove, the town of Taiji, Japan is suddenly famous, or perhaps more aptly, infamous. Winner of the documentary award at the Sundance Film Festival, the film uncovers a cove in Taiji where over two thousand dolphins are slaughtered every year due to the billion dollar dolphin entertainment industry. Their dolphin's meat is then labeled as fish and given to children for school lunches, even though as top level predators the meat is heavily tainted with mercury.


Political heat rising on climate change, but does the United States feel it?

(09/02/2009) The UN Summit on Climate Change isn't for three months, yet the political temperature has been rising steadily over the summer. The heat is especially focused on the three big players at the summit: China, India, and the United States.


Amazon deforestation to fall 30% in 2009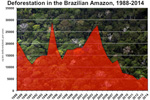 (09/02/2009) Deforestation is the Brazilian Amazon is likely to fall between 8,500 square kilometers (3,088 square miles) and 9,000 sq km (3,474 sq mi) for the 12 months ended July 31, 2009, a reduction of 29-37 percent from last year, reports Brazil's Environment Minister Carlos Minc. If the estimate is confirmed by high resolution satellite data to be published later this year, the rate of forest loss for 2008-2009 would be the lowest since annual record-keeping began in the 1980s.


Penan tribe to continue blockade against loggers with blowpipes and spears

(09/01/2009) A meeting between the Penan indigenous tribe, Malaysian government officials, and representatives of a logging company ended without an agreement on Friday. After the meeting, a Penan spokesman declared that the group's blockade would continue. Blockaders, dressed in traditional garb, have armed themselves with blowguns and spears.


Maldives president tells world: 'please, don't be stupid' on climate change

(09/01/2009) "Please, don't be stupid," Mohamed Nasheed told the world regarding the need to act decisively against climate change. To underlie his message, Nasheed announced that his country will become carbon neutral in ten years.


Three new species discovered in mile-long underwater cave



(09/01/2009) There are few places in the world more remote, more dangerous, and more unexplored than underwater caves. Cave diving—exploring these unknown abysses—has yielded many strange species unknown to science. A recent expedition to an underwater cave on Lanzarote, one of the Canary Islands, was no exception. Researchers discovered two species of worm smaller than a grain of rice and a primitive poisonous crustacean.