---
FEATURED ARTICLES [Latest news updates]

Borneo orangutan release in jeopardy over fate of coal mining concession


(07/29/2009) A plan to release orangutans in a 250,000-hectare (618,000-acre) tract of forest in the Heart of Borneo has been disrupted by uncertainty around BHP Billiton's decision to pull out of a coal mining project in Kalimantan, the Indonesian part of Borneo, reports the Independent and conservation groups familiar with the situation. BHP Billiton had provided funds to help establish the forest reserve in Central Kalimantan and offered conservationists mapping support and use of helicopters to deposit orangutans into otherwise inaccessible areas. The two-year program would have reintroduced scores of orangutans but the first scheduled airlift of 48 orangutans for July 20 was canceled after BHP warned it could no longer guarantee the safety of reintroduced orangutans.


Are we on the brink of saving rainforests?


(07/22/2009) Until now saving rainforests seemed like an impossible mission. But the world is now warming to the idea that a proposed solution to help address climate change could offer a new way to unlock the value of forest without cutting it down.Deep in the Brazilian Amazon, members of the Surui tribe are developing a scheme that will reward them for protecting their rainforest home from encroachment by ranchers and illegal loggers. The project, initiated by the Surui themselves, will bring jobs as park guards and deliver health clinics, computers, and schools that will help youths retain traditional knowledge and cultural ties to the forest. Surprisingly, the states of California, Wisconsin and Illinois may finance the endeavor as part of their climate change mitigation programs.


Malaysia's rainforests being insidiously replaced with plantations of clones


(07/20/2009) Rainforests once managed for selective logging in Malaysia are now being are clear-felled and replaced with latex-timber clones, rubber trees that yield latex and can be harvested for timber, reports the Malaysian Star. Up to 80 percent of Malaysia's remaining forest cover could be at risk. Journalist Tan Cheng Li reports that permanent forest reserves in Selandor and Johor have already been cleared for rubber plantations, while other reserves are now being targeted. Permanent forest reserves are forest areas that have been set aside for selective logging under sustainable forest management. They account for 82 percent of Malaysia's remaining forest cover.


New glass could reduce one billion annual bird deaths from U.S. window collisions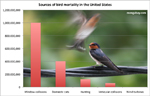 (07/13/2009) The deaths of billions of birds annually due to collision with window glass can be reduced through simple measures including dimming lights in buildings at night, landscaping changes, and using window coverings that make glass more visible to birds, reports a bird expert writing in The Wilson Journal of Ornithology. Conducting experiment with different types of firm on plastics and glass, Daniel Klem Jr., an ornithologist at Muhlenberg College in Allentown, Pennsylvania, found coverings that create visual "noise" can dramatically reduce bird-window collisions without drastically increasing costs or impeding visibility for humans relative to conventional glass. The most effective covering was a new exterior film with evenly spaced ultraviolet (UV)-reflecting and UV-absorbing patterns, which can be seen by birds but not humans.


Big REDD [for the Washington Monthly]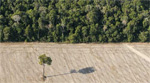 (07/08/2009) The Washington Monthly is featuring REDD in its July/August issue. Right now, there's more money to be made cutting tropical forests down than leaving them standing. Environmental policymakers are trying to reverse that equation via a mechanism known as Reducing Emissions from Deforestation and Forest Degradation, which is being piloted in countries around the globe. Though REDD can take many forms, the key idea is that businesses or governments in wealthy countries compensate those in the developing world for preserving their forests, either by paying into a fund or by purchasing credits on carbon markets. Roughly one-fifth of the worlds carbon emissions stems from deforestation and forest degradation. Scientists warn that without measures to keep forests intact, we will stand no chance of avoiding catastrophic climate change.



---
Turning wasteland into rainforest

(07/31/2009) The highly touted reforestation project launched by orangutan conservationist Willie Smits in Indonesian Borneo is detailed in this week's issue of Science.


Emissions from Amazon deforestation to rise as loggers move deeper into the rainforest

(07/31/2009) Emissions from Amazon deforestation are growing as developers move deeper into old-growth forest areas where carbon density is higher, report scientists writing in Geophysical Research Letters.


The Cove [film opening today]



Opening in select theaters today, The Cove documents the dolphin poaching industry of Taiji, Japan: In a remote, glistening cove, surrounded by barbed wire and "Keep Out" signs, lies a dark reality. It is here, under cover of night, that the fishermen of Taiji, driven by a multi-billion dollar dolphin entertainment industry and an underhanded market for mercury-tainted dolphin meat, engage in an unseen hunt. The nature of what they do is so chilling -- and the consequences are so dangerous to human health -- they will go to great lengths to halt anyone from seeing it.


Alcoa mine to clear 25,000 acres of rainforest, suck 133,407 gallons of water per hour from the Amazon

(07/31/2009) A bauxite mine under development by Alcoa, the world's second-largest primary aluminum producer, will consume 10,500 hectares (25,900 acres) of primary Amazon rainforest and suck 133,407 gallons of water per hour from the Amazon, reports Bloomberg News in an extensive write-up.


Forest people set up logging blockades in Borneo

(07/31/2009) Indigenous Penan have set up roadblocks in Malaysian Borneo to stop loggers from encroaching on their rainforest land, reports Survival International, an indigenous rights' group.


Monsanto GM Corn a Disaster in South Africa

(07/31/2009) Three different varieties of genetically modified (GM) corn provided by the Monsanto Corporation to farmers in South Africa have been reported to be failing to seed. The company claims that "less than 25 percent" of the seeds were susceptible to the problem, and that the crop failure was caused by "underfertilization processes in the laboratory."


Increasing pollution in US beaches

(07/31/2009) A recent water quality assessment by the Natural Resources Defense Council cites that the levels of ocean pollution required more than 20,000 mandatory closing and advisory days at beaches across the United States this year. Pollution and contamination levels have not been diminishing, and this was the fourth consecutive year for beach closures to reach record numbers.


Brazil returns massive shipment of waste to the UK

(07/31/2009) Brazil has charged $419,000 in fines to import companies Stefenon Estrategia e Marketing, Bes Assessoria e Comercio Exterior and Alphatec for their attempted illegal importing of some 1,600 tons of waste. The assorted waste containers arrived in Brazilian ports in 89 shipping containers in November and are filled with rotting food products, diapers, medical waste, cleaning product containers, and computer parts, among other items.


REDD shouldn't neglect biodiversity say scientists

(07/30/2009) Schemes to mitigate climate change by protecting tropical forests must take into account biodiversity conservation, said two leading scientific organizations at the conclusion of a four day meeting in Marburg, Germany.


Global fisheries begin to show signs of recovery where management is strong

(07/30/2009) New research reveals hopeful signs that overfished marine ecosystems can recover provided adequate protections. The two-year study, publish in the journal Science, found that efforts to reduce overfishing are beginning to succeed in five of the ten large marine ecosystems examined, suggesting that "sound management can contribute to the rebuilding of fisheries."


Ecological restoration substantially boosts biodiversity and ecosystem services

(07/30/2009) A new analysis reports that ecological restoration generally deliver benefits for both conserving biodiversity and supporting human livelihoods, but does not completely reverse degradation caused by humans.


Photo: First bald Asian songbird discovered

(07/30/2009) Researchers have discovered a bald species of songbird in a remote part of Laos, reports the Wildlife Conservation Society. The "Bare-faced Bulbul" is the first new species of bulbul – a family of about 130 species – described in Asia in over 100 years.


Extinction debt can last millions of years

(07/29/2009) Extinction can be set in motion millions of years before a species' actual demise, suggesting that present-day drivers of habitat destruction and degradation may have already doomed many species to eventual extinction, report researchers writing in Proceedings of the Royal Society B online.


Timberland announces policy to avoid using leather produced by Amazon destruction


(07/29/2009) Timberland, a maker of hiking boots and other footwear, today announced it would demand a moratorium on leather produced from newly deforested areas in the Amazon. The move is a direct response to pressure from Greenpeace, which last month released Slaughtering the Amazon, a report that linked some of the world's most prominent brands to illegal clearing of the Amazon rainforest. Timberland says it will require its leather suppliers to commit to the moratorium on newly deforested areas in the Amazon. Greenpeace says the policy "makes Timberland the industry leader in environmentally and socially responsible Brazilian leather procurement."


Palm oil producer Wilmar launches plantation in Uganda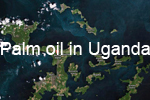 (07/29/2009) Wilmar, one of the world's largest palm oil traders, is investing $10 million to establish an oil palm plantation in Kalangala, Uganda over the next three years, reports Bernama, Malaysia's state new agency. The investment is the first in Uganda by a Malaysian oil palm developer. In recent years Uganda has looked toward foreign investors to launch an industrial palm oil industry in the country but has been thwarted by protests over environmental concerns.


Is El Niño back?

(07/28/2009) Ocean temperatures in the central and eastern Pacific have shifted into El Niño conditions, increasing the likelihood of anomalously dry conditions in Southeast Asia and other unusual weather patterns, according to the National Oceanic and Atmospheric Administration (NOAA) Climate Prediction Center.


Burning by Asia Pulp & Paper contributes to haze in Indonesia, Malaysia

(07/28/2009) One quarter of fire hotspots recorded in the Indonesia province of Riau on the island of Sumatra in 2009 have occurred in concessions affiliated with Sinar Mas Group's Asia Pulp & Paper (APP), according to new analysis by Eyes on the Forest, a coalition of environmental groups. The fires are contributing to the "haze" that is affecting air quality and causing health problems in Malaysia.


Brazilian soy industry extends moratorium on Amazon deforestation

(07/28/2009) The Brazilian soy industry has agreed to extend a moratorium on soy production in newly deforested areas in the Amazon rainforest, reports Greenpeace. The moratorium has been in place since 2006.


Global warming-induced forest fires to increase health risks in western U.S.

(07/28/2009) Warmer, drier climate in the American West will increase the incidence and severity of forest fires, worsening air quality, reports a new study accepted for publication in the Journal of Geophysical Research - Atmospheres.


Global warming may reduce lifespan of cold-blooded species

(07/27/2009) Cold-blooded animals, including fish, amphibians, crustaceans, and reptiles, seem to live longer under cooler conditions, suggesting that warming climate could have impacts on the lifespan of creatures whose body temperatures vary with the temperature of their surroundings, report researchers writing in the Proceedings of the National Academy of Sciences (PNAS).


Tasmania gets Australia's first REDD deal

(07/27/2009) A forest conservation project in Tasmania has become Australia's first Reduced Emissions from Deforestation and Degradation (REDD) project to meet Climate, Community and Biodiversity Standards.


Chinese companies to be liable for environmental damage caused overseas

(07/23/2009) Chinese companies operating overseas may soon be held responsible for damage caused in their host countries, reports China state media


5 baby lemurs born at the Bronx Zoo

(07/23/2009) Five baby lemurs have been born at the Bronx Zoo's Madagascar exhibit in the year since it opened, reports the Wildlife Conservation Society.


Nike implements policy to avoid leather produced via Amazon deforestation

(07/22/2009) Nike is working with Greenpeace to ensure its products don't contribute to destruction of the Amazon rainforest, according to statements from the shoe giant and the environmental activist group. The partnership comes after Greenpeace report accused Nike of using leather derived from cattle raised on illegal deforested Amazon land. The report, "Slaughtering the Amazon", also linked other shoemakers to rainforest destruction, including Adidas, Reebok and Timberland.


Chevron expects to lose $27B suit but will refuse to pay damages

(07/22/2009) Chevron Corp. expects to lose a multibillion dollar environmental lawsuit in Ecuador but has no intention of paying damages and will continue to fight for "decades", reports the Wall Street Journal.


Palm oil companies trade plantation concessions for carbon credits from forest conservation


(07/22/2009) Indonesian palm oil producers are eying forest conservation projects as a way to supplement earnings via the nascent carbon market, reports Reuters. Frank Momberg, Fauna and Flora International's Asia-Pacific director for program development, told Reuters' David Fogarty that plantations companies have agreed to forgo converting rainforest areas in West Kalimantan on the island of Borneo in exchange for a share of the revenue generated from the sales of forest carbon credits. Forest conservation is expected to be an important emissions mitigation mechanism under the next global climate treaty, with tropical countries earning carbon credits for reducing deforestation.


NASA photos show severe flooding in the Amazon

(07/22/2009) Photos released by NASA highlight last month's severe flooding of the Amazon River near the Brazilian city of Manaus.


Global ocean temperatures at warmest level since 1880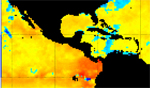 (07/21/2009) Global ocean temperatures rose to the warmest on record, according to data released last week by the National Oceanic and Atmospheric Administration (NOAA). The combined average global land and ocean surface temperature for June was second-warmest since global recording-keeping began in 1880. NOAA also reported a return of el Niño, raising the prospect of dryness—and risk of forest fires—in Southeast Asia.


Scientists discover new species of Komodo dragon-like lizard

(07/21/2009) German researchers have discovered a new species of monitor lizard in Indonesia using DNA analysis and morphological characteristics. The species, Varanus lirungensis, is described in the Australian Journal of Zoology.


Global warming may be causing animals to shrink

(07/20/2009) Warming climate may favor small species over large ones, reports a study published Monday in the early online edition of Proceedings of the National Academy of Sciences.


Can non-timber forest products help conserve the Amazon?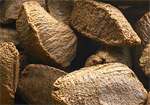 (07/20/2009) Industrial-scale logging and resource exploitation continue to plague the South American rainforests, contributing to their systematic destruction. Today, indigenous inhabitants and other local residents of the rainforests and their surrounding areas, faced with the enormous pressures of the global economy, often find themselves in a crucible. Many of their opportunities for supporting themselves and their families financially involve logging or other large-scale operations that deplete and ultimately decimate the forests. In order to make even a marginal living, local people often find themselves forced to participate in the destruction of the very ecosystems that they live in and depend on.


Ganges River Dolphin population falls below 300, faces new threat from oil exploration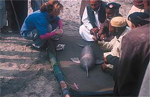 (07/19/2009) The Ganges River Dolphin faces a high risk of extinction in India's Brahmaputra river system unless critical habitat is protected, report conservationists. Once abundant in the Ganges and Brahmaputra river systems in India and Bangladesh, the population of the Ganges River Dolphins has fallen sharply over the past century due to accidental bycatch by fishermen, direct killing for their meat and oil, and diversion of water for agriculture. Scientists estimate that only 2,000 remain, of which 240-300 survive in the Brahmaputra, according to a new survey by IUCN researchers, who warn the Brahmaputra population is also imperiled by new threats, including dam building and prospecting for oil.


Temperate forests store more carbon than tropical forests, finds study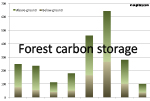 (07/17/2009) Temperate forests trump rainforests when it comes to storing carbon, reports a new assessment of global forest carbon stocks published July 14th in Proceedings of the National Academy of Sciences (PNAS). The findings have important implications for efforts to mitigate climate change by protecting forests. Sampling and reviewing published data from nearly 100 forest sites around the world, Heather Keith, Brendan G. Mackey, and David B. Lindenmayer of Australian National University found that Australia's temperate Eucalyptus forests are champions of carbon storage, sequestering up to 2,844 metric tons of carbon per hectare, a figure that far exceeds previous estimates. These forests, located in the Central Highlands of Victoria in southeastern Australia, are dominated by giant Mountain Ash (Eucalyptus regnans) trees, which can reach a height of 320 feet and live for more than 350 years. They are also favored by the timber industry. Mountain Ash forests have been widely logged across Australia, with only limited old-growth stands remaining.


U.S. approves logging of 381 acres of primary rainforest in Alaska

(07/17/2009) The Obama administration moved this week to allow clear-cutting of 381 acres (154 ha) of primary temperate rainforest in Alaska's Tongass National Forest, reports the Environmental News Service (ENS).


Smart biofuels that don't hurt people or the environment are possible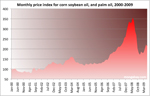 (07/16/2009) Sustainable biofuels can be a reality but only in combination with reductions in fuel demand and increased productivity on existing agricultural lands, argue researchers writing in the journal Science. Five years ago biofuels were seen as a panacea for the world's energy hunger and the need to address climate change, but increased production of biofuels soon contributed to a clutch of problems, including competition with food, resulting in rising prices, and large-scale conversion of rainforests and tropical grasslands for feedstocks, resulting in biodiversity loss and increased greenhouse gas emissions. Environmentalists and scientists condemned many biofuels — including ethanol produced from Midwestern corn ethanol and biodiesel generated from European rapeseed and Southeast Asian palm oil — as a short-sighted energy solution. Some biofuels were found to be even worse for the environment, and more costly, than conventional gasoline. However some researchers remain optimistic that smart biofuel production could help meet energy demand without hurting people or the planet. In a Science Policy Forum piece, David Tilman and colleagues explore some of these options, noting that biofuels can be produced in substantial quantities at low environmental cost


Moths defend against bats by 'jamming' sonar

(07/16/2009) Researchers have discovered a species of tiger moth that eludes bats by jamming their echolocation with ultrasonic clicks, a discovery that adds to the list of defensive mechanisms that insects use to defend themselves against bats. The study is published in the journal Science.


Florida announces python hunt following snake invasion

(07/16/2009) Florida has authorized a cull of Burmese pythons that have invaded the Everglades and other wetland areas, reports the Associated Press.


Dragonflies migrate 14,000-18,000 km from India to S. Africa

(07/16/2009) Millions of dragonflies migrate thousands of kilometers across the Indian Ocean from southern India to Africa, reports the BBC.


Birdwatching contributes $36 billion annually to U.S. economy

(07/15/2009) One fifth of Americans are birdwatchers, according to a report released today by the U.S. Fish and Wildlife Service.


China to support greener palm oil

(07/15/2009) China-based producers and users of palm oil said they will provide more support for sustainable palm oil, reports WWF. The move could boost efforts to reduce the environmental impacts of the world's most productive oilseed.


Indian tiger reserve no longer has tigers

(07/15/2009) Panna National Park, one of India's tiger reserves, no longer supports tigers, reports BBC News.


Pangolins threatened by illegal trade for traditional Chinese medicine

(07/14/2009) While their trade has been prohibited under the Convention on International Trade in Endangered Species of Wild Fauna and Flora (CITES) since 2002, Asian pangolin populations are rapidly declining due to poaching for use in traditional Chinese medicine, report conservationists. Trade has nearly wiped out the species in Cambodia, Viet Nam and Laos, once strongholds for the scaly, toothless anteater.


Protection of land crabs critical to the conservation of coastal tropical forests

(07/13/2009) The impact of land crabs on the near-ocean forests in which they live has long been overlooked, with emphasis placed instead on water levels, salinity, and other abiotic influences. However, a new research synthesis published in Biological Reviews shows that land crab influence is among the most important factors affecting tropical forest growth along coasts, on islands, and in mangroves.


Indonesia releases revenue sharing rules for REDD forest carbon projects



(07/13/2009) Indonesia has released revenue sharing rules for forest carbon projects, reports Reuters. According to a document released by the forestry ministry, the profit-sharing depends on the type of forest ownership or permit, ranging from 10 to 50 percent for the government, 20 to 70 percent for local communities, and 20 to 60 percent for developers. Projects in areas classified as "protected forest" would see 50 percent go to the government, 20 percent to local communities, and 30 percent to developers, while for projects in indigenous forest the breakdown would be 10% to the government, 70 percent to the community, and 20 percent to the developer.


Environmental groups increasingly powerful, says researcher


(07/12/2009) With deforestation increasingly driven by industrial actors, rather than subsistence farmers, tropical timber managers should be aware of the growing clout of environmental groups in swaying public opinion, says a forest expert from the Smithsonian Tropical Research Institute, writing in the International Tropical Timber Organization's July Tropical Forest Update.


Illegal Amazon timber passed off as eco-certified in massive wood laundering scheme

(07/12/2009) A Brazilian federal prosecutor is leading an investigation into charges that illegal timber from the state of Pará is being laundered as "eco-certified" wood and exported to markets in the United States, Europe, and Asia, reports Sunday's edition of O Globo.


Auckland Zoo bans Cadbury chocolate due to palm oil content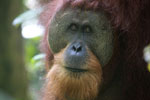 (07/12/2009) Auckland Zoo has pulled Cadbury chocolates from its shops and restaurants following the candy maker's decision to start adding palm oil to its chocolates, reports the Sunday Star Times. The zoo is also removing other products that contain palm oil, due to concerns that its production is driving rainforest destruction across Southeast Asia, putting orangutans and other species at risk. Cadbury said it made the change to palm oil for economic reasons. Palm oil, described as "vegetable fat" on its packaging, is cheaper than cocoa butter.


China to establish giant oil palm plantation in DR Congo

(07/10/2009) ZTE Agribusiness Company Ltd, a Chinese firm, plans to establish a one million hectare oil palm plantation in the Democratic Republic of Congo (DR Congo) for biofuel production, reports China state media.


Credit Suisse, UBS, BNP Paribas to help finance cutting of rainforests for palm oil, say NGOs

(07/09/2009) Swiss banks, Credit Suisse and UBS, together with the French BNP Paribas, are helping Singapore-listed Golden Agri-Resources raise up to 280 million Swiss francs ($258 million) to finance conversion of large areas of rainforest in New Guinea and Borneo for oil palm plantations, reports the Bruno Manser Fund (BMF), a group that campaigns on behalf of forest people in Southeast Asia.


Ebola virus found in pigs

(07/09/2009) A variant of the deadly Ebola virus has turned up in pigs in the Philippines, report researchers writing in the journal Science.


Research into drugs derived from natural products declining

(07/09/2009) Although the majority of drugs available today have been derived from natural products, research into nature-based pharmaceuticals has declined in recent years due to high development costs and the drug approvals process. However this trend is likely to reverse due to new approaches and technologies, according researchers from the University of Alberta.


Multinational corporation continues destruction of orangutan habitat in Indonesia

(07/09/2009) A coalition of environmental groups stepped up efforts to stop Astra Agro Lestari (AAL), an Indonesian palm oil company, from continuing to clear orangutan habitat in Aceh province, Indonesia.


Drivers of deforestation [updated]

(07/09/2009) The causes of deforestation vary from region to region. In Latin America and Southeast Asia a majority of deforestation is today the result of industrial activities, notably cattle ranching in the Amazon and large-scale agriculture and intensive logging in Southeast Asia. Subsistence agriculture, often using slash-and-burn / fallow techniques, is the most important driver of forest loss in Africa. While net forest loss has remained relatively constant over the past twenty years, there have been two significant shifts since the late 1980s: (1) old-growth forests are being replaced by plantations and degraded, logged-over forests; and (2) forest clearing is increasingly driven by industry rather than subsistence activities. Controlling deforestation is imperative to addressing climate change. The annual destruction of 13 million hectares of forest accounts for nearly one-fifth of global greenhouse gas emissions, a greater share than all the world's trucks, cars, ships, and airplanes combined.


India hopes to reintroduce cheetah 60 years after extinction

(07/09/2009) India hopes to reintroduce the world's fastest land animal some 60 years after it went extinct in the country, reports The Independent. India's Environment Minister Jairam Ramesh said the government has commissioned a study to determine whether it is possible to reintroduce the cheetah into India by importing pairs from Namibia.


Cutting back on calories extends lifespan of monkeys, finds study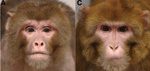 (07/09/2009) A 20-year study on rhesus monkeys found that substantially reducing caloric intake slows the aging process and leads to longer lifespans in primates. The research, published in the journal Science, suggests that a reduced-calorie diet could delay the onset of age-related disorders like cancer, diabetes, cardiovascular disease and brain atrophy in humans.


Photo: Salamander is first 4-legged animal discovered in U.S. in 50 years

(07/09/2009) Researchers have discovered one of the world's smallest salamanders in a road-side creek in Georgia. The amphibian is so unique that it represents the first new genus of four-legged animal discovered in the United States in 50 years.


G8 leaders declare support for REDD forest conservation initiative

(07/09/2009) A declaration issued by political leaders meeting at the G8 summit in L'Aquila, Italy, included a strong statement on the need to include forest conservation in a future climate agreement. Deforestation accounts for nearly 20 percent of global greenhouse gas emissions, a larger source of emissions than all the world's cars, trucks, ships, and airplanes combined.


Companies benefit from reducing conflict with local people


(07/08/2009) Mechanisms to mitigate disputes with local communities, can reduce risk for companies seeking to profit from forest use while at the same time helping protect rights of forest people, argues a new report published today by the The Forests Dialogue (TFD), an international group of forest experts from business, environmental, academic and human rights groups.


Failure to support greener palm oil may lead industry to abandon environmental measures

(07/08/2009) Consumer apathy towards eco-certified palm oil have undermined efforts to improve the environmental performance of the industry, a top industry official told Reuters.


Age of the Amazon River estimated at 11 million years

(07/08/2009) A new study, published in the journal Geology, estimates the age of the Amazon river at 11 million years.


Did fish poisoning drive Polynesian colonization of the Pacific?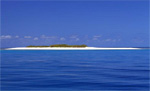 (07/07/2009) The reasons behind the colonization of the Pacific islands have long been sources of controversy and fascination. Now a new study looks into toxic fish poisoning as a possible migration catalyst. Between AD 1000 and 1450, Polynesian colonization of the South Pacific flourished. The voyages that were undertaken in the discovery of these new lands were very dangerous and the people who conducted them undoubtedly had good reasons to do so. Researchers from the Florida Institute of Technology have performed research which shows that toxic ciguatera fish poisoning would provide sufficient impetus for such risky voyages.


NASA reveals dramatic thinning of Arctic sea ice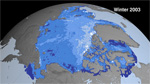 (07/07/2009) Arctic sea ice thinned dramatically between the winters of 2004 and 2008, with thin seasonal ice replacing thick older ice as the dominant type of sea ice for the first time on record, report NASA researchers. Scientists from NASA and the University of Washington used observations from NASA's Ice, Cloud and land Elevation Satellite (ICESat) to make the first Arctic Ocean basin-wide estimate of the thickness and volume of sea ice cover. The researchers found that overall Arctic sea ice thinned about 17.8 centimeters (7 inches) a year, for a total of 67 cm (2.2 feet) over the four winters from 2004 to 2008. The total area covered by thick older ice that survives one or more summers ("multi-year ice") shrank 42 percent or 1.54 million square kilometers (595,000 square miles), leaving thinner first-year ice ("seasonal ice") as the dominant type of ice in the region.


Tiny monkey species discovered in the Amazon rainforest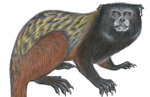 (07/07/2009) A new species of monkey has been discovered in the Brazilian Amazon, reports the Wildlife Conservation Society. The monkey, a type of saddleback tamarin, has been named Mura's saddleback tamarin (Saguinus fuscicollis mura) after the Mura Indians, the Amerindian ethnic group that lives in the Purus and Madeira river basins where the monkey occurs.


Extinction risk for Amazonian plants may be lower than previously estimated

(07/06/2009) Five to nine percent of the Amazon's 40,000 known species of plants will be at risk of extinction by 2050 should current deforestation trends continue, report researchers writing in the Proceedings of the National Academy of Sciences. The estimates are sharply lower than the 20 to 33 percent predicted in other studies.


Parks in Sumatra may reduce deforestation in adjacent unprotected areas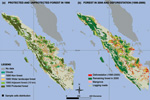 (07/06/2009) The establishment of protected areas on the Indonesian island of Sumatra may have helped reduce deforestation in adjacent unprotected areas, reports new research published in Journal of Biogeography. The results run counter to recent studies elsewhere that suggest the establishment of nature reserves attracts development projects and migrants to surrounding areas, undermining overall conservation efforts.


Chapter 7 of The Adventures of Mongy-the-Frog

(07/06/2009) The next installment of The Adventures of Mongy-the-Frog has been posted. In the latest chapter, Mongy visits the Amazon where he meets "Slowpoke the Sloth".


Slideshows added to the photo section of mongabay


A set of slideshows have been added to the travel photo section of mongabay. The current list includes 29 places: Alaska, Argentina, Belize, Brazil, Cambodia, China, Colombia, Costa Rica, Gabon, Grand Canyon, Guatemala, Honduras, India, Indonesia, Kauai, Kenya, Laos, Madagascar, Malaysia, Maui, Mexico, New Zealand, Panama, Peru, Suriname, Tanzania, Thailand, Uganda, and Utah. More will be added in time.


A Tasmanian tragedy? : How the forestry industry has torn an island apart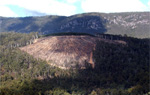 (07/02/2009) This is by no means a new battle: in fact, Tasmanian industrial foresters and environmentalists have been fighting over the issue of clearcutting the islands forests for decades. The battle—some would probably prefer 'war'—is over nothing less than the future of Tasmania. Some Tasmanians see the rich forests that surround them in terms of income, dollars and cents; they see money literally growing on trees, or more appropriately growing on monoculture plantations and government owned native forests. They see the wilderness of Tasmania as an exploitative resource.


869 species extinct, 17,000 threatened with extinction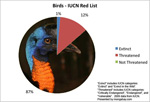 (07/02/2009) Nearly 17,000 plant and animal species are known to be threatened with extinction, while more than 800 have disappeared over the past 500 years, reports the International Union for Conservation of Nature (IUCN). While these numbers are substantial, they are likely "gross" underestimates since only 2.7 percent of 1.8 million described species have been assessed. The IUCN report warns that governments will miss their 2010 target for reducing biodiversity loss.


Global warming causes sheep to shrink

(07/02/2009) Climate change is shrinking Scotland's wild Soay sheep despite the evolutionary advantages of having a large body, report researchers writing in the journal Science. The results suggest that the decrease is primarily an ecological response to environmental variation over the last 25 years, rather than evolutionary change.


Birds found to be key protectors of forest in Tanzania

(07/02/2009) Seed-eating birds play a critical role in maintaining forests in the Serengeti by keeping seed-killing beetles in check, report researchers writing in the journal Science. The finding is another example of ecological interdependency between species.


REDD readiness plans for Panama, Guyana approved but rejected for Indonesia

(07/02/2009) The World Bank's Forest Carbon Partnership Facility (FCPF) has approved REDD readiness plans (R-Plans) for Panama and Guyana, and rejected a plan for Indonesia, reports the U.N. and the Bank Information Center, an advocacy group.


Brazil's development bank to require beef-tracking system to avoid illegal Amazon deforestation

(07/01/2009) Responding to allegations that major Brazilian cattle producers are responsible for illegal forest clearing in the Amazon, Brazil's development bank BNDES will soon require processors to trace the origin of beef back to the ranch where it was produced in order to qualify for loans, reports Brazil's Agencia Estado. The traceability program aims to ensure that cattle products do not come from illegally deforested land.


Most popular mongabay news articles in June

(07/01/2009) Mongabay.com's most popular news articles in June.