Extinct species Extinct species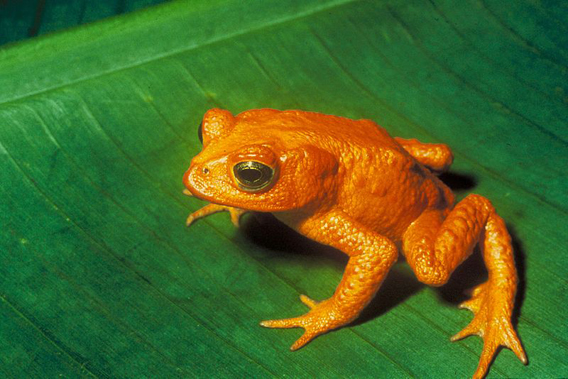 The golden toad (Bufo periglenes) is one of well-over a hundred frogs that are believed to have gone extinct over the past few decades. Photo by: US Fish and Wildlife Service. By Jeremy Hance

Extinct species are organisms (animals, plant, fungus etc.) that either through natural selection or from human impacts have vanished forever from the face of the Earth. The vast majority of species that have lived on Earth are now extinct.

Throughout most of Earth's history, extinctions have occurred largely due to an inability of an organism to adapt to changing conditions and environments, such as increased competition from new species or climatic shifts. Large-scale disasters, such as the asteroid that likely wiped out the dinosaurs, have also been known to cause mass extinctions, whereby a significant percentage of species die-out in a short time span, geologically speaking.

Today, many extinctions are caused by human impacts such as deforestation, habitat destruction, invasive species, overexploitation, and, increasingly, climate change.

Although extinct species have long been considered gone for good, some scientists are working on reviving extinct species, raising many practical and ethical questions. To date, the only extinct species that has ever been recreated is the Pyrenean ibex, actually a subspecies, which was revived through cloning. The species existed again for seven minutes before the animal died from lung failure.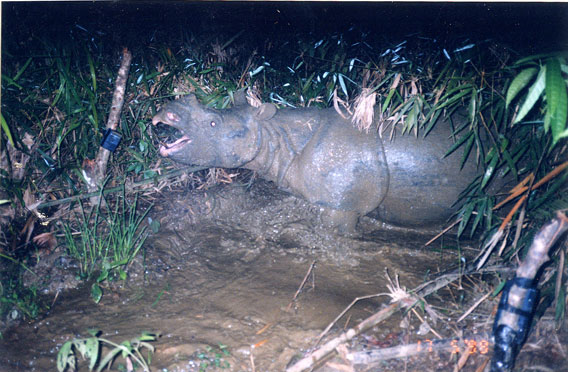 Camera trap catches one of the world's last Vietnamese rhinos before its extinction. Photo courtesy of WWF.

Some famous extinct species:

Velociraptor (Velociraptor mongoliensis): the sickle-clawed dinosaur made famous from Jurassic Park.

Dodo (Raphus cucullatus): killed off by deforestation, invasive species, and hungry sailors at the end of the 17th Century.

Yangtze river dolphin or Baiji (Lipotes vexillifer): dams, pollution, and fishing likely pushed this species to extinction in the early 21st Century.

Woolly mammoth (Mammuthus primigenius): vanished along with other megafauna in the Pleistocene, however a small population survived until around 1700 BCE.

Australopithecus (Australopithecus afarensis): one of our early ancestors that roamed Africa over 3 million years ago.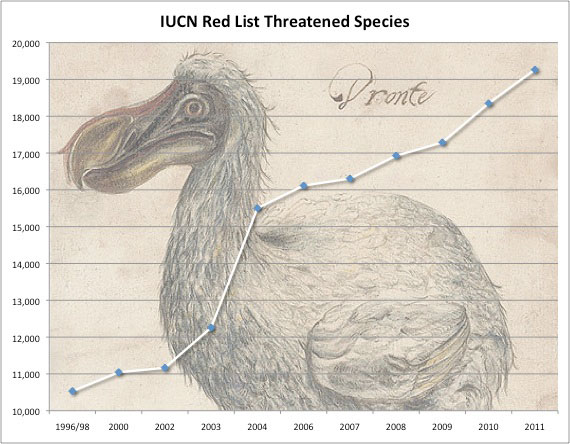 Previously unpublished 17th Century Dutch sketch of the dodo, taken from a real specimen, either alive or stuffed. Dronte means dodo in Dutch.

Tasmanian tiger (Thylacinus cynocephalus): the last known individual died in 1936, though unconfirmed sightings continue today.

Auroch (Bos primigenius): although the ancestor of today's domestic cattle, this bigger, fiercer species went extinct in 1627.

Neanderthal (Homo neanderthalensis): vanishing around 25,000 years ago, scientists still debate why.

Araucaria mirabilis: coniferous tree from the Jurassic period that grew as tall as today's redwoods.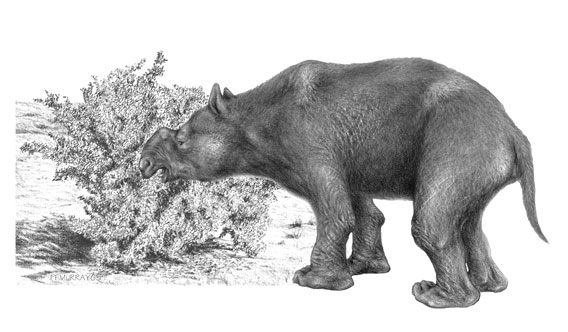 An extinct marsupial mega-herbivore, Diprotodon optatum. Drawing by Peter Murray. Image © Science/AAAS.



Highlighted stories on extinction
Unanimous agreement among scientists: Earth to suffer major loss in species
(11/09/2011) The thylacine, the dodo, the great auk, the passenger pigeon, the golden toad: these species have become symbols of extinction. But they are only the tip of the recent extinction crisis, and according to a survey of 583 conservation scientists, they are only the beginning. In a new survey in Conservation Biology, 99.5 percent of conservation scientists said a serious loss in biodiversity was either 'likely', 'very likely', or 'virtually certain'. The prediction of a significant loss of species is not surprising—scientists have been warning for decades that if global society continues with business as usual the world will suffer from mass extinction—what is perhaps surprising is the practically unanimous expectation that a global biodiversity decline will occur.


Over 80 percent of rediscovered species still face extinction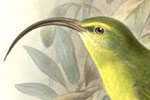 (08/18/2011) Imagine if your job was to locate extinct species. In 2010, biologists with The Search for Lost Frogs set out on a tropical mission hoping to confirm the existence of frog species not seen in decades. The team recovered proof of four out of a hundred missing species, including a toad among the expedition's Top Ten Amphibians list. According to a new study study in the open access journal PLoS ONE, such biological surveys are critical conservation tools to prevent the 'romeo error': the abandonment of conservation efforts due to belief that a species is extinct. The study, the first of its kind, found that rediscovered species are especially in danger of vanishing again, this time altogether, without targeted conservation measures.


The glass is half-full: conservation has made a difference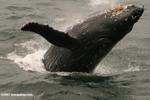 (08/11/2011) Don't despair: that's the message of a new paper in Trends in Ecology and Evolution, which argues that decades of conservation actions at multiple scales have had a positive impact for many of the world's endangered species. While such actions have not yet turned back the tide of the current mass extinction crisis, they have achieved notable successes which often get lost in the gloom-and-doom news stories on biodiversity declines. According to the paper, conservation actions take place on three scales. Microscale conservation focuses on a single species or ecosystem; mesoscale means conservation cooperation between a number of countries, such as efforts to curb the illegal wildlife trade or protect wide-ranging species; and finally macroscale means global organizations or campaigns, such as those that pressure multinational corporations to become more biodiversity-friendly.


Protected areas not enough to save life on Earth


(08/03/2011) Since the creation of Yellowstone National Park in 1872 protected areas have spread across the world. Today, over 100,000 protected areas—national parks, wildlife refuges, game reserves, marine protected areas (MPAs), wildlife sanctuaries, etc.—cover some 7.3 million square miles (19 million kilometers), mostly on land, though conservation areas in the oceans are spreading. While there are a number of reasons behind the establishment of protected areas, one of the most important is the conservation of wildlife for future generations. But now a new open access study in Marine Ecology Progress Series has found that protected areas are not enough to stem the loss of global biodiversity. Even with the volume of protected areas, many scientists say we are in the midst of a mass extinction with extinction levels jumping to 100 to 10,000 times the average rate over the past 500 million years. While protected areas are important, the study argues that society must deal with the underlying problems of human population and overconsumption if we are to have any chance of preserving life on Earth—and leaving a recognizable planet for our children.


Decline in top predators and megafauna 'humankind's most pervasive influence on nature'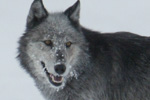 (07/14/2011) Worldwide wolf populations have dropped around 99 percent from historic populations. Lion populations have fallen from 450,000 to 20,000 in 50 years. Three subspecies of tiger went extinct in the 20th Century. Overfishing and finning has cut some shark populations down by 90 percent in just a few decades. Though humpback whales have rebounded since whaling was banned, they are still far from historic numbers. While some humans have mourned such statistics as an aesthetic loss, scientists now say these declines have a far greater impact on humans than just the vanishing of iconic animals. The almost wholesale destruction of top predators—such as sharks, wolves, and big cats—has drastically altered the world's ecosystems, according to a new review study in Science. Although researchers have long known that the decline of animals at the top of food chain, including big herbivores and omnivores, affects ecosystems through what is known as 'trophic cascade', studies over the past few decades are only beginning to reveal the extent to which these animals maintain healthy environments, preserve biodiversity, and improve nature's productivity.


Climate change to push over 10 percent of the world's species to extinction by 2100

(07/11/2011) Scientists have predicted for decades that climate change could have a grave impact on life on Earth, which is already facing numerous threats from habitat loss, over-exploitation, pollution, invasive species, and other impacts. However, empirical proof of extinctions--and even endangerment--due to climate change have been difficult to come by. A new study in the Proceeding of the National Academy of Science has found that by the time today's infants are 90 years old (i.e. the year 2100) climate change could have pushed over 11 percent of the world's species to extinction.


Ocean prognosis: mass extinction


(06/20/2011) Multiple and converging human impacts on the world's oceans are putting marine species at risk of a mass extinction not seen for millions of years, according to a panel of oceanic experts. The bleak assessment finds that the world's oceans are in a significantly worse state than has been widely recognized, although past reports of this nature have hardly been uplifting. The panel, organized by the International Program on the State of the Ocean (IPSO), found that overfishing, pollution, and climate change are synergistically pummeling oceanic ecosystems in ways not seen during human history. Still, the scientists believe that there is time to turn things around if society recognizes the need to change.


New paper stirs up controversy over how scientists estimate extinction rates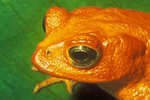 (05/19/2011) A new paper in Nature negating how scientists estimate extinction rates has struck a nerve across the scientific community. The new paper clearly states that a mass extinction crisis is underway, however it argues that due to an incorrect method of determining extinction rates the crisis isn't as severe as has been reported. But other experts in the field contacted disagree, telling mongabay.com that the new the paper is 'plain wrong'. In fact, a number of well-known researchers are currently drafting a response to the day-old, but controversial paper.


3,000 amphibians, 160 land mammals remain undiscovered—that is if they don't go extinct first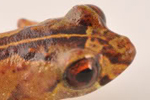 (05/18/2011) Remote little-explored rainforests probably harbor the majority of undiscovered amphibians and land mammals according to a new study in Proceedings of the Royal Society B. The study calculated that it's likely 33% of the world's amphibians and 3% of terrestrial mammals still remain unknown. However, the paper also found that these undiscovered species are likely in worse peril of extinction than already-described species.


Gone: a look at extinction over the past decade



(01/03/2010) No one can say with any certainty how many species went extinct from 2000-2009. Because no one knows if the world's species number 3 million or 30 million, it is impossible to guess how many known species—let alone unknown—may have vanished recently. Species in tropical forests and the world's oceans are notoriously under-surveyed leaving gaping holes where species can vanish taking all of their secrets—even knowledge of their existence—with them.


Researchers devise new comparison of mass extinction events

(09/02/2008) Researchers have created a new way to compare historical mass extinction events. The scoring system, presented in the early online edition of the journal Proceedings of the National Academy of Sciences, works by multiplying the number of taxa — species, genera, and families — that went extinct by the inverse of the time it took to produce a measure dubbed "greatness", which represents the magnitude of the event. Using the system, Celal Sengor and colleagues from Istanbul Teknik Universitesi of Turkey rank the Cretaceous-Tertiary (K-T) event — when the dinosaurs were extinguished in a flash by an asteroid strike or mass oceanic poisoning by a spasm of volcanic activity — as the greatest mass extinction in history. The Permian, which featured a greater loss of species (90-95 percent of marine species and 70 percent of land species) but played out over a longer period to time some 250 million years ago, ranks third after the Silurian, which occurred around 440 million years ago.


Extinction, like climate change, is complicated


(03/26/2007) Extinction is a hotly debated, but poorly understood topic in science. The same goes for climate change. When scientists try to forecast the impact of global change on future biodiversity levels, the results are contentious, to say the least. While some argue that species have managed to survive worse climate change in the past and that current threats to biodiversity are overstated, many biologists say the impacts of climate change and resulting shifts in rainfall, temperature, sea levels, ecosystem composition, and food availability will have significant effects on global species richness.


Global warming may cause biodiversity extinction

(03/21/2007) Extinction is a hotly debated, but poorly understood topic in science. The same goes for climate change. When scientists try to forecast the impact of global change on future biodiversity levels, the results are contentious, to say the least. While some argue that species have managed to survive worse climate change in the past and that current threats to biodiversity are overstated, many biologists say the impacts of climate change and resulting shifts in rainfall, temperature, sea levels, ecosystem composition, and food availability will have significant effects on global species richness.


Biodiversity extinction crisis looms says renowned biologist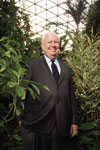 (03/12/2007) While there is considerable debate over the scale at which biodiversity extinction is occurring, there is little doubt we are presently in an age where species loss is well above the established biological norm. Extinction has certainly occurred in the past, and in fact, it is the fate of all species, but today the rate appears to be at least 100 times the background rate of one species per million per year and may be headed towards a magnitude thousands of times greater. Few people know more about extinction than Dr. Peter Raven, director of the Missouri Botanical Garden. He is the author of hundreds of scientific papers and books, and has an encyclopedic list of achievements and accolades from a lifetime of biological research. These make him one of the world's preeminent biodiversity experts. He is also extremely worried about the present biodiversity crisis, one that has been termed the sixth great extinction.


Just how bad is the biodiversity extinction crisis?



(02/06/2007) In recent years, scientists have warned of a looming biodiversity extinction crisis, one that will rival or exceed the five historic mass extinctions that occurred millions of years ago. Unlike these past extinctions, which were variously the result of catastrophic climate change, extraterrestrial collisions, atmospheric poisoning, and hyperactive volcanism, the current extinction event is one of our own making, fueled mainly by habitat destruction and, to a lesser extent, over-exploitation of certain species. While few scientists doubt species extinction is occurring, the degree to which it will occur in the future has long been subject of debate in conservation literature. Looking solely at species loss resulting from tropical deforestation, some researchers have forecast extinction rates as high as 75 percent. Now a new paper, published in Biotropica, argues that the most dire of these projections may be overstated. Using models that show lower rates of forest loss based on slowing population growth and other factors, Joseph Wright from the Smithsonian Tropical Research Institute in Panama and Helene Muller-Landau from the University of Minnesota say that species loss may be more moderate than the commonly cited figures. While some scientists have criticized their work as "overly optimistic," prominent biologists say that their research has ignited an important discussion and raises fundamental questions about future conservation priorities and research efforts. This could ultimately result in more effective strategies for conserving biological diversity, they say.



Recent news on extinction