Fossil fuels
Background: Poison dart frog (also called the poison arrow frog) is the common name given to the group of frogs belonging to the family Dendrobatidae. These amphibians are native to tropical forests in Central and South America.

Poison dart frogs are characterized by bright colors which serve to warn predators of their toxicity. The frog poison is made up of toxic alkaloids sequestered from their arthropod (mostly mites and ants) prey. The skin secretion of some species is so potent that it is used on the tip of hunting arrows and darts by South American tribes.

There are more than 160 known species of poison dart frogs.


Articles
---



Ecuador will have referendum on fate of Yasuni after activists collect over 700,000 signatures
(04/16/2014) In what is a major victory for environmentalists, campaigners with United for Yasuni have collected 727,947 signatures triggering a national referendum on whether or not oil drilling should proceed in three blocs of Yasuni National Park in Ecuador.



Climate change solution? UN touts ambitious (but cheap) investment in renewable energy
(04/14/2014) The world is warming rapidly due to greenhouse gas emissions, threatening everything from our food supply to our ecosystems, but the solution may be surprisingly cheap, according to the third and final report from the Intergovernmental Panel on Climate Change (IPCC). The report recommends a rapid and aggressive switch from fossil fuel-based energy to renewables.


Featured video: celebrities speak out for Yasuni
(04/02/2014) A group of celebrities, including recent Academy Award winner Jared Leto, Law and Order's Benjamin Bratt, and Kill Bill's Daryl Hannah, have lent their voices to a new Public Service Announcement to raise signatures to protect Ecuador's Yasuni National Park from oil drilling.


The best of the worst: fossil-fuel extractors pave the way for the low-carbon revolution
(03/26/2014) At the end of last year, the world got some good news on the green business front concerning a very unlikely set of participants. A recent market review revealed that Exxon Mobil, Chevron, BP, ConocoPhillips, Royal Dutch Shell, Duke Energy, PG&E Corporation, American Electric Power Company, ConAgra Foods and Walmart, among others, are including shadow carbon prices in their forecasts.


Oil or rainforest: new website highlights the plight of Yasuni National Park
(03/20/2014) A new multimedia feature story by Brazilian environmental news group, ((o))eco, highlights the ongoing debate over Yasuni National Park in Ecuador, arguably the most biodiverse place on the planet.


Europe votes for an Arctic Sanctuary
(03/13/2014) Yesterday, the European Parliament passed a resolution supporting the creation of an Arctic Sanctuary covering the vast high Arctic around the North Pole, giving official status to an idea that has been pushed by activists for years. Still, the sanctuary has a long road to go before becoming a reality: as Arctic sea ice rapidly declines due to climate change, there has been rising interest from governments and industries to exploit the once inaccessible wilderness for fish and fossil fuels.


Norway's pension fund continues to invest in coal companies destroying Indonesia's forests
(03/06/2014) Norway's massive sovereign wealth fund is continuing to invest in coal companies that are destroying forests in Indonesia despite divesting from forestry and plantation companies with poor environmental track records, reports the Rainforest Foundation Norway.


Featured video: camera traps catch jaguars, anteaters, and a sloth eating clay in the Amazon rainforest
(02/13/2014) These are sights that have rarely been seen by human eyes: a stealthy jaguar, a bustling giant armadillo, and, most amazingly, a sloth slurping up clay from the ground. A new compilation of camera trap videos from Yasuni National Park in the Ecuadorean Amazon shows a staggering array of species, many cryptic and rare.


Gas company to drill in Manu National Park buffer zone, imperiling indigenous people
(02/04/2014) The Peruvian government has approved plans for gas company Pluspetrol to move deeper into a supposedly protected reserve for indigenous peoples and the buffer zone of the Manu National Park in the Amazon rainforest. The approval follows the government rescinding a highly critical report on the potential impacts of the operations by the Culture Ministry (MINCU), the resignation of the Culture Minister and other Ministry personnel, and repeated criticism from Peruvian and international civil society.


Total says it will not drill in any World Heritage Sites
(02/03/2014) One of the world's largest oil and gas companies, Total, has committed to leave the planet's UNESCO World Heritage Sites untouched, according to the United Nations. The UN says the French energy giant has sent written confirmation that it will not explore or extract fossil fuels from any of the world's over 200 natural World Heritage Sites.


Shell drops plans to drill in the Arctic for now
(01/30/2014) Facing plunging profits, Royal Dutch Shell has announced it will cut exploration and development funding by nearly $10 billion this year, including halting their long-suffering plans to drill in the Arctic ocean. Shell's new CEO, Ben van Beurden, made the announcement yesterday that controversial plans to drill off the Alaskan coast will be put on hold for another year.



A series of oil spills sully Caribbean paradise, coating mangroves and wildlife (photos)
(01/29/2014) On December 17th, officials first discovered a massive oil spill in the Caribbean-island nation of Trinidad and Tobago. Since then, a series of oil spills have been discovered, coating beaches, sullying mangrove forests, and very likely decimating wildlife in Trinidad's Gulf of Paria. The oil spills have been linked to the state-owned oil company, Petrotrin, which has claimed that sabotage is behind at least two of the spills. However Trinidad and Tobago's Environmental Management Authority has recently slapped the company with a $3.1 million fine by for the damage, while some politicians have called for an independent investigation into the slew of spills.


Carbon emissions rise 2 percent in U.S. due to increase in coal
(01/14/2014) Carbon dioxide emissions rose two percent in the U.S. last year, according to preliminary data from the Energy Information Administration. Emissions rose largely due to increased coal consumption, the first such rise in U.S. emissions since 2010. Still, the annual emissions remain well below the peak hit in 2007 when emissions hit 6 billion tons.


World first: Russia begins pumping oil from Arctic seabed
(12/23/2013) Oil has begun to be pumped from the Arctic seabed, according to Russian oil giant, Gazprom. The company announced on Friday that it has begun exploiting oil reserves at the offshore field of Prirazlomnoye. The project, which is several years behind schedule, is hugely controversial and made international headlines in September after Russian military arrested 28 Greenpeace activists protesting the operation along with a British journalist and Russian videographer.


Indigenous groups win right to pursue Chevron assets in Canada in Amazon pollution case
(12/19/2013) Indigenous plaintiffs in a long-running legal dispute against Chevron won the right to pursue the oil giant's assets in Canada as part of a $9.5 billion judgement by an Ecuadorean court over damages in the Amazon, reports Amazon Watch.



Reforestation can't offset massive fossil fuels emissions
(12/13/2013) With the Australian, Japanese, and Canadian governments making an about-face on carbon-emissions reduction targets during the Warsaw climate summit, some experts are warning that the global need for solutions offsetting CO2 emissions is passing a "red line." Land-based mitigation practices comprise one of the solutions on the table as a result of both the United Nations Framework Convention on Climate Change (UFCCC) and the Kyoto Protocol; however, a paper published in Nature Climate Change by an international team led by Brendan Mackey, has raised the looming question of whether or not land-based practices can actually improve CO2 levels as much as hoped.


Ecuador's government shuts down indigenous rights organization over oil battle
(12/10/2013) Last Wednesday, the government of Ecuador shutdown the indigenous rights NGO, Fundación Pachamama, in Quito over the group's opposition to oil drilling in indigenous areas. More than a dozen government officials showed up at Pachamama's office with a resolution by the Ministry of Environment that officially dissolved the organization, the first such moved by the government which in June passed an Executive Decree that tightened governmental oversight of the country's NGOs.



Average American consumes 50,000 pounds of raw materials annually for the stuff they buy
(12/10/2013) The average American car weighs about 3,000 pounds. But to produce that vehicle, a lot more raw materials were used than its final weight! Maybe as much as 100 times more, as reported by scientists in a recent paper in the Proceedings of National Academy of Science. For this car to be produced, iron ore is mined in Australia and made into steel. Steel is then shipped to Japan and made into a car, which is then sold in the U.S. Most studies until now, measured national consumption by accounting only for the final weight of the products we purchase.



Top 10 Environmental Stories of 2013
(12/10/2013) 1. Carbon concentrations hit 400ppm while the IPCC sets global carbon budget: For the first time since our appearance on Earth, carbon concentrations in the atmosphere hit 400 parts per million. The last time concentrations were this high for a sustained period was 4-5 million years ago when temperatures were 10 degrees Celsius higher. Meanwhile, in the slow-moving effort to curb carbon emissions, the Intergovernmental Panel on Climate Change (IPCC) crafted a global carbon budget showing that most of the world's fossil fuel reserves must be left untouched if we are to avoid catastrophic climate change.



Top scientists propose ambitious plans to safeguard world from devastating climate change
(12/05/2013) Two degrees is too much: that's the conclusion of a landmark new paper by top economists and climatologists, including James Hansen formerly of NASA. The paper, appearing in the open-access journal PLoS ONE, argues that global society must aim for only one degree Celsius of warming above pre-industrial levels to avoid the worst impact of climate change, and not the two degrees Celsius agreed on by the world's governments. But given that the world's governments are not yet on track to even achieve the two degree target, how could we lock in just one? A combination of renewable energy, nuclear power, and, most importantly, a rising price on carbon emissions, according to the eighteen scientists.


Citizen groups walk out of UN Climate Summit to protest lack of ambition
(11/21/2013) Thirteen citizen groups—including Oxfam, Greenpeace, and WWF—have walked out of ongoing climate talks in Warsaw to protest what they view as a lack of ambition and long-stalled progress on combating global climate change. Nearly 200 governments are currently meeting in Warsaw, Poland at the the 19th Conference of the Parties (COP) for the UN Framework Convention on Climate Change (UNFCCC), which is meant to prepare the way for a new agreement in 2015.



Mining the Heart of Borneo: coal production in Indonesia
(11/20/2013) Indonesia is the world's top exporter of coal – supplying energy to China, India, and elsewhere. Indonesia is also ranked the fourth top emitter of greenhouse gases in the world (after China, the USA, and the European Union), largely due to high deforestation rates and peatland fires. This ranking does not take into consideration the carbon emissions that Indonesia 'exports' in the form of coal.



UN talks tough to global coal industry
(11/19/2013) Yesterday, at the International Coal and Climate Summit—just a couple miles from the ongoing UN Climate Summit—Christiana Figueres delivered a speech unlike anything ever heard at a coal industry meeting before. Figueres, the Executive Director of the UN Framework Convention on Climate Change (UNFCCC), took time off from wrangling world leaders and officials toward a climate agreement to talk tough to an industry currently worth around $3 trillion.



Fracking: the good, the bad and the ugly
(11/18/2013) The last few years have ushered in a new national and global awareness of fracking, the 150-year-old technology for extracting natural gas and oil from rock. Fracking, short for hydraulic fracturing, uses ultra-high-pressure slurries to create hairline fractures throughout solid rock. Oil, and more frequently gas, comes rushing out while sand from the mixture holds the fractures open in this nearly alchemical process. As many readers are aware, there are two very divisive schools of thought on fracking. One side touts it as the future of energy. The other derides fracking as inherently toxic and demands its immediate and permanent cessation. Like so many aspects of life, the truth lies somewhere in between.


Japan pledges to raise carbon emissions, instead of cutting them
(11/18/2013) In 2009, Japan pledged to cut its carbon emissions by 25 percent based on 1990 levels within 11 years. Four years later—including a nuclear meltdown at Fukushima—and Japan has reset its goal with a new target to cut emissions by 3.8 percent based on 2005 levels at the UN Climate Summit in Warsaw, Poland. But, the new target, which received widespread condemnation when announced on Friday, actually results in a 3.1 percent rise in emissions when viewed from the widely-accepted 1990 baseline.



World's most vulnerable nation to climate change turns to coal power
(11/18/2013) In October, a global risks analysis company, Maplecroft, named Bangladesh the world's most vulnerable nation to climate change by 2050. The designation came as little surprise, since Bangladesh's government and experts have been warning for years of climatic impacts, including rising sea levels, extreme weather, and millions of refugees. However, despite these very public warnings, in recent years the same government has made a sudden turn toward coal power—the most carbon intensive fuel source—with a master plan of installing 15,000 megawatts (MW) of coal energy by 2030, which could potentially increase the country's current carbon dioxide emissions by 160 percent.


Richest countries spent $74 billion on fossil fuel subsidies in 2011, eclipsing climate finance by seven times
(11/13/2013) In 2011, the top 11 richest carbon emitters spent an estimated $74 billion on fossil fuel subsidies, or seven times the amount spent on fast-track climate financing to developing nations, according to a recent report by the Overseas Development Institute. Worldwide, nations spent over half a trillion dollars on fossil fuel subsidies in 2011 according to the International Energy Agency (IEA).



Exclusive: Stunning aerial photos reveal Ecuador building roads deeper into richest rainforest on Earth (Yasuní National Park)
(11/12/2013) In August 2012, professional photographers Ivan Kashinsky and Karla Gachet were on assignment for National Geographic in Yasuní National Park, home to arguably the most biodiverse rainforest in the world. While there, they happened to take an aerial shoot above an area known as Block 31 (see Map), a controversial oil concession located in the heart of the park, at the precise moment that the national oil company, Petroamazonas, was secretly building a new oil access road.



Bangladesh plans massive coal plant in world's biggest mangrove forest
(11/11/2013) On October 22nd Bangladeshi and Indian officials were supposed to hold a ceremony laying the foundation stone for the Rampal power plant, a massive new coal-fired plant that will sit on the edge of the Sundarbans, the world's largest mangrove forest. However, the governments suddenly cancelled the ceremony, instead announcing that the project had already been inaugurated in early October by the countries' heads of state via a less-ornate Skype call. While the governments say the change was made because of busy schedules, activists contend the sudden scuttling of the ceremony was more likely due to rising pressure against the coal plant, including a five-day march in September that attracted thousands.


Bay Area pledges to slash greenhouse gas emissions by 80 percent by 2050
(11/11/2013) While many of the world's national governments move tepidly (if at all) to combat climate change, cities are showing increasing leadership. The San Francisco Bay Area's Air District Board signed off last week on a measure to cut greenhouse gas emissions by 80 percent within less than 40 years time as based on 1990 levels. The measure follows the same goal as an executive order made by California governor, Arnold Schwarzenegger, in 2005.



Could camera trap videos galvanize the world to protect Yasuni from oil drilling?
(11/07/2013) Even ten years ago it would have been impossible to imagine: clear-as-day footage of a jaguar plodding through the impenetrable Amazon, or a bicolored-spined porcupine balancing on a branch, or a troop of spider monkeys feeding at a clay lick, or a band of little coatis racing one-by-one from the dense foliage. These are things that even researchers who have spent a lifetime in the Amazon may never see. Now anyone can: scientists at the Tiputini Biodiversity Station in Ecuador's Yasuní National Park have recently begun using camera trap videos to take movies of animals few will ever view in their lifetimes. The videos—following years of photo camera trapping—provide an intimate view of a world increasingly threatened by the oil industry.


Zoos join fossil fuel divestment movement
(11/05/2013) Last month, over a hundred representatives from zoos and aquariums around the world joined climate activism group, 350.org, pledging that their institutions would take action against global warming, including the possibility of divesting from fossil fuel companies. The effort, dubbed Zoos and Aquariums for 350, was launched during the annual meeting of the Conservation Breeding Specialist Group (CBSG).


'Remarkable year': could 2012 mark the beginning of a carbon emissions slowdown?
(10/31/2013) Global carbon dioxide emissions hit another new record of 34.5 billion tons last year, according to a new report by the Netherlands Environment Assessment Agency and the European Commission's Joint Research Centre, but there may be a silver lining. Dubbing 2012 a "remarkable year," the report found that the rate of carbon emission's rise slowed considerably even as economic growth continued upward.


Shanghai to ban coal by 2017
(10/28/2013) China's largest city and one of the world's biggest, Shanghai, is set to ban coal burning in just four years, according to a new Clean Air Action Plan. The city-wide ban on coal burning is one effort among many to get Shanghai's infamous smog under control as well as another sign that China has begun to take its pollution problems more seriously.


Russia charges imprisoned Greenpeace protestors with hooliganism, instead of piracy
(10/24/2013) Russian investigators announced on Wednesday they are dropping piracy charges against 28 environmental activists and two freelance journalists who have spent a month in custody since they were seized aboard Greenpeace's boat, the Arctic Sunrise.


WHO: air pollution causes cancer
(10/17/2013) Outdoor air pollution has been officially classified as carcinogenic by the cancer arm of the World Health Organization. The International Agency for Research on Cancer (IARC) said air pollution from traffic and industrial fumes was a definite cause of lung cancer and also linked to bladder cancer. The strong verdict from IARC, a cautious body that pronounces only when the evidence is strong, will put pressure on governments to take action.



Map reveals gas company flying over Manu National Park
(10/17/2013) A map in an internal Peruvian government report reveals that gas company Pluspetrol has been flying over the protected Manu National Park (MNP) in the south-eastern Peruvian Amazon where UNESCO says the biodiversity "exceeds that of any other place on earth." The over-flight was done via helicopter on 3 February, 2012 by Pluspetrol personnel together with a team from the National Institute e Development of Andean, Amazonian and Afroperuvian Peoples (INDEPA).


France upholds nationwide ban on fracking
(10/14/2013) France's landmark ban on fracking has survived constitutional challenges lobbed by U.S.-company, Schuepbach Energy. On Friday, the nation's Constitutional Council decided that the ban did not violate France's constitution. Passed in 2011 under then President Nicolas Sarkozy, the ban has since been upheld by current President Francios Hollande.


Divestment campaign could cause considerable damage to fossil fuel industry
(10/08/2013) A campaign to persuade investors to take their money out of the fossil fuel sector is growing faster than any previous divestment campaign and could cause significant damage to coal, oil and gas companies, according to a study from the University of Oxford. The report compares the current fossil fuel divestment campaign, which has attracted 41 institutions since 2010, with those against tobacco, apartheid in South Africa, armaments, gambling and pornography. It concludes that the direct financial impact of such campaigns on share prices or the ability to raise funds is small but the reputational damage can still have major financial consequences.


Scientists uncover high radioactivity near fracking site in Pennsylvania
(10/07/2013) Scientists have for the first time found dangerous levels of radioactivity and salinity at a shale gas waste disposal site that could contaminate drinking water. If the UK follows in the steps of the US "shale gas revolution", it should impose regulations to stop such radioactive buildup, they said.












archives | news | XML / RSS feed | featured


XML / RSS / Syndication options

mongabay.com features more than 400 RSS feeds to meet your specific area of interest



MONGABAY.COM
Mongabay.com seeks to raise interest in and appreciation of wild lands and wildlife, while examining the impact of emerging trends in climate, technology, economics, and finance on conservation and development (more)

CONTENTS





WEEKLY NEWSLETTER


INTERACT



SUPPORT
Help support mongabay.com when you buy from Amazon.com


STORE

SHIRTS
HIGH RESOLUTION PHOTOS / PRINTS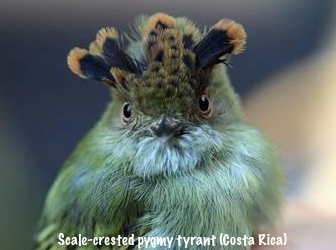 TOPICS
more