Fossil fuels
Background: Poison dart frog (also called the poison arrow frog) is the common name given to the group of frogs belonging to the family Dendrobatidae. These amphibians are native to tropical forests in Central and South America.

Poison dart frogs are characterized by bright colors which serve to warn predators of their toxicity. The frog poison is made up of toxic alkaloids sequestered from their arthropod (mostly mites and ants) prey. The skin secretion of some species is so potent that it is used on the tip of hunting arrows and darts by South American tribes.

There are more than 160 known species of poison dart frogs.


Articles
---
Giant stone face unveiled in the Amazon rainforest (video)
(12/04/2014) A new short film documents the journey of an indigenous tribe hiking deep into their territory in the Peruvian Amazon to encounter a mysterious stone countenance that was allegedly carved by ancient peoples. According to Handcrafted Films, which produced the documentary entitled The Reunion, this was the first time the Rostro Harakbut has been filmed.


Rising deforestation, fossil fuels use drive Brazil's emissions 8% higher
(11/24/2014) Brazil's carbon emissions jumped 7.8 percent in 2013 due to rising deforestation and fossil fuels use, according to data released by Observatório do Clima (Climate Observatory), an alliance of mostly Brazilian non-profits.


Indonesian government slow to reclaim lands damaged by coal mining
(11/20/2014) Reclamation of over 830,000 hectares of abandoned mines has yet to begin in East Kalimantan, Indonesia--despite a provincial law passed over a year ago mandating the formation of commission to oversee the process.



Peru has massive opportunity to avoid emissions from deforestation
(11/10/2014) Nearly a billion tons of carbon in Peru's rainforests is at risk from logging, infrastructure projects, and oil and gas extraction, yet opportunities remain to conserve massive amounts of forest in indigenous territories, parks, and unprotected areas, finds a study published this week in Proceedings of the National Academy of Sciences (PNAS).



Can we stop runaway global warming? 'All we need is the will to change'
(11/03/2014) Twenty-six years after the founding of the IPCC, the Nobel Prize-winning group of scientists has released a new synthesis report that warns in its strongest tones yet that climate change must be dealt with. None of the findings are surprising—they have been released in earlier assessments throughout the year—but the terms in which they are written are the starkest yet.


Artists, musicians, writers protest government plans for massive coal plant in the Sundarbans
(10/28/2014) Over the weekend, Bangladeshi artists performed plays, sang songs, and recited poetry all in a bid to protect the Sundarbans—the world's biggest mangrove forest—from the threat of a massive coal plant. Construction is already under way on the hugely controversial Rampal coal plant, a 1,320 megawatt plant set just 14 kilometers from the edge of the Sundarbans.



Greenpeace sinks Lego's $116 million deal with Shell Oil over Arctic drilling
(10/09/2014) Lego has announced it will be severing its partnership with the oil giant, Shell, when the current contract expires after a clever campaign by environmental activist group, Greenpeace. Since 2011, Lego has been selling exclusive sets at Shell stations, but the companies' relationship actually goes back decades. In 1966, the Danish toy company first began selling Lego sets with Shell's brand stamped on them.



Coal mine has heavy impact in Indonesian Borneo
(09/26/2014) Baharuddin should be happy. The rambutan and durian trees flanking his home are heavy with fruit. Two hectares of chilies stretch before his house. The price of chili — a staple commodity in Indonesia — has been stable for six months. From his 2,000 plants he hopes to earn 40 million rupiah ($3,400), much of which he wants to invest in expanding his crop. That is, if his farm can survive the threats that have destroyed so many of his neighbor's.



Turning point for Peru's forests? Norway and Germany put muscle and money behind ambitious agreement
(09/24/2014) From the Andes to the Amazon, Peru houses some of the world's most spectacular forests. Proud and culturally-diverse indigenous tribes inhabit the interiors of the Peruvian Amazon, including some that have chosen little contact with the outside world. And even as scientists have identified tens-of-thousands of species that make their homes from the leaf litter to the canopy.


Climate coup: Rockefeller announces they are dropping fossil fuel investments
(09/22/2014) In 1870, John D. Rockefeller founded the Standard Oil Company. Rapidly becoming the world's largest oil refiner, Standard made Rockefeller a billionaire and one of the world's greatest philanthropists. 144 years later and John D. Rockefeller's descendants have announced they are stripping fossil fuels from the Rockefeller Brothers Fund, a private charity with around $860 million in assets.


Chinese now emit more carbon per capita than Europeans
(09/22/2014) Last year, the people of China emitted more carbon per person than those in the EU, according this year's Global Carbon Budget. The report, updated annually, also found that global emissions jumped 2.5 percent last year and are set to hit a record high of 40 billion tonnes this year. The findings highlight how little global society has done to stem emissions, despite numerous pledges and past global agreements.



Peru slashes environmental protections to attract more mining and fossil fuel investment
(07/23/2014) In an effort to kickstart investment in mining and fossil fuels, Peru has passed a controversial law that overturns many of its environmental protections and essentially defangs its Ministry of Environment. The new law has environmentalists not only concerned about its impact on the country but also that the measures will undermine progress at the up-coming UN Climate Summit in December.



Camera trap captures first ever video of rarely-seen bird in the Amazon...and much more
(06/17/2014) A camera trap program in Ecuador's embattled Yasuni National Program has struck gold, taking what researchers believe is the first ever film of a wild nocturnal curassow (Nothocrax urumutum). In addition, the program has captured video of other rarely-seen animals, including the short-eared dog and the giant armadillo.


Oil drilling causes widespread contamination in the Amazon rainforest
(06/13/2014) Decades of oil extraction in the Western Amazon has caused widespread pollution, raising questions about the impact of a new oil boom in the region, according to a team of Spanish researchers presenting at a conference in California.



What's an environmental journalist to do with so much good news?
(06/12/2014) As an environmental journalist covering stories from the great Arctic ice melt to the rhino poaching crisis in Africa, you'll forgive me if sometimes in the morning—before I turn my computer on—I have a sudden desire to spend a few extra minutes in bed or have a leisurely breakfast with my daughter or just sit in the back yard with a cup of tea and a good book.



Oil overthrow: Soco to suspend operations in Virunga National Park after sustained campaign by WWF
(06/11/2014) In a surprise announcement, British oil company Soco International has said it will suspend exploratory operations in Virunga National Park, home to half the world's Critically Endangered mountain gorillas as well as thousands of other species. The announcement follows several years of campaigning from conservation groups led by WWF.


EPA carbon proposal may be crucial step in addressing global climate change
(06/10/2014) The U.S. Environmental Protection Agency's (EPA) June 2nd regulation proposal hit all the expected chords. Following on the heels of a January regulation for new power plants, the Clean Power Plan focuses on all existing electric generation. By 2030, the plan aims to reduce 2005-level carbon dioxide emissions by 30 percent.



Oil company breaks agreement, builds big roads in Yasuni rainforest
(06/05/2014) When the Ecuadorian government approved permits for an oil company to drill deep in Yasuni National Park, it was on the condition that the company undertake a roadless design with helicopters doing most of the leg-work. However, a new report based on high-resolution satellite imagery has uncovered that the company, Petroamazonas, has flouted the agreement's conditions, building a massive access road.


After throwing out referendum, Ecuador approves oil drilling in Yasuni's embattled heart
(06/02/2014) By 2016, oil drilling will begin in what scientists believe is the most biodiverse place on the planet: remote Yasuni National Park. Late last month, Ecuador announced it had approved permits for oil drilling in Yasuni's Ishpingo-Tambococha-Tiputinin (ITT) block, an untouched swathe of primary rainforest covering around 100,000 hectares or about 10 percent of the park.



Upcoming EPA Proposal could put America back on track to lead on global warming
(05/27/2014) A regulation proposal on coal plants that the U.S. Environmental Protection Agency (EPA) will release in June could be great news for the climate change initiative. The EPA rolled out tough regulations on new constructions of electric generation facilities in January, but the nation's 1,500 existing power plants were left unaffected.


India, not China, has the world's worst urban air pollution
(05/12/2014) Breathing in urban India is hard: of the world's top twenty cities with the worst air, 13 of them are found in India, according to a new analysis by the World Health Organization (WHO). Despite the attention recently given to Chinese cities for atrocious air pollution, many of India's cities are actually worse when comparing annual averages of fine airborne particulates.



Stanford kicks coal out of its $18 billion endowment
(05/07/2014) The fossil fuel divestment campaign won a major victory today as Stanford University announced it would drop coal companies from its massive $18.7 billion endowment, the fourth largest of any American university. The action follows a petition by student group Fossil Free Stanford and five months of research by Stanford's Advisory Panel on Investment Responsibility and Licensing.


31 activists arrested attempting to stop Arctic oil from docking in Europe
(05/01/2014) Dutch police arrested 31 Greenpeace activists today, who were attempting to block the Russian oil tanker, Mikhail Ulyanov, from delivering the first shipment of offshore Arctic oil to the European market.


Ecuador will have referendum on fate of Yasuni after activists collect over 700,000 signatures
(04/16/2014) In what is a major victory for environmentalists, campaigners with United for Yasuni have collected 727,947 signatures triggering a national referendum on whether or not oil drilling should proceed in three blocs of Yasuni National Park in Ecuador.



Climate change solution? UN touts ambitious (but cheap) investment in renewable energy
(04/14/2014) The world is warming rapidly due to greenhouse gas emissions, threatening everything from our food supply to our ecosystems, but the solution may be surprisingly cheap, according to the third and final report from the Intergovernmental Panel on Climate Change (IPCC). The report recommends a rapid and aggressive switch from fossil fuel-based energy to renewables.


Featured video: celebrities speak out for Yasuni
(04/02/2014) A group of celebrities, including recent Academy Award winner Jared Leto, Law and Order's Benjamin Bratt, and Kill Bill's Daryl Hannah, have lent their voices to a new Public Service Announcement to raise signatures to protect Ecuador's Yasuni National Park from oil drilling.


The best of the worst: fossil-fuel extractors pave the way for the low-carbon revolution
(03/26/2014) At the end of last year, the world got some good news on the green business front concerning a very unlikely set of participants. A recent market review revealed that Exxon Mobil, Chevron, BP, ConocoPhillips, Royal Dutch Shell, Duke Energy, PG&E Corporation, American Electric Power Company, ConAgra Foods and Walmart, among others, are including shadow carbon prices in their forecasts.


Oil or rainforest: new website highlights the plight of Yasuni National Park
(03/20/2014) A new multimedia feature story by Brazilian environmental news group, ((o))eco, highlights the ongoing debate over Yasuni National Park in Ecuador, arguably the most biodiverse place on the planet.


Europe votes for an Arctic Sanctuary
(03/13/2014) Yesterday, the European Parliament passed a resolution supporting the creation of an Arctic Sanctuary covering the vast high Arctic around the North Pole, giving official status to an idea that has been pushed by activists for years. Still, the sanctuary has a long road to go before becoming a reality: as Arctic sea ice rapidly declines due to climate change, there has been rising interest from governments and industries to exploit the once inaccessible wilderness for fish and fossil fuels.


Norway's pension fund continues to invest in coal companies destroying Indonesia's forests
(03/06/2014) Norway's massive sovereign wealth fund is continuing to invest in coal companies that are destroying forests in Indonesia despite divesting from forestry and plantation companies with poor environmental track records, reports the Rainforest Foundation Norway.


Featured video: camera traps catch jaguars, anteaters, and a sloth eating clay in the Amazon rainforest
(02/13/2014) These are sights that have rarely been seen by human eyes: a stealthy jaguar, a bustling giant armadillo, and, most amazingly, a sloth slurping up clay from the ground. A new compilation of camera trap videos from Yasuni National Park in the Ecuadorean Amazon shows a staggering array of species, many cryptic and rare.


Gas company to drill in Manu National Park buffer zone, imperiling indigenous people
(02/04/2014) The Peruvian government has approved plans for gas company Pluspetrol to move deeper into a supposedly protected reserve for indigenous peoples and the buffer zone of the Manu National Park in the Amazon rainforest. The approval follows the government rescinding a highly critical report on the potential impacts of the operations by the Culture Ministry (MINCU), the resignation of the Culture Minister and other Ministry personnel, and repeated criticism from Peruvian and international civil society.


Total says it will not drill in any World Heritage Sites
(02/03/2014) One of the world's largest oil and gas companies, Total, has committed to leave the planet's UNESCO World Heritage Sites untouched, according to the United Nations. The UN says the French energy giant has sent written confirmation that it will not explore or extract fossil fuels from any of the world's over 200 natural World Heritage Sites.


Shell drops plans to drill in the Arctic for now
(01/30/2014) Facing plunging profits, Royal Dutch Shell has announced it will cut exploration and development funding by nearly $10 billion this year, including halting their long-suffering plans to drill in the Arctic ocean. Shell's new CEO, Ben van Beurden, made the announcement yesterday that controversial plans to drill off the Alaskan coast will be put on hold for another year.



A series of oil spills sully Caribbean paradise, coating mangroves and wildlife (photos)
(01/29/2014) On December 17th, officials first discovered a massive oil spill in the Caribbean-island nation of Trinidad and Tobago. Since then, a series of oil spills have been discovered, coating beaches, sullying mangrove forests, and very likely decimating wildlife in Trinidad's Gulf of Paria. The oil spills have been linked to the state-owned oil company, Petrotrin, which has claimed that sabotage is behind at least two of the spills. However Trinidad and Tobago's Environmental Management Authority has recently slapped the company with a $3.1 million fine by for the damage, while some politicians have called for an independent investigation into the slew of spills.


Carbon emissions rise 2 percent in U.S. due to increase in coal
(01/14/2014) Carbon dioxide emissions rose two percent in the U.S. last year, according to preliminary data from the Energy Information Administration. Emissions rose largely due to increased coal consumption, the first such rise in U.S. emissions since 2010. Still, the annual emissions remain well below the peak hit in 2007 when emissions hit 6 billion tons.


World first: Russia begins pumping oil from Arctic seabed
(12/23/2013) Oil has begun to be pumped from the Arctic seabed, according to Russian oil giant, Gazprom. The company announced on Friday that it has begun exploiting oil reserves at the offshore field of Prirazlomnoye. The project, which is several years behind schedule, is hugely controversial and made international headlines in September after Russian military arrested 28 Greenpeace activists protesting the operation along with a British journalist and Russian videographer.


Indigenous groups win right to pursue Chevron assets in Canada in Amazon pollution case
(12/19/2013) Indigenous plaintiffs in a long-running legal dispute against Chevron won the right to pursue the oil giant's assets in Canada as part of a $9.5 billion judgement by an Ecuadorean court over damages in the Amazon, reports Amazon Watch.



Reforestation can't offset massive fossil fuels emissions
(12/13/2013) With the Australian, Japanese, and Canadian governments making an about-face on carbon-emissions reduction targets during the Warsaw climate summit, some experts are warning that the global need for solutions offsetting CO2 emissions is passing a "red line." Land-based mitigation practices comprise one of the solutions on the table as a result of both the United Nations Framework Convention on Climate Change (UFCCC) and the Kyoto Protocol; however, a paper published in Nature Climate Change by an international team led by Brendan Mackey, has raised the looming question of whether or not land-based practices can actually improve CO2 levels as much as hoped.


Ecuador's government shuts down indigenous rights organization over oil battle
(12/10/2013) Last Wednesday, the government of Ecuador shutdown the indigenous rights NGO, Fundación Pachamama, in Quito over the group's opposition to oil drilling in indigenous areas. More than a dozen government officials showed up at Pachamama's office with a resolution by the Ministry of Environment that officially dissolved the organization, the first such moved by the government which in June passed an Executive Decree that tightened governmental oversight of the country's NGOs.












archives | news | XML / RSS feed | featured


XML / RSS / Syndication options

mongabay.com features more than 400 RSS feeds to meet your specific area of interest



MONGABAY.COM
Mongabay.com seeks to raise interest in and appreciation of wild lands and wildlife, while examining the impact of emerging trends in climate, technology, economics, and finance on conservation and development (more)

CONTENTS





WEEKLY NEWSLETTER


INTERACT



SUPPORT
Help support mongabay.com when you buy from Amazon.com


STORE

SHIRTS
HIGH RESOLUTION PHOTOS / PRINTS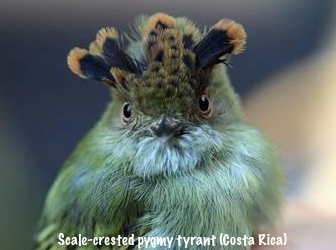 TOPICS
more