Forests
Background: Forests cover about 4 billion hectares (3 952 million hectares or about 40 million square kilometers) or 30.3 percent of the planet's land area. 10 countries hold about two-thirds the world's forest cover.

Each year about 13 million hectares of the world's forests are lost due to deforestation, 6 million of which are classified as primary or old growth forests. Forest regrowth and the establishment of plantations (2.8 million hectares per year) reduced net forest loss to around 7.3 million hectares per year from 2000 to 2005 -- an area the size of Panama and equivalent to 200 square kilometers per day, according to the U.N. Food and Agriculture Organization (FAO).


Articles
---
Small chocolate company takes big steps toward conservation and human development
(10/01/2014) Madécasse is not just another chocolate company selling their bars in high-end supermarkets across the United States and Europe. Their bean-to-bar business model is shaping the way small companies deal with the developing world while providing new reasons to conserve a biodiversity hotspot.



The largest biosphere reserve in Southeast Asia: Vietnam's success story or a conservation failure? PART I
(09/30/2014) In 2010, poachers shot and killed the last Javan rhino in Vietnam, wiping out an entire subspecies. The Sumatran rhino, the Malayan tapir and the civet otter, too, have disappeared from the country. Moreover, charismatic species like tigers, elephants, gibbons and the secretive saola discovered recently in Vietnam's forests are at risk of extinction in the coming decades as threats to wildlife continue unabated in the country.


Studying common birds could help save rare species in Vietnam
(09/30/2014) Studies in conservation biology often focus on rare, threatened species faced with impending extinction, but what about common animals of least concern? Could they too help conservationists fine-tune their approach? Doctoral researcher Laurel Yohe not only claims that they can, but demonstrates how in a new study. She and five other researchers compared ranges of five babblers with development across Vietnam.


Malaysian palm oil company destroys Borneo forests, despite buyer's zero deforestation commitment
(09/30/2014) Malaysian palm oil company Genting Plantations is continuing to destroy forests despite a high-profile pledge by one of its customers to eliminate deforestation from its supply chain, alleges a report published by Greenomics, an Indonesian environmental group.


Armed conflict decimates tigers, rhinos, and swamp deer in Indian park
(09/30/2014) The human cost of war is horrendous. However, while most attention is focused on the suffering caused to people—and rightly so—an understudied element is the impact on wildlife conservation. This is worrying given that many of the world's conflict zones are situated in biodiversity hotspots.



A weed by any other name: remnant shrubs and trees play vital role in regenerating forests
(09/29/2014) Tropical forest restoration projects are exciting research sites for scientists studying factors that affect ecosystem recovery. Here, scientists are trying to understand plant community succession, i.e. the process of recovery after cleared lands are abandoned and allowed to regrow naturally. One of the most important components of this recovery process is seed dispersal, since seeds from nearby forests allow a deforested habitat to become populated again by native plants and trees.



Climate change to boost farmland, diminish harvests, says new study
(09/29/2014) Climate change is likely to alter how we humans grow adequate amounts of food for a swelling global population. Assessing just how much and where those changes will occur has been difficult. But a new study takes aim at those very questions and could provide a guide for the debate over feeding the planet while also preserving biodiversity and the forests that filter out the carbon we produce.



Reintroduction program ups Mexico's scarlet macaw population by 34 percent in one year
(09/25/2014) While listed as Least Concern by the IUCN, the scarlet macaw has disappeared from almost all of its native range in Mexico, is very rare in most Central America countries, and is locally extinct in El Salvador. A new paper published this week finds a reintroduction program was hugely successful in its first year of operation, with a 92 percent survival rate for released birds.


Four countries pledge to restore 30 million hectares of degraded lands at UN Summit
(09/25/2014) In 2011, Germany and the International Union for the Conservation of Nature launched the Bonn Challenge, which pledged to restore 150 million hectares of degraded and deforested lands by 2020. Several countries have already made commitments—including the U.S.—but this week at the UN Climate Summit four more jumped on board.



Termites suffer in logged forests and palm oil plantations
(09/25/2014) Ants appear more resilient to forest degradation than termites. Scientists have long studied how birds, mammals, and amphibians respond to forest degradation, but what about the most abundant animals in the forest? Insects. A new study in Biodiversity and Conservation looks at how ants and termites reacted to forest changes in Malaysian Borneo.



Turning point for Peru's forests? Norway and Germany put muscle and money behind ambitious agreement
(09/24/2014) From the Andes to the Amazon, Peru houses some of the world's most spectacular forests. Proud and culturally-diverse indigenous tribes inhabit the interiors of the Peruvian Amazon, including some that have chosen little contact with the outside world. And even as scientists have identified tens-of-thousands of species that make their homes from the leaf litter to the canopy.



Scientists use genes, feces to study disappearing monkeys
(09/24/2014) Human pressures through tree clearing and poaching are reducing both forest and fauna in West Africa. In response to dwindling primate populations, scientists used genetics techniques to examine their makeup and outlook – demonstrating the usefulness of such methods in the study of animals that are becoming ever-fewer in number and ever-harder to find.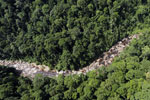 Leaders pledge to end deforestation by 2030
(09/24/2014) Dozens of companies, non-profit organizations, and governments pledged to work together to halve forest loss by 2020 and end it altogether by 2030. If implemented, the commitment could reduce annual carbon dioxide emissions by 4.5-8.8 billion tons annually, equivalent to removing a billion cars from the world's roads.



Cargill commits to zero deforestation across entire global supply chain: all commodities
(09/24/2014) Cargill, one of the world's largest agricultural companies, has extended its zero deforestation commitment for palm oil to all commodities it produces. The commitment, announced Tuesday at the United Nations Climate Summit in New York, is the most far-reaching zero deforestation policy ever established, covering Cargill's sprawling global empire of businesses, including palm oil, sugar, soy, cattle, and cocoa.



Norway to pay Liberia to stop deforestation
(09/23/2014) In one of the many major announcements that have come out of the UN Climate Summit in New York this week, Norway says it will pay Liberia to stop cutting down its forests. Norway's payment will come on the form of development aid for the war-torn, impoverished, and now Ebola-ridden West African nation.



Fragmented forests hurt some bat species, may benefit others
(09/23/2014) Development of roads and other structures disturb large, continuous patches of habitat for wildlife. This habitat fragmentation is one of the biggest contributors to species extinction, as the local ecology and species interactions are altered. A new study finds that leaf-nosed bat abundances in Mexico are closely linked to how sensitive each species is to habitat fragmentation.



Dissolving pulp: the threat to Indonesia's forests you've probably never heard of
(09/23/2014) If the term "dissolving pulp" evokes nothing for you, you're not alone. Not many people have heard of it, and the very term "dissolving pulp" is so generic it's hard to imagine it could be a threat to anything.



Feeding the planet while saving forests
(09/22/2014) Cattle ranching, palm oil production, soy cultivation, and other forms of commercial agriculture drive more than 70 percent of tropical deforestation worldwide, but a global transition could enable the world to produce more food, fuel and fiber without destroying more forests, argues a new report published by the Climate and Land Use Alliance (CLUA), a group of philanthropic organizations working to slow climate change.



Extinction island? Plans to log half an island could endanger over 40 species
(09/22/2014) Woodlark Island is a rare place on the planet today. This small island off the coast Papua New Guinea is still covered in rich tropical forest, an ecosystem shared for thousands of years between tribal peoples and a plethora of species, including at least 42 found no-where else. Yet, like many such wildernesses, Woodlark Island is now facing major changes: not the least of them is a plan to log half of the island.



Scientists rebut NYTimes op-ed 'To Save the Planet, Don't Plant Trees'
(09/22/2014) The following is a response from a group of scientists' -- including 6 members of the National Academy, 3 IPCC Lead Authors, and 1 IPCC Co-Chair -- to Dr. Nadine Unger's September 21, New York Times Op-Ed, "To Save the Planet, Don't Plant Trees"












archives | news | XML / RSS feed | featured


XML / RSS / Syndication options

mongabay.com features more than 400 RSS feeds to meet your specific area of interest



MONGABAY.COM
Mongabay.com seeks to raise interest in and appreciation of wild lands and wildlife, while examining the impact of emerging trends in climate, technology, economics, and finance on conservation and development (more)

CONTENTS





WEEKLY NEWSLETTER


INTERACT



SUPPORT
Help support mongabay.com when you buy from Amazon.com


STORE

SHIRTS
HIGH RESOLUTION PHOTOS / PRINTS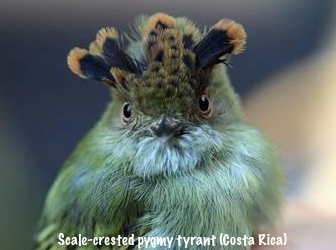 TOPICS
more