Forests
Background: Forests cover about 4 billion hectares (3 952 million hectares or about 40 million square kilometers) or 30.3 percent of the planet's land area. 10 countries hold about two-thirds the world's forest cover.

Each year about 13 million hectares of the world's forests are lost due to deforestation, 6 million of which are classified as primary or old growth forests. Forest regrowth and the establishment of plantations (2.8 million hectares per year) reduced net forest loss to around 7.3 million hectares per year from 2000 to 2005 -- an area the size of Panama and equivalent to 200 square kilometers per day, according to the U.N. Food and Agriculture Organization (FAO).


Articles
---
Dissolving pulp: the threat to Indonesia's forests you've probably never heard of
(09/23/2014) If the term "dissolving pulp" evokes nothing for you, you're not alone. Not many people have heard of it, and the very term "dissolving pulp" is so generic it's hard to imagine it could be a threat to anything.



Feeding the planet while saving forests
(09/22/2014) Cattle ranching, palm oil production, soy cultivation, and other forms of commercial agriculture drive more than 70 percent of tropical deforestation worldwide, but a global transition could enable the world to produce more food, fuel and fiber without destroying more forests, argues a new report published by the Climate and Land Use Alliance (CLUA), a group of philanthropic organizations working to slow climate change.



Extinction island? Plans to log half an island could endanger over 40 species
(09/22/2014) Woodlark Island is a rare place on the planet today. This small island off the coast Papua New Guinea is still covered in rich tropical forest, an ecosystem shared for thousands of years between tribal peoples and a plethora of species, including at least 42 found no-where else. Yet, like many such wildernesses, Woodlark Island is now facing major changes: not the least of them is a plan to log half of the island.



Scientists rebut NYTimes op-ed 'To Save the Planet, Don't Plant Trees'
(09/22/2014) The following is a response from a group of scientists' -- including 6 members of the National Academy, 3 IPCC Lead Authors, and 1 IPCC Co-Chair -- to Dr. Nadine Unger's September 21, New York Times Op-Ed, "To Save the Planet, Don't Plant Trees"



Palm oil giants announce deforestation moratorium -- effective immediately
(09/20/2014) Five of the world's largest palm oil producers have announced an immediate moratorium on palm oil sourced via clearance of potential high carbon stock forests. On Friday, Asian Agri, IOI Corporation Berhad, Kuala Lumpur Kepong (KLK) Berhad, Musim Mas Group and Sime Darby Plantation said they will suspend forest clearing until they have completed a year-along study that aims to establish a threshold for defining what constitutes high carbon stock (HCS) forest.



After 12 years, Indonesia finally ratifies transboundary haze agreement
(09/19/2014) Indonesia ended 12 years of stalling this week, becoming the last ASEAN nation to ratify an agreement on transboundary haze. As smoke from more than 1,200 fires in Sumatra and Kalimantan pushed air pollution in neighboring Singapore to 'unhealthy' levels, the Indonesian House of Representatives ratified the 2002 ASEAN Agreement on Transboundary Haze Pollution (AATHP).



Legislation protecting Indonesia's indigenous communities is not good enough, says advocacy group
(09/18/2014) Approaching final legalization, an advocacy group for Indonesia's indigenous communities has asked to postpone passing a bill granting protections to indigenous people, stating some demands still need to be addressed.



The cheap option on climate change: recognize indigenous rights to forests
(09/18/2014) Since 2008, governments have invested $1.64 billion in funds to kick-start REDD+, or Reducing Emissions from Deforestation and Degradation, the global effort to conserve the world's forests in order to better mitigate climate change. However, a new report by the Rights and Resources Initiative (RRI) finds that same amount of money could have secured the legal rights of indigenous and local people to 450 million hectares of forest, an area 40 percent larger than India.


'The green Amazon is red with indigenous blood': authorities pull bodies from river that may have belonged to slain leaders
(09/17/2014) Peruvian authorities have pulled more human remains from a remote river in the Amazon, which may belong to one of the four murdered Ashaninka natives killed on September 1st. It is believed the four Ashaninka men, including renowned leader Edwin Chota Valera, were assassinated for speaking up against illegal logging on their traditional lands.


Plantation companies agree to process to define zero deforestation commitments
(09/17/2014) A group of palm oil and timber companies that have pledged to eliminate deforestation from their supply chains have agreed to establish a standard for determining what constitutes forest in terms of carbon storage.


Activists urge outgoing Indonesian president to protect key forest area before he steps down
(09/17/2014) Activists have launched an urgent appeal calling upon outgoing Indonesian President Susilo Bambang Yudhoyono to step up protection of the only ecosystem that houses Sumatran orangutans, rhinos, elephants and tigers.



From 'production' forests to protected forests, groups work to save Sumatran orangutan habitat. But will it be enough?
(09/16/2014) The orangutan is native exclusively to the islands of Borneo and Sumatra — two regions that have seen the brunt of Indonesia's recent forest destruction due primarily to logging and plantation development. Although there are anywhere from 45,000 to 69,000 Bornean orangutans remaining in the wild, the Sumatran species numbers only about 7,300 according to a 2004 survey, and is dwindling further every year.



Bizarre lizard newest victim of reptile pet trade
(09/15/2014) If you've never heard of the earless monitor lizard, you're not alone: this cryptic lizard has long-escaped the attention of the larger public. But over the past couple years its bizarre appearance has been splashed across social media sites for reptile collectors. While this decidedly-quirky attention may seem benign, it could actually threaten the species' existence.



As Bolivia plans dramatic agro-expansion, forests may pay the price (PART II)
(09/12/2014) In an August 14 announcement, Bolivian Vice President, Alvaro Garcia Linera, laid out an ambitious plan to increase the country's cropland by 250 percent, and triple its agricultural output. The proposal is touted as way to increase both food and economic security for the inland South American country, but what will it mean for its forests?


Palm oil company continues to operate illegal plantation despite court ruling
(09/12/2014) A palm oil company in Central Kalimantan continues to operate business as usual, despite a Supreme Court ruling confirming it has no legal permit to do so. Since 2009, PT Hati Prima Agro (HPA), a subsidiary of palm oil giant Bumitama Gunajaya Agro Group (BGA), has cleared over 7,000 ha of land in Central Kalimantan, even though their permits were revoked by the Ministry of Forestry in 2008.


FSC passes motion for greater protection of primary forests
(09/12/2014) The Forest Stewardship Council (FSC) has passed a motion to increase protection of old-growth forests.



WCS-led raids lead to six arrests near Mozambique's largest reserve
(09/12/2014) A joint force of the Wildlife Conservation Society (WCS) and government authorities are in the midst of carrying out a series of raids against poachers in Mozambique aimed at halting the illegal killing of elephants in Niassa National Reserve, the country's largest protected area. Six men, thought to be responsible for killing 39 elephants in 2014, were arrested in an early morning bust in the town of Marrupa, just south of the park.


Brazil confirms last year's rise in Amazon deforestation
(09/12/2014) Brazil's National Space Agency INPE has officially confirmed last year's rise in Amazon deforestation.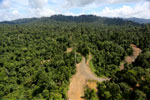 FSC meeting weighs old-growth forest protection, smallholder participation
(09/11/2014) The Forest Stewardship Council (FSC), a body that sets social and environmental certification criteria for forestry products, is weighing measures that could step up protection for old-growth forests and make it easier for indigenous people and traditional forest communities to qualify for certification. The measures are set for a vote this week at the body's General Assembly, which is held every three years to establish and revise criteria that underpin the standard.



Bolivian vice president proposes unprecedented agricultural expansion (PART 1)
(09/10/2014) On August 14, the Bolivian Vice President, Alvaro Garcia Linera, made a startling announcement: by 2025, Bolivia was going to make two striking developments - first, it would expand all cultivated land to 2.5 times its present area, and second, it would triple food production from 15 to 45 million tons.












archives | news | XML / RSS feed | featured


XML / RSS / Syndication options

mongabay.com features more than 400 RSS feeds to meet your specific area of interest



MONGABAY.COM
Mongabay.com seeks to raise interest in and appreciation of wild lands and wildlife, while examining the impact of emerging trends in climate, technology, economics, and finance on conservation and development (more)

CONTENTS





WEEKLY NEWSLETTER


INTERACT



SUPPORT
Help support mongabay.com when you buy from Amazon.com


STORE

SHIRTS
HIGH RESOLUTION PHOTOS / PRINTS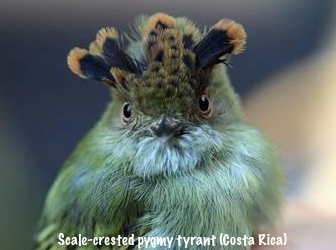 TOPICS
more