Forests
Background: Forests cover about 4 billion hectares (3 952 million hectares or about 40 million square kilometers) or 30.3 percent of the planet's land area. 10 countries hold about two-thirds the world's forest cover.

Each year about 13 million hectares of the world's forests are lost due to deforestation, 6 million of which are classified as primary or old growth forests. Forest regrowth and the establishment of plantations (2.8 million hectares per year) reduced net forest loss to around 7.3 million hectares per year from 2000 to 2005 -- an area the size of Panama and equivalent to 200 square kilometers per day, according to the U.N. Food and Agriculture Organization (FAO).


Articles
---



Weak sustainability policy presents financial risk for Malaysian palm oil giant, says report
(02/27/2015) Malaysian palm oil producer Kuala Lumpur Kepong's failure to adopt a robust zero deforestation policy puts its financial performance at risk, asserts a new analysis published by Chain Reaction Research, a project involving several environmental consultancies.



Biofuels are bad news for forests, climate, food security, says report
(02/27/2015) A new report from the World Resources Institute finds that dedicating land to the production of biofuels, a form of renewable energy made from plants, may undermine efforts to achieve a sustainable food future, combat climate change, and protect forests.



Reports slam Malaysian timber companies, urge reforms in forest management
(02/27/2015) Two international NGOs have called out Malaysia in recent months over the country's widespread illegal logging. Malaysia has been accused of not doing enough to protect its diminishing forests and thwart the illicit timber trade, particularly in Sarawak, the site of the country's worst deforestation. Lax oversight, endemic corruption and limited transparency have allowed for Malaysia's forests to be plundered by both the government and the private sector.



Researchers propose improvements for Peru's protected areas
(02/26/2015) In a study published recently in PLOS ONE, researchers examined Peru's network of protected areas. They found that many of these don't exist in the areas most important for preserving the country's biodiversity and addressing its threats, and suggest alternatives to make the system more effective.



Jokowi's environmental commitments in Indonesia
(02/26/2015) Last fall Indonesia elected its first president with no ties to the established political order or the military. Joko Widodo's election was widely heralded by reformers who hoped the politician's capable management in his stints as mayor of the town of Solo and metropolis of Jakarta could transform Indonesia's chronically underperforming bureaucracy, potentially ushering in a new era of improved human rights, better environmental stewardship, reduced corruption, and healthier economic growth.



One of Brazil's rarest primates still holds out in single patch of rainforest
(02/26/2015) For many years, particularly after renowned naturalist Philip Hershkovitz of the Field Museum in Chicago published his valuable taxonomy of Neotropical Primates, Saimiri vanzolinii was considered to be a mere subspecies of the larger Bolivian squirrel monkey (Saimiri boliviensis). Today, it has the distinction of being one of the most range-restricted primates in all of the Neotropics.



Photos: Amur leopard population hits at least 65
(02/26/2015) Most of the world's big predators are in decline, but there are some happy stories out there. This week, WWF announced that the Amur leopard population has grown to a total of 65-69 cats. This represents a more than doubling of the population in eight years. Still, the Critically Endangered subspecies remains perilously close to extinction.



Reports blame illegal logging for felling Sarawak forest
(02/25/2015) A recent report by the international affairs think tank Chatham House has highlighted Malaysia's lack of progress in dealing with illegal logging, blaming corruption and a lack of transparency on the country's sluggish approach to environmental policy reform.


Brazil arrests 'Amazon's biggest destroyer'
(02/25/2015) Authorities in Brazil have arrested a man they claim to be the single biggest deforester in the Amazon, according to a statement issued by IBAMA, Brazil's environmental protection agency.


Cambodia deports activist leader...then suspends controversial dam
(02/25/2015) On Monday, Cambodia deported well-known environmental activist, Alex Gonzalez-Davidson, back to his native Spain. Co-founder of the Cambodian NGO, Mother Nature, Gonzalez-Davidson played a vital role in blocking efforts to build the Cheay Areng Dam. But a day after deporting the activist, Cambodia's Prime Minister, Hun Sen, said the country would postpone the dam until 2018.



Rainforest loss increased in the 2000s, concludes new analysis
(02/25/2015) Loss of tropical forests accelerated roughly 60 percent during the 2000s, argues a paper published in the journal Geophysical Research Letters. The findings contradict previous research suggesting that deforestation slowed since the 1990s. The study is based on a map of 1990 forest cover developed last year by Do-Hyung Kim and colleagues from the University of Maryland. The map, which includes 34 countries that contain 80 percent of the world's tropical forests, enabled the researchers to establish a consistent baseline for tracking forest cover change across regions and countries over time.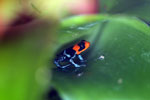 Study finds Peru's protected areas aren't where they should be
(02/25/2015) Many of the world's protected areas may not be located in the areas that need them the most, according to a recently published study in the journal PLoS ONE. The study examined the effectiveness of Peru's existing protected area system in holistically preserving the biodiversity in this megadiverse country, finding it inadequately protecting many of the country's species.



Partnering for conservation benefits Tacana people, Bolivian park
(02/25/2015) Kneeling in a small clearing amid tropical trees, Baldemar Mazaro skillfully arranges a circle of sticks and a noose of cord in the community of San Miguel de Bala. He hands a branch to a tourist and asks her to prod the sticks as if the branch were the nose of an animal snuffling around, looking for food.



$7 million could save lemurs from extinction
(02/25/2015) Last year, scientists released an emergency three-year plan that they argued could, quite literally, save the world's lemurs from mass extinction. Costing just $7.6 million, the plan focused on setting up better protections in 30 lemur hotspots. However, there was one sticking point: donating to small programs in one of the world's poorest countries was not exactly user friendly.



Cunning carnivorous plants catch more prey by letting some go
(02/25/2015) Pitcher plants (Nepenthes species) have long captivated our fascination. Typically growing in acidic and nutrient-poor soils, they have developed the ability to eat insects and other small prey to supplement their diets. Nepenthes grow modified leaf structures which form a saucer cup with a slippery rim lined with visual or edible bait. When an insect approaches to investigate the reward, they slip off the rim and into the cup which is usually filled with a viscoelastic fluid. Unable to escape, the prey is slowly digested and absorbed by the plant.


Santander Bank cuts off APRIL due to deforestation
(02/24/2015) Banking giant Santander says it will not extend further financing to Asia Pacific Resources International Limited (APRIL) due to evidence that the Singapore-based pulp and paper company is continuing to destroy rainforests in Indonesia. The move comes after Greenpeace launched a global campaign against the bank.



Critically endangered bird gets new addition to its reserve
(02/24/2015) An unassuming brown bird, tiny both in body and population size, hovers on the edge of extinction as its habitat is cleared for agriculture and its nests are parasitized. In response, conservation organizations created a reserve expressly for the species' preservation in the late 1990s; now that reserve is being expanded to try to push one of the world's most endangered bird species farther back from the precipice.



Locals lead scientists to new population of near-extinct reptile
(02/24/2015) By the early Twentieth Century, the world had pretty much given up on the Arakan forest turtle, named after the hills where it was found in 1875 in western Myanmar. Now, this Lazarus reptile —which has been dubbed one of the 25 most threatened turtles on the planet —has more good news: researchers have documented an entirely new population where no one


Sting operation nets tiger poachers
(02/24/2015) A sting operation by Indonesian officials snared a group of tiger hunters operating in Karinci Seblat National Park in Jambi Province, Sumatra. After an extended investigation, undercover officers caught three local residents as they attempted to sell a tiger skin and bones in the village of Karang Mendapo, in Sarolangun Regency.



New Guinea rainforest being leveled for palm oil, revealing gaps in zero deforestation pacts
(02/23/2015) An Indonesian palm oil firm is destroying rainforests in New Guinea despite high profile zero deforestation pledges from its customers, finds research by Greenomics-Indonesia. Landsat imagery acquired and analyzed by Greenomics shows that Austindo Nusantara Jaya Agri (ANJ) is clearing high carbon stock forests in the southern part of West Papua's Bird's Head Peninsula in Indonesian New Guinea.












archives | news | XML / RSS feed | featured


XML / RSS / Syndication options

mongabay.com features more than 400 RSS feeds to meet your specific area of interest



MONGABAY.COM
Mongabay.com seeks to raise interest in and appreciation of wild lands and wildlife, while examining the impact of emerging trends in climate, technology, economics, and finance on conservation and development (more)

CONTENTS





WEEKLY NEWSLETTER


INTERACT



SUPPORT
Help support mongabay.com when you buy from Amazon.com


STORE

SHIRTS
HIGH RESOLUTION PHOTOS / PRINTS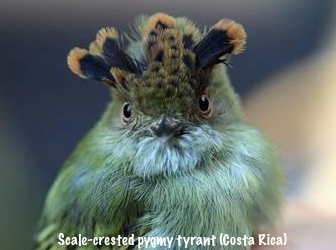 TOPICS
more