Forests
Background: Forests cover about 4 billion hectares (3 952 million hectares or about 40 million square kilometers) or 30.3 percent of the planet's land area. 10 countries hold about two-thirds the world's forest cover.

Each year about 13 million hectares of the world's forests are lost due to deforestation, 6 million of which are classified as primary or old growth forests. Forest regrowth and the establishment of plantations (2.8 million hectares per year) reduced net forest loss to around 7.3 million hectares per year from 2000 to 2005 -- an area the size of Panama and equivalent to 200 square kilometers per day, according to the U.N. Food and Agriculture Organization (FAO).


Articles
---
True stewards: new report says local communities key to saving forests, curbing global warming
(07/24/2014) Deforestation is compromising forests around the world, destroying vital habitat and causing greenhouse gases emissions that are contributing to global warming. A new report released today finds a possible solution: protecting forests by empowering the local communities that live within them.



Desperate measures: researchers say radical approaches needed to beat extinctions
(07/24/2014) Today, in the midst of what has been termed the "Sixth Great Extinction" by many in the scientific community, humans are contributing to dizzying rates of species loss and ecosystem changes. A new analysis suggests the time may have come to start widely applying intensive, controversial methods currently used only as "last resort" strategies to save the word's most imperiled species.



Next big idea in forest conservation: Reconnecting faith and forests
(07/24/2014) 'In Africa, you can come across Kaya forests of coastal Kenya, customary forests in Uganda, sacred forest groves in Benin, dragon forests in The Gambia or church forests in Ethiopia...You can also come across similar forest patches in South and Southeast Asia including numerous sacred groves in India well-known for their role in conservation of biological diversity,' Dr. Shonil Bhagwat told mongabay.com.


Targeted enforcement saved a Massachusetts-worth of Amazon rainforest in 3 years
(07/24/2014) Targeted law enforcement efforts via Brazil's green municipalities programs were responsible for reducing deforestation by 10,653 square kilometers — an area the size of Massachusetts — between 2009 and 2011, argues a paper published in the journal Land Use Policy.



Rebuilding Kissama: war-torn Angola's only national park affected by deforestation, but refaunation gives hope
(07/24/2014) The story of Kissama National Park is one of perseverance, vision and disaster in waiting. The only functional national park in Angola, a country wracked by war for decades, Kissama (also called Quiçama) lost much of its wildlife, with that which is left still impacted by poaching and deforestation. However, a project is attempting to bring the park back to life.



Peru slashes environmental protections to attract more mining and fossil fuel investment
(07/23/2014) In an effort to kickstart investment in mining and fossil fuels, Peru has passed a controversial law that overturns many of its environmental protections and essentially defangs its Ministry of Environment. The new law has environmentalists not only concerned about its impact on the country but also that the measures will undermine progress at the up-coming UN Climate Summit in December.


Phone-based logging alert system eyes expanding to the Amazon
(07/23/2014) After exceeding an ambitious fundraising target to launch a near-real time forest monitoring system in the Congo Basin, a San-Francisco based start-up is now eyeing expansion in the Amazon where it hopes to help an indigenous rainforest tribe fight illegal logging.


NASA: Sumatra fires in the rise
(07/22/2014) The number of fires burning in Sumatra's Riau Province doubled on Sunday, raising concerns that dry conditions could unleash an especially severe haze this dry season in Indonesia.



'A high price to pay': new Indonesian peatland regulation may do more harm than good
(07/22/2014) The Government Regulation on Peatland Ecosystem Protection and Management, initially drafted by the Ministry of Forestry in 2013, is getting mixed acceptance from civil society. On one hand, the regulation would offer more protection to the country's vast peatland areas. However, on the other, some NGOs have slammed the draft as a potential source of new conflicts for local people.



Rare bird paradise protected in war-torn Colombian mountain range (photos)
(07/22/2014) A coalition of conservation groups have established a new protected area in one of Latin America's most neglected ecosystems: the Colombian-side of the Serranía de Perijá mountain range. Following decades of bloody conflict and rampant deforestation, experts say only five percent of rainforest is left on the Colombian side of this embattled mountain range.



Setting the stage: theater troupe revives tradition to promote conservation in DRC
(07/22/2014) Two years ago, environmental artist Roger Peet set off to the Democratic Republic of Congo to support the new Lomami National Park with bandanas that he designed. This time, Peet is back in Congo to carry out a conservation theater project in remote villages near the proposed Lomami National Park.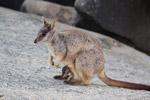 Scientists blast Australian government's moves to dismantle environmental protections
(07/22/2014) On Tuesday a prominent group of conservation scientists condemned the Australian government's recent moves to eliminate protections for native ecosystems, cut research funding, backtrack on commitments to reduce greenhouse gas emissions, and step up persecution of individuals and organizations that speak out for the environment.



Roads through the rainforest: an overview of South America's 'arc of deforestation'
(07/21/2014) When a new road centipedes its way across a landscape, the best of intentions may be laid with the pavement. But roads, by their very nature, are indiscriminate pathways, granting access for travel and trade along with deforestation and other forms of environmental degradation. And as the impacts of roads on forest ecosystems become clear, governments and planning agencies reach a moral crossroads.



Surprising habitat: camera traps reveal high mammal diversity in forest patches within oil palm plantations
(07/21/2014) After more than four and a half years of camera trap footage, the results are encouraging: 36 mammal species, of which more than half are legally protected, are prospering in this most surprising of spots: an oil palm plantation in the province of East Kalimantan in Indonesian Borneo.



Is there hope for bonobos? Researchers, NGOs, gov't officials, local communities band together to save iconic ape (Part III)
(07/18/2014) Sankuru Nature Reserve was established in 2007 primarily for bonobo protection. The largest continuous protected great ape habitat in the world, Sankuru is still losing large swaths of forests to burning and other activities, primarily along roads that transect the center of the reserve. However, hope exists, both from human efforts – and from the apes themselves.



Poaching, fires, farming pervade: protecting bonobos 'an enormous challenge' (Part II)
(07/17/2014) Sankuru Nature Reserve in the DRC was established in 2007 to safeguard the 29,000 to 50,000 bonobos that remain in existence. However, while touted as the largest swath of protected continuous great ape habitat in the world, the reserve is still losing thousands of hectares of forest every year. Burning, bushmeat hunting, and agricultural expansion are taking a large toll on the endangered great ape.



Surrounded by deforestation, critically endangered gorillas hang on by a thread
(07/17/2014) The mountain forests at the Nigeria-Cameroon border are home to one of the rarest and most threatened subspecies of African apes – the Cross River gorilla (Gorilla gorilla diehli). Today, fewer than 300 individuals survive in the wild. These occur in 14 small, fragmented populations spread over a 12,000-square kilometer (4,633-square mile) landscape, characterized by rugged, hilly terrain and a matrix of farmlands, villages, and forests.



30% of Borneo's rainforests destroyed since 1973
(07/16/2014) More than 30 percent of Borneo's rainforests have been destroyed over the past forty years due to fires, industrial logging, and the spread of plantations, finds a new study that provides the most comprehensive analysis of the island's forest cover to date. The research, published in the open-access journal PLOS ONE, shows that just over a quarter of Borneo's lowland forests remain intact.



Will the last ape found be the first to go? Bonobos' biggest refuge under threat (Part I)
(07/16/2014) Bonobos have been declining sharply over the past few decades. In response, several non-profit organizations teamed up with governmental agencies in the DRC to create Sankuru Nature Reserve, a massive protected area in the midst of bonobo habitat. However, the reserve is not safe from deforestation, and has lost more than one percent of its forest cover in less than a decade.



On track to 'go beyond the critical point': Sri Lanka still losing forests at rapid clip
(07/15/2014) During the latter half of Sri Lanka's civl war, between 1990 and 2005, Sri Lanka suffered one of the highest rates of deforestation in the world, losing about 35 percent of its old growth forest and almost 18 percent of its total forest cover. The conflict ended in 2009, and while deforestation has slowed somewhat, Sri Lanka is still losing forest cover at a fast pace.












archives | news | XML / RSS feed | featured


XML / RSS / Syndication options

mongabay.com features more than 400 RSS feeds to meet your specific area of interest



MONGABAY.COM
Mongabay.com seeks to raise interest in and appreciation of wild lands and wildlife, while examining the impact of emerging trends in climate, technology, economics, and finance on conservation and development (more)

CONTENTS





WEEKLY NEWSLETTER


INTERACT



SUPPORT
Help support mongabay.com when you buy from Amazon.com


STORE

SHIRTS
HIGH RESOLUTION PHOTOS / PRINTS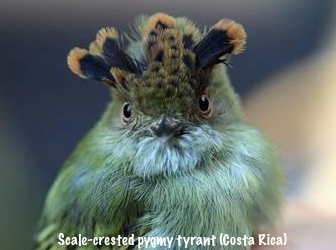 TOPICS
more