Forests
Background: Forests cover about 4 billion hectares (3 952 million hectares or about 40 million square kilometers) or 30.3 percent of the planet's land area. 10 countries hold about two-thirds the world's forest cover.

Each year about 13 million hectares of the world's forests are lost due to deforestation, 6 million of which are classified as primary or old growth forests. Forest regrowth and the establishment of plantations (2.8 million hectares per year) reduced net forest loss to around 7.3 million hectares per year from 2000 to 2005 -- an area the size of Panama and equivalent to 200 square kilometers per day, according to the U.N. Food and Agriculture Organization (FAO).


Articles
---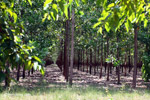 When is a forest a forest? How definitions affect monitoring
(01/29/2015) What exactly is a forest? With forest definitions differing from country to country, and primary forests, secondary forests, and even tree plantations all perceived collectively as "tree cover" by satellite data, how does one accurately keep tabs on land changes?


Videos: new film series highlights bringing Gorongosa back to life
(01/29/2015) Tracking lions, photographing bats, collecting insects, bringing elephants home: it's all part of a day's work in Gorongosa National Park. This vast wilderness in Mozambique was ravaged by civil war. However, a unique and ambitious 20-year-effort spearheaded by Greg Carr through the Gorongosa Restoration Project is working to restore this rich and little-studied African wilderness.



Sumatran community takes charge to protect its forest, attracts REDD+ attention
(01/29/2015) Television inspired Syafrizal to act. As he watched report after report of land conflicts exploding in Sumatra and Kalimantan, he realized nobody was safe, and his village might be next.



Community tourism fills niche around Tambopata National Reserve
(01/29/2015) When Víctor Zambrano retired from the military and returned to his family's old homestead outside the fast-growing jungle town of Puerto Maldonado in Peru, he got an unpleasant surprise. Strangers had moved in and cleared the trees to raise cattle. As Zambrano tells it, he ran up the Peruvian flag, chased the invaders off, and set to work planting 19,000 native tree seedlings.



Radical transparency: tracking deforestation through satellite imagery
(01/28/2015) Floating softly through the vacuum of space, the Landsat 7 satellite has faithfully provided imaging of the entirety of earth's surface, every 16 days, since 1999. Now a series of technological developments has made this silent spectator a dominant force in tracking forests worldwide.



Monarch butterfly population rises a little, but still perilously low
(01/28/2015) The world's migrating monarch butterfly population has bounced back slightly from its record low last year, but the new numbers are still the second smallest on record. According to WWF-Mexico and the Mexican government, butterflies covered 2.79 acres (1.13 hectares) in nine colonies this year in the Mexican forests where the insects overwinter.



China tries out logging ban in northeastern province
(01/28/2015) China's Heilongjiang province, which borders Russia to its north and east, contains 18.5 million hectares of state forest - more natural forest than any other province in the country. However, since the mid-twentieth century, Heilongjiang has had over 600 million cubic meters of timber extracted from its woodlands. Now, China is trying out a complete ban on commercial logging in the province's state-owned forests.



China's recent forest tenure reforms threaten panda habitat
(01/27/2015) Since the 1950s, plantations and second-growth forests in China have been locally managed by village communities as collective forests, which today account for 58 percent of China's forestland. Many of these collective forests lie within mountainous rural areas, some of which are also home to the 1,600 or so wild giant pandas (Ailuropoda melanoleuca) that survive today.



Deforestation may be ramping up in Papua, West Papua
(01/27/2015) Despite being covered in commodity concessions and becoming a focal point for the Indonesian government's palm oil development in the country's eastern half, the provinces of Papua and West Papua have, rather mysteriously, recorded very low deforestation rates compared to the rest of the archipelago. However, emerging data, reports, and photos suggest the region's forest loss may be escalating.


Scientists call on Obama to stop logging in old growth forests
(01/27/2015) Seven conservation societies have joined a campaign to push the Obama administration to end old-growth forest logging in Alaska's Tongass National Forest.


Rogue cop missing from jail
(01/27/2015) An Indonesian police official busted for illegal logging in West Papua has been missing from jail for nearly a year after being granted permission to seek medication treatment, reports the The Jakarta Post.



Financial pledges for REDD+ slow to be disbursed, finds report
(01/27/2015) Only a small fraction of the $7.3 billion pledged under the Reducing Emissions from Deforestation and Degradation (REDD+) program has actually been disbursed, find a new report that tracked REDD+ finance in seven countries. The report, published by Forest Trends, analyzed REDD+ financial flows between 2009 and 2012 in Brazil, Colombia, Ecuador, Ghana, Liberia, Tanzania and Vietnam


Company run Sarawak governor has amassed $1.4B in state infrastructure contracts
(01/27/2015) Cahya Mata Sarawak, a publicly-listed infrastructure company run by relatives of Sarawak's former chief minister and current governor, has received over $1.4 billion in state contracts over the past 20 years, alleges an investigative report released by the Bruno Manser Fund.


155 Chinese nationals arrested for illegal logging in Myanmar
(01/27/2015) 155 Chinese citizens have been arrested in Myanmar for illegal logging, reports Agence France-Presse.



Brazil's soy moratorium dramatically reduced Amazon deforestation
(01/23/2015) The moratorium on forest conversion established by Brazilian soy giants in 2006 dramatically reduce deforestation for soy expansion in the Amazon, and have been more effective in cutting forest destruction than the government's land use policy in the region, finds a study published today in the journal Science.



Sumatran community grows crops, aids conservation through 'village forests'
(01/23/2015) The rolling green hills covered in rice paddies and coffee plantations give Semende in the Muara Enim regency of South Sumatra a welcome and hospitable feeling. However, behind the peaceful pastoral veil, is a history of rampant forest encroachment and land conflict in the Barisan mountains.



Half of Borneo's mammals could lose a third of their habitat by 2080
(01/22/2015) Borneo consistently makes the list of the world's "biodiversity hotspots" – areas full of a wide variety of forms of life found nowhere else, but which are also under threat. To better understand the hazards, a study published today in the journal Current Biology examines the effects of climate change and deforestation in the coming decades on mammals living on the island.



Endangered chimp habitat under threat from climate change
(01/22/2015) Climate change could make life more difficult for the world's rarest chimp subspecies, the Nigerian-Cameroon chimpanzee, reported a team of scientists in the journal BMC Evolutionary Biology earlier this week.



Indigenous territories play dual role as homelands and protected areas
(01/22/2015) Indigenous communities claim—and scientific evidence increasingly shows—that indigenous forested territories are as well protected as, or better protected than, government-designated parks. In areas under pressure from roads or development projects, deforestation rates are sometimes even lower in indigenous territories than in official protected areas.



Palm oil giant launches online platform to support zero deforestation push
(01/22/2015) Wilmar, the world's largest palm oil company, has unveiled a tool it says will help eliminate deforestation from its global supply chain. The tool is an online dashboard that maps the company's supply chain, including the names of locations of its refineries and supplier mills.












archives | news | XML / RSS feed | featured


XML / RSS / Syndication options

mongabay.com features more than 400 RSS feeds to meet your specific area of interest



MONGABAY.COM
Mongabay.com seeks to raise interest in and appreciation of wild lands and wildlife, while examining the impact of emerging trends in climate, technology, economics, and finance on conservation and development (more)

CONTENTS





WEEKLY NEWSLETTER


INTERACT



SUPPORT
Help support mongabay.com when you buy from Amazon.com


STORE

SHIRTS
HIGH RESOLUTION PHOTOS / PRINTS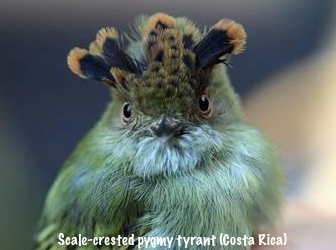 TOPICS
more