Forests
Background: Forests cover about 4 billion hectares (3 952 million hectares or about 40 million square kilometers) or 30.3 percent of the planet's land area. 10 countries hold about two-thirds the world's forest cover.

Each year about 13 million hectares of the world's forests are lost due to deforestation, 6 million of which are classified as primary or old growth forests. Forest regrowth and the establishment of plantations (2.8 million hectares per year) reduced net forest loss to around 7.3 million hectares per year from 2000 to 2005 -- an area the size of Panama and equivalent to 200 square kilometers per day, according to the U.N. Food and Agriculture Organization (FAO).


Articles
---
Big reserve expansion gives tigers a boost in India
(06/29/2015) A hundred years ago, there were thirteen times as many tigers in the world as there are today, ranging from Turkey across the Eurasian continent to the eastern coast of Russia. The 13 countries that contain the world's last tigers today - a mere, 2,500 mature individuals - are challenged with increasing protected tiger habitat to prevent crowding and inbreeding, while facing extreme funding and space constraints. One state in India, however, has found a cost-effective way to give tigers more room.



Corporations rush to make zero-deforestation commitments, but is it working?
(06/29/2015) Every year, more companies pledge to stop using ingredients whose production cause tropical deforestation. Retailers and brands making voluntary commitments – mostly involving palm oil – include Johnson & Johnson, Unilever, Colgate and Wilmar, the world's largest palm oil trader. Among 2014 joiners were Cargill, Krispy Kreme, Dunkin's Donuts and Baskin' Robbins, with 2015 bringing the addition of McDonald's, Archer Daniels Midland and Yum! Brands (owner of Pizza Hut, KFC, and Taco Bell).



Chinese turtle heist sends rare Philippine species to brink of extinction, international rescue underway
(06/29/2015) On Friday, June 19, Philippine authorities raided a warehouse on the island of Palawan and confiscated more than 4,000 live, illegally harvested rare turtles, only days before they were to be shipped to foreign food and pet markets. The massive haul included over 3,800 critically endangered Philippine forest turtles – animals in very poor health and showing signs of severe neglect from long captivity.



Illegal forest clearing spotted in Aceh's biggest peat swamp
(06/26/2015) Encroachers have been clearing forest at three locations in Aceh's biggest peat swamp since February, the Rawa Singkil Wildlife Reserve, analysis of Landsat satellite imagery by environmental group Greenomics-Indonesia shows. The area is home to the densest population of critically endangered Sumatran orangutans in the Leuser Ecosystem.



Do we need to move 'beyond certification' to save forests?
(06/25/2015) Over the past two years dozens of companies have established 'zero-deforestation' or 'deforestation-free' policies for the commodities they source, trade, and produce. The pace of adoption has been staggeringly fast for a business that have been historically slow-moving relative to other industries. Some sectors, like the Indonesian palm oil industry and the Brazilian soy industry, even appear to be nearing a critical mass where the majority of international buyers and traders are now bound by such agreements.



Status change to come for Indonesia's partial logging moratorium?
(06/25/2015) Indonesia's Environment and Forestry Ministry might upgrade the partial logging moratorium from a presidential instruction to a government regulation, or PP, later this year, a ministry official said this week. The change would take place after the ministry completes its semiannual revision of the moratorium map for the ninth time in November, according to The Jakarta Post.



Indonesia's booming caged-bird trade is fueling trafficking and threatening extinction
(06/25/2015) Indonesia is a global hub for the wild bird trade, given its abundance of bird species and deep-seated tradition of bird-keeping. But while newspaper headlines regularly trumpet the most alarming examples of international smuggling, experts warn it's the domestic pet trade that poses a bigger threat.


Bunge: if you clear peatlands, we won't buy your palm oil
(06/23/2015) Palm oil growers who plan to convert peatlands and rainforests for new plantations have been warned: one of the world's largest agribusiness companies is not interested in your palm oil.



Indonesia to revive controversial sugarcane plan in Aru?
(06/23/2015) The Indonesian agriculture minister's recent comments that the Aru archipelago in the country's eastern waters will be one of three sites for a major new sugarcane initiative has sparked an outcry among civil society groups, as a similar controversial plan was shelved only last year after activists waged a long battle against it.



Controversy emerges over alleged deforestation policy breach by APRIL supplier
(06/23/2015) Less than three weeks after APRIL unveiled a sustainability policy that is supposed to protect natural forests, an environmental group is alleging that one of the Indonesian forestry giant's subsidiaries is already breaching the commitment. But APRIL refuted the claim and says it continues to stand by the policy.



Bengkulu governor orders review of mining permits
(06/23/2015) The governor of Indonesia's Bengkulu province reiterated his commitment to bringing mining in the province under control, as environmentalists urge his administration to crack down on rampant illegality in the sector and the threat it poses to protected areas.



Bunge palm oil supplier plans to clear peatlands for plantations
(06/22/2015) BLD Plantation Bhd, a Malaysian palm oil company, plans to clear some 14,000 hectares of peatlands in Sarawak, on the island of Borneo, potentially putting it in conflict with the deforestation-free sourcing policy established by American agribusiness giant Bunge, say campaigners who filed a grievance over the matter.


Norway, Colombia target partnership to save rainforests
(06/22/2015) Norway and Colombia are in talks to establish a partnership to protect the South American country's rainforests.



Many tropical species surprisingly resilient, if not actively persecuted
(06/19/2015) Dr. Richard Corlett is the current Director of the Center for Integrative Conservation at the Xishuangbanna Tropical Botanical Garden, which is part of the Chinese Academy of Sciences. He is also a former president of ATBC, and one of the keynote speakers for this year's conference in Hawaii. Dr. Corlett recently spoke with Mongabay.com about some of the insights he's gained from his research in tropical ecology and conservation.



New solidarity in struggle to protect Turkey's 'life spaces'
(06/19/2015) Emerging regional and national networks seek to build connections between local communities and provide support to their fights against dams, mines, and other environmental threats.



Can we save the Sumatran rhino? Indonesia holds out hope
(06/19/2015) 'One percent of the world's population,' veterinarian Zulfi Arsan says as he nods towards Bina, a 714-kilogram, 30-year-old female Sumatran rhinoceros leisurely crunching branches whole. A gentle and easygoing rhino, pink-hued Bina doesn't seem to mind the two-legged hominids snapping pictures and awing at her every move at the Sumatran Rhino Sanctuary.


Palm oil giants to investigate company found razing Papuan rainforest
(06/18/2015) Agribusiness giants Cargill and Golden Agri-Resources (GAR) are pledging to investigate a palm oil supplier after an Indonesian environmental group presented evidence of rainforest clearing in New Guinea.


Has Amazon deforestation reached a 7-year high in Brazil?
(06/18/2015) Analysis of satellite data suggests deforestation in the Brazilian Amazon may have reached a seven-year high.



It can be done! – Building better dams in the Andean Amazon
(06/18/2015) More than 150 dams are currently planned for five of the six major Andean tributaries of the Amazon River. Damming those large, free-flowing streams would provide hydropower to half a dozen South American countries – meeting their energy needs for decades to come, but with unknown, potentially calamitous environmental and social impacts.


Gold miners invade Amazonian indigenous reserve
(06/16/2015) Illegal miners have invaded an indigenous reserve in the Peruvian Amazon, reveals new analysis of satellite imagery.












archives | news | XML / RSS feed | featured


XML / RSS / Syndication options

mongabay.com features more than 400 RSS feeds to meet your specific area of interest



MONGABAY.COM
Mongabay.com seeks to raise interest in and appreciation of wild lands and wildlife, while examining the impact of emerging trends in climate, technology, economics, and finance on conservation and development (more)

CONTENTS





WEEKLY NEWSLETTER


INTERACT



SUPPORT
Help support mongabay.com when you buy from Amazon.com


STORE

SHIRTS
HIGH RESOLUTION PHOTOS / PRINTS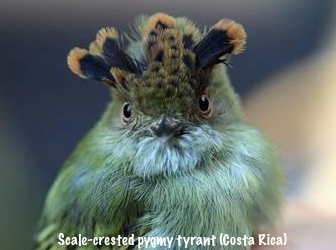 TOPICS
more