Forests
Background: Forests cover about 4 billion hectares (3 952 million hectares or about 40 million square kilometers) or 30.3 percent of the planet's land area. 10 countries hold about two-thirds the world's forest cover.

Each year about 13 million hectares of the world's forests are lost due to deforestation, 6 million of which are classified as primary or old growth forests. Forest regrowth and the establishment of plantations (2.8 million hectares per year) reduced net forest loss to around 7.3 million hectares per year from 2000 to 2005 -- an area the size of Panama and equivalent to 200 square kilometers per day, according to the U.N. Food and Agriculture Organization (FAO).


Articles
---
Malaysia at risk of falling behind in push for more sustainable palm oil
(04/17/2014) The Malaysian state should play a more active role in supporting the transition toward less environmentally destructive palm oil production, says a coalition of Malaysian NGO's. In a statement issued Sunday, the Malaysian Palm Oil NGO Coalition (MPONGOC) urged Malaysian banks, palm oil associations, and other government-backed institutions to commit to 'improving social and environmental standards in the palm oil industry'.


Ecuador will have referendum on fate of Yasuni after activists collect over 700,000 signatures
(04/16/2014) In what is a major victory for environmentalists, campaigners with United for Yasuni have collected 727,947 signatures triggering a national referendum on whether or not oil drilling should proceed in three blocs of Yasuni National Park in Ecuador.



Malaysia imperils forest reserves and sea turtle nesting ground for industrial site (photos)
(04/15/2014) Plans for an industrial site threaten one of Malaysia's only marine turtle nesting beaches and a forest home to rare trees and mammals, according to local activists. Recently, the state government of Perak approved two industrial project inside Tanjung Hantu Permanent Forest Reserve. But activists say these will not only cut into the reserve, but also scare away nesting turtles from Pasir Panjang.



Ants plant rainforests, one seed at a time
(04/14/2014) Deforestation is destroying forests around the world, but its effects are especially obvious in the Amazon Basin. Due to cattle ranching, soybean farming, logging, and slash-and-burn agriculture, the rainforest is disappearing at a rapid pace. But a recent study published in the Journal of Ecology offers a unique solution to replanting the deforested landscapes: ants.



Forests in Indonesia's concession areas being rapidly destroyed
(04/10/2014) Forest clearing within areas zoned for timber, logging, oil palm, and mining accounted for nearly 45 percent of deforestation in Indonesia between 2000 and 2010, finds a new study that examined forest loss within industrial concessions.



Next big idea in forest conservation? Empowering everyone to watch over forests
(04/10/2014) Nigel Sizer has worked on the forefront of global forest issues for decades. Currently, he is the Global Director of the World Resource Institute's (WRI) Forests Program, whose projects include the Global Forest Watch, the Forest Legality Alliance, and the Global Restoration Initiative. These programs work with governments, businesses, and civil society with the aim of sustaining forests for generations to come.



A new face for palm oil? How a small co-op is changing the industry in Honduras
(04/10/2014) Expanding oil palm plantations are among the top reasons for deforestation globally, along with cattle ranching, timber, and soy. However, a small palm oil production outfit recently became the first cooperative in the world to achieve Rainforest Alliance certification for sustainable growth of African palms, employing a number of innovations to ensure the prosperity of both forests and local communities.



Cargill commits to zero deforestation, but environmentalists have questions
(04/09/2014) After years of criticism from environmental groups, Cargill says it will establish policies to eliminate deforestation, peatlands conversion, and social conflict from its palm oil supply chain. But activists aren't yet sure what to make of the agribusiness giant's pledge. On Tuesday Cargill released a letter it sent to the Roundtable on Sustainable Palm Oil (RSPO), a body that sets eco-certification standards, in response to a Greenpeace Report linking it to deforestation.



City lights threaten rainforests by deterring bats
(04/09/2014) Fruit-eating bats play an important role in forest regeneration, collecting and spreading seeds far and wide. However, human development may be stymying bat-mediated dispersal. In a new study, researchers found that fruit bats avoid feeding in light-polluted areas, which may significantly affect forest growth.



The enemy of your enemy is your ant bodyguard: spider uses one predator for protection against another
(04/09/2014) The notion of spiders using ants as bodyguards seems a bit contradictory, but that is exactly what occurs on the tropical forest floors of the Philippines. The jumping spider strategically nests within the vicinity of the aggressive Asian weaver ant as a defense tactic against its main predator, the spitting spider.



Emissions from rainforest logging average 16% of those from deforestation
(04/08/2014) Carbon emissions from selective logging operations in tropical rainforests are roughly a sixth of those from outright forest clearing, finds a new study that evaluated 13 forestry concessions in six countries. The study analyzed carbon losses from elements of logging operations, including timber extraction, collateral damage to surrounding vegetation, and logging infrastructure like roads and skid trails.



Procter & Gamble, Cargill pledge to cut deforestation linked to palm oil
(04/08/2014) Procter & Gamble (P&G) and Cargill today announced new measures to cut deforestation from their palm oil supply chains. P&G (NYSE:PG), a consumer products giant that owns brands like Head & Shoulders and Oil of Olay, pledged to establish traceability of palm oil to supplier mills by the end of 2015. The policy commits it to eliminate deforestation from its supply chain by 2020.



Featured video: Showtime releases first episode of major new climate change series online
(04/08/2014) Although Showtime's landmark new climate change series doesn't premiere until Sunday, the network has released an edited version of the first episode of Years of Living Dangerously to the public (see below). The nine-part documentary series is being billed as a "groundbreaking" exploration into the many ways that climate change is already wreaking havoc on the lives of people around the world.



Nearly 90 percent of logging in the DRC is illegal
(04/08/2014) The forestry sector in the Democratic Republic of Congo (DRC) is completely out of control, according to a new eye-opening report. Put together by the Chatham House, the report estimates that at least 87 percent of logging in the DRC was illegal in 2011, making the DRC possibly the most high-risk country in the world for purchasing legal wood products.


Australia proposes banning environmental boycotts
(04/07/2014) What do you do when a company is repeatedly caught trashing the environment and refuses to change its ways? Boycott! Activists and campaigners often use boycotting a company's products when other methods have failed, yet in Australia such boycotts could soon become illegal.



Saving rainforests by buying them
(04/04/2014) For more than twenty five years, an international non-profit known as the World Land Trust has been working to protect tropical forests through land purchase and partnerships with local groups. Last year, the U.S. arm of the group decided to rebrand itself as the Rainforest Trust to better convey its core mission to the outside world. Since then, the Rainforest Trust has launched its most ambitious project yet: conserving 5.9 million acres of tropical forest in Peru.



Next big idea in forest conservation? Connecting deforestation to disease
(04/03/2014) Thomas Gillespie is concerned with the connections between conservation and disease, with a particular emphasis on primates. Much of his research examines the places where humans and animals are at a high risk of exchanging pathogens, and how human-caused disturbances, such as deforestation, can change disease dynamics and impacts.



Malaysian palm oil giant tied to social conflict, deforestation, says report
(04/03/2014) Unlike other palm oil giants that have recently made strong commitments to eliminating deforestation and social conflict from their supply chains, Malaysia-based Kuala Lumpur Kepong (KLK) continues to source palm oil associated with forest destruction and community conflict, argues a new report published by the Rainforest Action Network (RAN).


Featured video: celebrities speak out for Yasuni
(04/02/2014) A group of celebrities, including recent Academy Award winner Jared Leto, Law and Order's Benjamin Bratt, and Kill Bill's Daryl Hannah, have lent their voices to a new Public Service Announcement to raise signatures to protect Ecuador's Yasuni National Park from oil drilling.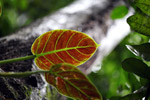 Is deforestation-free clothing possible?
(04/02/2014) H&M and Zara/Inditex, two of the world's largest clothing companies, today pledged to eliminate old-growth forest destruction from their products. The commitment lends support to a new front on efforts to cut deforestation out of the supply chains of global brands. Until now, most of the focus of campaigners has been on pulp and paper, timber, and agricultural commodities like soy, palm oil, and cattle.












archives | news | XML / RSS feed | featured


XML / RSS / Syndication options

mongabay.com features more than 400 RSS feeds to meet your specific area of interest



MONGABAY.COM
Mongabay.com seeks to raise interest in and appreciation of wild lands and wildlife, while examining the impact of emerging trends in climate, technology, economics, and finance on conservation and development (more)

CONTENTS





WEEKLY NEWSLETTER


INTERACT



SUPPORT
Help support mongabay.com when you buy from Amazon.com


STORE

SHIRTS
HIGH RESOLUTION PHOTOS / PRINTS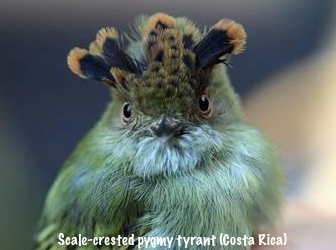 TOPICS
more