Forests
Background: Forests cover about 4 billion hectares (3 952 million hectares or about 40 million square kilometers) or 30.3 percent of the planet's land area. 10 countries hold about two-thirds the world's forest cover.

Each year about 13 million hectares of the world's forests are lost due to deforestation, 6 million of which are classified as primary or old growth forests. Forest regrowth and the establishment of plantations (2.8 million hectares per year) reduced net forest loss to around 7.3 million hectares per year from 2000 to 2005 -- an area the size of Panama and equivalent to 200 square kilometers per day, according to the U.N. Food and Agriculture Organization (FAO).


Articles
---
Have scientists discovered a new primate in the Philippines?
(08/21/2014) Despite some media reports, scientists have not yet discovered a new species of big-eyed, nocturnal primate—known as tarsiers—in the Philippines. Instead what they have discovered is an intriguing population that is genetically-distinct even from nearby relatives, according to a new open-access paper in PLOS ONE.



Next big idea in forest conservation? DNA fingerprinting trees to stem illegal logging
(08/21/2014) As a professor at Texas Tech, Dr. Chuck Cannon has been, among other things, working to create a system of DNA fingerprinting for tropical trees to undercut the global illegal logging trade. 'If we just enforced existing laws and management policies, things would be pretty good, but unfortunately, that is where things fall apart in many tropical countries,' Cannon said.



Indonesia's forests so damaged they burn whether or not there's drought
(08/21/2014) Air pollution caused by fires set for land-clearing on Sumatra has become a regularly occurrence in Southeast Asia. While these fires are often termed forest fires, the reality is much of the area that burns each year has already been deforested and today mostly consists of grass, scrub, and remnants of what was once forest. But the impacts are nonetheless very substantial, finds a new study published in the journal Scientific Reports.



New skeleton frog from Madagascar is already Critically Endangered
(08/20/2014) Sometimes all it takes is fewer clicks. Scientists have discovered a new species of frog from Madagascar that stuck out because it "clicked" less during calls than similar species. Unfortunately the scientists believe the new species—dubbed the Ankarafa skeleton frog—is regulated to a single patch of forest, which, despite protected status, remains hugely threatened.



Looming mining 'tsunami' set to take Africa by storm
(08/20/2014) Africa remains something of an untapped mineral resource, as the vast majority of extraction occurs elsewhere. However, a new report documents a surging tide of foreign interest in mining in Africa and cautions that the sector's unchecked development and expansion could devastate the environment.



Challenging the 'tragedy of the commons': new documentary explores how humans and nature can coexist (VIDEO)
(08/20/2014) In Guatemala, a vast community forest has prospered for centuries despite an ever-growing population, challenging the idea that human inhabitation of an area will inevitably lead to its ecological degradation.



Why conservationists need a little hope: saving themselves from becoming the most depressing scientists on the planet
(08/19/2014) Here's a challenge: take a conservationist out for a drink and ask them about their work. Nine times out of ten—or possibly more—you'll walk away feeling frustrated, despondent, and utterly hopeless. Yet a few conservation scientist are not just trying to save species from extinction, but also working to save their field—their life's work—from slipping into total despair.



Norway puts $1.6B into rainforest conservation
(08/19/2014) Since 2008 Norway has been the single largest foreign donor to tropical forest conservation, putting more than 10 billion Norwegian Krone, or $1.6 billion, toward programs in several countries under its International Climate and Forest Initiative. But how effective have those funds been in actually protecting forests?



Google Earth spurs discovery of a 'new' chameleon species
(08/17/2014) Google Earth has spurred the discovery of another new species. In this case, the creature is a pygmy chameleon, one of four previously unknown Rhampholeon chameleon species described from the remote 'sky islands' in Mozambique. The Mount Mabu pygmy chameleon was discovered after Google Earth images of a tract of forest led Julian Bayliss to launch a scientific expedition to the region.


Indonesian govt reiterates plan to clear 14M ha of forest by 2020
(08/16/2014) The Indonesian government is pressing forward with plans to clear 14 million hectares of forest between 2010 and 2020 despite a commitment to curb greenhouse gas emissions.



Nothing else left to log: are eco-certified timber companies stripping Russia of its last old growth forests?
(08/15/2014) Among Russia's forested lands lie intact forest landscapes (or IFLs). These IFLs are large swaths of unbroken, old growth forests that encompass at least 50,000 hectares, harbor high biodiversity, and have remained mostly undisturbed by development. However, less than 10 percent of the world's IFLs are currently protected. Now, a new report reveals Russia's IFLs may be threatened by certified sustainable logging companies.



Elephant poaching soars as Sumatran forests turn into plantations
(08/14/2014) There has been a spike in elephant deaths in Sumatra this year, and conversion of rainforest to plantations is one of the main causes. The number of Sumatran elephants poached in the province of Riau so far this year is staggering, with 22 reported kills in the first six months of 2014 compared to 14 for the entirety of 2013.


China and Europe's outsourcing of soy production impacts the Amazon
(08/14/2014) Soy consumption in China and Europe is having significant ecological impacts in the Brazilian state of Mato Grosso, finds a study published in Environmental Research Letters.



Indonesia cracks down on illegal burning, investigates more suspect companies
(08/14/2014) Every year, thousands of hectares of Indonesian forest are illegally burned by development companies. However, Indonesia's Minister of Environment, Balthasar Kambuaya, is optimistic that legal charges over such fires can be completed – even though he has just three months left in office.



Big palm oil companies move forward on carbon study
(08/14/2014) Seven palm oil giants have agreed to fund a study that will define what constitutes "High Carbon Stock" (HCS) forest, a move that will potentially determine the fate of ecosystems around the world as more companies commit to "zero-deforestation" policies based on the amount of carbon stored in vegetation.



'Natural Reserves' no more: illegal colonists deforest huge portions of Nicaraguan protected areas
(08/13/2014) In southeastern Nicaragua, abutting the coastal Caribbean town of Bluefields, lie two nature reserves - Cerro Silva and Punta Gorda - that are embroiled in a bitter battle for survival against the speedily encroaching agricultural frontier. The forest is all but decimated here, with disconnected patches whose very existence rests precariously in the hands of its occupiers - both legal and illegal.



Aceh backtracking on mining moratorium, continues to issue permits
(08/13/2014) The Governor of Aceh Province, Indonesia appears unwilling to implement a mining moratorium, despite repeated statements he intends to do so. Governor Zaini Abdullah, a co-founder of the separatist Free Aceh Movement (GAM), has said on several occasions that he believes there should be a moratorium on mining licenses, however watch-groups claim no official policy has been enacted.



Titanium vs. Millipedes: new species discovered in Madagascar threatened by mining
(08/13/2014) A team of scientists from the United States and Germany has recently described seven new species of Malagasy giant pill-millipede. All but one of these species are considered "microendemics," in that they have only been found in small, isolated forest patches.



Unreal Thailand: stunning wildlife photographed in flooded Khlong Saeng Wildlife Sanctuary
(08/13/2014) If someone told you there was a place where 200 million year old coral reefs had erupted from beneath the sea and were now draped in the oldest rain forest in the world, a place where marbled cats and clouded leopards prowl the sharp crags and their dark caves in search of dead bats and small prey, would you believe them?


Governors pledge massive cuts in deforestation
(08/12/2014) Governors from 13 states have pledged to reduce deforestation 80 percent by 2020 provided rich companies step forward with adequate levels of financial support.












archives | news | XML / RSS feed | featured


XML / RSS / Syndication options

mongabay.com features more than 400 RSS feeds to meet your specific area of interest



MONGABAY.COM
Mongabay.com seeks to raise interest in and appreciation of wild lands and wildlife, while examining the impact of emerging trends in climate, technology, economics, and finance on conservation and development (more)

CONTENTS





WEEKLY NEWSLETTER


INTERACT



SUPPORT
Help support mongabay.com when you buy from Amazon.com


STORE

SHIRTS
HIGH RESOLUTION PHOTOS / PRINTS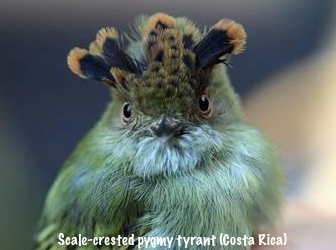 TOPICS
more