FEATURED ARTICLES
PHOTOS
Recently updated sections.
All photos: country | topic


TRAVEL BLOG

Sweat equity: How to bootstrap your startup (05/05/2013)

Social media beating Google as a source of web site traffic (05/03/2013)

Luxurious/upscale orangutan tourism in Borneo (04/29/2013)

Launching an environmental news site overseas (04/24/2013)

Captioning pictures (04/23/2013)

Documenting a flight over Borneo's rainforest (photos) (04/22/2013)

Palm oil intimidation tactics (04/18/2013)



Rainforests of the world

What are tropical rainforests?

Rainforest biodiversity

The rainforest canopy

Rainforest waters

Rainforest people

Why are rainforests being destroyed?

Why are rainforests important?

How to save rainforests


FOR KIDS

About rainforests

Rainforest animals

Rainforest people

Why are rainforests important?

Why are rainforests disappearing?

How can we save rainforests?

Mongy's Adventures


About Madagascar

Madagascar photos

Madagascar news

Madagascar people

Madagascar parks

Madagascar wildlife


FISH

Fish conservation

Fish anatomy

Aquarium

Water chemistry

Fish species

Biotopes


DATA

Deforestation rates

Population estimates

Carbon emissions

Demography (ranks)

Commodity price series (data)

Commodity production data (rank | crops)

Zip codes


SLIDESHOWS

Amazon

Congo

Indonesian rainforests

New Guinea

Sulawesi



MONGABAY INTERNATIONAL


Mongabay in non-English languages

Translators for Forests on Facebook


TOPICS
| | | |
| --- | --- | --- |
| | | |
SEARCH MONGABAY
FEATURED VIDEO

Mongabay's Rhett Butler speaks at TEDxYouth



FREE NEWSLETTER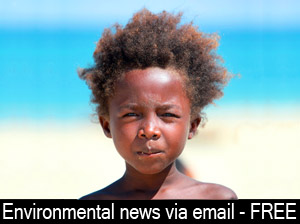 RECENT NEWS
New prehistoric animal named after Johnny Depp due to its 'scissorhands'
(05/19/2013) Half a billion years after an arthropod with long triple claws roamed the shallow Cambrian seas, scientists have named it after Hollywood movie actor, Johnny Depp: Kooteninchela deppi. Depp, known for his versatility as an actor, played Edward Scissorhands—an artificial man with long scissors for hands—in a popular 1990 film.


Deforestation in the Brazilian Amazon pacing 88% higher than last year's rate
(05/18/2013) Satellite analysis by a Brazil-based NGO indicates that deforestation in the Brazilian Amazon continues to pace well ahead of last year, when the government passed a weakened version of its law governing use of forest lands.


Gabon steps in to help protect elephants from ivory poaching at Central African Republic site
(05/18/2013) Gabon has agreed to help battle poaching in protected areas in the Central African Republic following an elephant massacre at a renowned World Heritage site, reports the Wildlife Conservation Society (WCS).



In landmark ruling, Indonesia's indigenous people win right to millions of hectares of forest
(05/17/2013) In a landmark ruling, Indonesia's Constitutional Court has invalidated the Indonesian government's claim to millions of hectares of forest land, potentially giving indigenous and local communities the right to manage their customary forests, reports Mongabay-Indonesia. In a review of a 1999 forestry law, the court ruled that customary forests should not be classified as "State Forest Areas". The move is significant because Indonesia's central government has control over the country's vast forest estate, effectively enabling agencies like the Ministry of Forestry to grant large concessions to companies for logging and plantations even if the area has been managed for generations by local people.


Indigenous association to sue to shut down Panama's REDD+ program
(05/17/2013) Panama's largest association of indigenous people will sue the Panamanian government to shut down the country's Reducing Emissions from Deforestation and Degradation (REDD+) program.


Researchers develop highest-resolution global forest cover dataset to date
(05/17/2013) Researchers at the University of Maryland have developed a 30-meter resolution forest cover data set that could boost efforts to track deforestation and forest degradation.



Crazy cat numbers: unusually high jaguar densities discovered in the Amazon rainforest
(05/16/2013) Jaguars (Panthera onca) are the biggest cat in the Americas and the only member of the Panthera genus in the New World; an animal most people recognize, the jaguar is also the third largest cat in the world with an intoxicatingly dangerous beauty. The feline ranges from the harsh deserts of southern Arizona to the lush rainforests of Central America, and from the Pantanal wetlands all the way down to northern Argentina. These mega-predators stalk prey quietly through the grasses of Venezuelan savannas, prowl the Atlantic forests of eastern Brazil, hunt along the river of the Amazon, and even venture into lower parts of the Andes.



Scientists have reached an overwhelming consensus on human-caused climate change
(05/16/2013) Despite outsized media and political attention to climate change deniers, climate scientists long ago reached a consensus that not only is climate change occurring, but it's largely due to human actions. A new study in Environmental Research Letters further strengthens this consensus: looking at 4,000 peer-reviewed papers researchers found that 97 percent of them supported anthropogenic (i.e. human caused) global warming. Climate change denialists, many of them linked to fossil fuel industries, have tried for years—and often successfully—to undercut action on mitigating climate change through carefully crafted misinformation campaigns.



Canadian government drops over $16 million on advertising its tar sands
(05/16/2013) The Canadian government has nearly doubled its advertising spending to promote the Alberta tar sands in an aggressive new lobbying push ahead of Thursday's visit to New York by the prime minister, Stephen Harper. The Harper government has increased its advertising spending on the Alberta tar sands to $16.5m from $9m a year ago.



NGO: conflict of interests behind Peruvian highway proposal in the Amazon
(05/16/2013) As Peru's legislature debates the merits of building the Purús highway through the Amazon rainforest, a new report by Global Witness alleges that the project has been aggressively pushed by those with a financial stake in opening up the remote area to logging and mining. Roads built in the Amazon lead to spikes in deforestation, mining, poaching and other extractive activities as remote areas become suddenly accessible. The road in question would cut through parts of the Peruvian Amazon rich in biodiversity and home to indigenous tribes who have chosen to live in "voluntary isolation."


Analysis: Indonesia renews moratorium on logging, palm plantations
(05/16/2013) Indonesia's President Susilo Bambang Yudhoyono made a bold and courageous decision this week to extend the country's forest moratorium. With this decision, which aims to prevent new clearing of primary forests and peat lands for another two years, the government could help protect valuable forests and drive sustainable development.


Petition targeting plan to open protected forests in Indonesia for mining, logging reaches 1M signatures
(05/15/2013) An AVAAZ petition calling upon Indonesian officials to put a stop to a proposal to open tens of thousands of hectares of protected rainforest to mining, logging, and oil palm plantations has surpassed one million signatures.


Four dead and dozens trapped after collapse at Freeport mine in Papua
(05/15/2013) Four workers were found dead and 10 rescued after the collapse of a tunnel at Freeport-McMoran's Grasberg mine in the highlands of Indonesia's Papua province on Tuesday.


Gabon convicts environmentalist of defamation in palm oil case
(05/15/2013) An environmental activist in Gabon is facing jail time and a $10,000 fine over his campaign against a Singaporean agroindustrial giant's plan to develop tens of thousands of hectares in oil palm, timber, and rubber plantations in the Central African nation.



Rhino populations in Sumatra, Borneo should be combined to save Sumatran rhino from extinction
(05/15/2013) A new study argues for treating endangered Sumatran populations in Borneo and Sumatra as 'a single conservation unit', lending academic support to a controversial proposal to move wild rhinos from Malaysia to Indonesia.



Leonardo DiCaprio raises over $38 million for conservation
(05/15/2013) Film actor, Leonardo DiCaprio, raised a stunning $38.8 million for global conservation efforts Monday night through an all-star art auction. Commissioning 33 works of art, the A-list actor raised record funds for saving species from extinction and protecting natural habitats.



How Business and Society Thrive by Investing in Nature - An interview with Mark Tercek
(05/15/2013) In 2008, The Nature Conservancy (TNC) surprised the conservation world when it selected Mark Tercek, an investment banker at Goldman Sachs, as its new president and CEO. For people familiar with Tercek, however, the move made perfect sense: he was a leading figure in Goldman's efforts to pursue new environmental policies. While at the helm of TNC, Mark Tercek has continued his focus on ecosystem services or attributing economic value to nature. In his new book, Nature's Fortune, Mark discusses the fruit of this work.


Pacific islanders are the 'victims of industrial countries unable to control their carbon dioxide emissions'
(05/15/2013) With islands and atolls scattered across the ocean, the small Pacific island states are among those most exposed to the effects of global warming: increasing acidity and rising sea level, more frequent natural disasters and damage to coral reefs. These micro-states, home to about 10 million people, are already paying for the environmental irresponsibility of the great powers.


Indonesia officially extends forestry moratorium
(05/15/2013) The Indonesian government has officially extended its moratorium on new logging and plantation concessions in 65 million hectares of forests and peatlands for another two years. The move, which had been expected, was announced Wednesday by Indonesian President Susilo Bambang Yudhoyono.


Photo: Stunning new pit-viper discovered in Honduras
(05/15/2013) A stunning new species of pit-viper has been discovered in the cloud forest of Honduras. The venomous snake is described in the journal ZooKeys.


Paper giant APRIL to restore peat forest in Sumatra, but green groups say it continues to deforest
(05/14/2013) Pulp and paper giant Asia Pacific Resources International Limited (APRIL) has launched a $7 million ecosystem restoration project to restore and protect over 20,000 hectares of peat forest in Indonesia's Riau province, Mongabay-Indonesia reported last week.



Industrialized fishing has forced seabirds to change what they eat
(05/14/2013) The bleached bones of seabirds are telling us a new story about the far-reaching impacts of industrial fisheries on today's oceans. Looking at the isotopes of 250 bones from Hawaiian petrels (Pterodroma sandwichensis), scientists have been able to reconstruct the birds' diets over the last 3,000 years. They found an unmistakable shift from big prey to small prey around 100 years ago, just when large, modern fisheries started scooping up fish at never before seen rates. The dietary shift shows that modern fisheries upended predator and prey relationships even in the ocean ocean and have possibly played a role in the decline of some seabirds.



Amazon's flood/drought cycle becoming more extreme, less predictable
(05/14/2013) The Amazon River's hydrological cycle has become more extreme over the past two decades with increasing seasonal precipitation across much of the basin despite drier conditions in the southern parts of Earth's largest rainforest, finds a new study published in Geophysical Research Letters. The research analyzed monthly Amazon River discharge at Óbidos, a point that drains 77 percent of the Amazon Basin, and compared it with regional precipitation patterns.


Five percent of ploughshare tortoise population perishes after botched smuggling attempt
(05/14/2013) In March, two people were caught attempting to smuggle 54 ploughshare tortoises (Astrochelys yniphora) into Thailand. Listed as Critically Endangered, the tortoises' wild population is down to approximately 400-500 animals in its native Madagascar, meaning the smugglers were attempting to move over 10 percent of the total population. Now, the Scientific American blog Extinction Countdown reports that nearly half of the smuggled tortoises have died of unknown causes.


more








MISSION


Mongabay.com seeks to raise interest in and appreciation of wild lands and wildlife, while examining the impact of emerging trends in climate, technology, economics, and finance on conservation and development (more | contact)




WEEKLY NEWSLETTER








SUPPORT
Help support mongabay.com when you buy from Amazon.com

Green Design

BOOKS BY MONGABAY
STORE
HIGH RESOLUTION
PHOTOS / PRINTS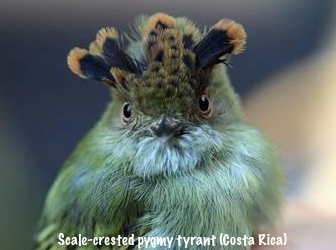 ALSO NOTED