Montana Zip Codes

---

What is the zip code for places in Montana ?

Listed numerically by zip code
Zip code | Name | Area Code(s) | 59001 Absarokee
59002 Acton
59002 Molt
59003 Ashland
59004 Ashland
59004 Saint Labre Mission
59006 Ballantine
59007 Bearcreek
59007 Washoe
59008 Belfry
59010 Bighorn
59011 Big Timber
59012 Birney
59013 Boyd
59014 Bridger
59015 Broadview
59015 Comanche
59016 Busby
59016 Kirby
59018 Clyde Park
59019 Columbus
59020 Cooke City
59022 Crow Agency
59024 Custer
59025 Decker
59026 Edgar
59027 Emigrant
59027 Miner
59028 Fishtail
59029 Fromberg
59030 Corwin Springs
59030 Gardiner
59030 Jardine
59031 Garryowen
59032 Grass Range
59033 Greycliff
59034 Hardin
59035 Fort Smith
59035 Yellowtail
59036 Harlowton
59037 Huntley
59038 Hysham
59038 Sanders
59039 Ingomar
59041 Joliet
59041 Silesia
59043 Lame Deer
59044 Laurel
59046 Belmont
59046 Cushman
59046 Lavina
59047 Livingston
59050 Lodge Grass
59052 Mc Leod
59052 McLeod
59053 Lennep
59053 Martinsdale
59054 Melstone
59055 Melville
59057 Molt
59058 Mosby
59059 Musselshell
59061 Beehive
59061 Nye
59062 Otter
59063 Park City
59064 Pompey Pillar
59064 Pompeys Pillar
59065 Pray
59065 Wan I Gan
59066 Pryor
59067 Rapelje
59068 Luther
59068 Red Lodge
59069 Reed Point
59070 Fox
59070 Roberts
59071 Alpine
59071 Roscoe
59072 Klein
59072 Roundup
59073 Delphia
59073 Roundup
59074 Ryegate
59075 Saint Xavier
59076 Hysham
59076 Sanders
59077 Sand Springs
59078 Shawmut
59079 Shepherd
59081 Cooke City
59081 Silver Gate
59082 Springdale
59083 Sumatra
59084 Grass Range
59084 Teigen
59084 Winnett
59085 Two Dot
59086 Wilsall
59087 Cat Creek
59087 Winnett
59088 Worden
59089 Wyola
59101 Billings
59101 Lockwood
59102 Billings
59102 Hesper
59103 Billings
59104 Billings
59105 Billings
59106 Billings
59107 Billings
59108 Billings
59111 Billings
59111 Public Works
59112 Billings
59112 Mount Dakota Util Co
59114 Billings
59114 K O A
59115 Billings
59115 Us Bank
59116 Billings
59116 First Interstate Bank
59117 Billings
59117 Wells Fargo Bank
59201 Wolf Point
59211 Antelope
59212 Bainville
59213 Brockton
59214 Brockway
59215 Circle
59217 Crane
59218 Culbertson
59218 McCabe
59219 Dagmar
59221 Fairview
59222 Flaxville
59223 Fort Peck
59225 Frazer
59225 Lustre
59226 Froid
59230 Glasgow
59230 Saint Marie
59230 Tampico
59231 Glasgow
59231 Saint Marie
59240 Glentana
59241 Hinsdale
59242 Homestead
59243 Enid
59243 Lambert
59244 Larslan
59247 Medicine Lake
59248 Nashua
59250 Opheim
59252 Outlook
59253 Peerless
59254 Plentywood
59255 Poplar
59256 Raymond
59257 Redstone
59258 Reserve
59259 Richey
59260 Richland
59261 Saco
59262 Savage
59263 Four Buttes
59263 Scobey
59270 Sidney
59273 Vandalia
59274 Vida
59275 Westby
59276 Whitetail
59301 Miles City
59311 Alzada
59312 Angela
59313 Baker
59314 Biddle
59315 Bloomfield
59316 Boyes
59317 Broadus
59317 Sonnette
59318 Brusett
59319 Capitol
59322 Cohagen
59323 Colstrip
59324 Ekalaka
59324 Mill Iron
59326 Fallon
59327 Forsyth
59330 Glendive
59332 Hammond
59333 Hathaway
59336 Ismay
59337 Jordan
59338 Kinsey
59339 Lindsay
59341 Fallon
59341 Mildred
59343 Olive
59344 Plevna
59345 Powderville
59347 Rosebud
59349 Terry
59351 Volborg
59353 Wibaux
59354 Baker
59354 Willard
59401 Great Falls
59402 Great Falls
59402 Malmstrom A F B
59402 Malmstrom AFB
59403 Great Falls
59404 Great Falls
59405 Great Falls
59406 Great Falls
59410 Augusta
59411 Babb
59412 Armington
59412 Belt
59412 Wayne
59414 Black Eagle
59416 Brady
59417 Babb
59417 Blackfoot
59417 Browning
59417 Saint Mary
59418 Buffalo
59418 Straw
59419 Bynum
59420 Carter
59421 Cascade
59422 Choteau
59424 Coffee Creek
59425 Conrad
59427 Cut Bank
59427 Del Bonita
59427 Santa Rita
59430 Denton
59432 Dupuyer
59433 Dutton
59434 East Glacier
59434 East Glacier Par
59434 East Glacier Park
59434 Rising Sun
59435 Ethridge
59436 Fairfield
59436 Golden Ridge
59440 Carter
59440 Floweree
59441 Forest Grove
59442 Fort Benton
59443 Fort Shaw
59444 Galata
59446 Geraldine
59446 Square Butte
59447 Geyser
59448 Heart Butte
59450 Highwood
59450 Shonkin
59451 Hilger
59452 Hobson
59453 Garneill
59453 Judith Gap
59454 Kevin
59456 Ledger
59457 Heath
59457 Lewistown
59460 Loma
59461 Lothair
59462 Benchland
59462 Moccasin
59463 Monarch
59464 Moore
59465 Neihart
59466 Ferdig
59466 Oilmont
59467 Pendroy
59468 Power
59469 Raynesford
59471 Roy
59472 Sand Coulee
59472 Tracy
59474 Lothair
59474 Shelby
59477 Simms
59479 Stanford
59479 Windham
59480 Stockett
59482 Sunburst
59483 Sun River
59484 Sweet Grass
59485 Ulm
59486 Valier
59487 Vaughn
59489 Winifred
59501 Havre
59520 Big Sandy
59521 Box Elder
59521 Rocky Boy
59522 Chester
59523 Chinook
59524 Dodson
59525 Gildford
59526 Harlem
59527 Hays
59528 Hingham
59529 Hogeland
59530 Inverness
59531 Joplin
59532 Kremlin
59535 Chinook
59535 Lloyd
59537 Loring
59538 Malta
59538 Wagner
59540 Rudyard
59542 Turner
59544 Whitewater
59545 Whitlash
59546 Zortman
59547 Zurich
59601 Helena
59602 Helena
59604 Helena
59620 Helena
59620 State of Montana
59623 City County Building
59623 Helena
59624 Helena
59625 Carroll College
59625 Helena
59626 Helena
59631 Basin
59632 Boulder
59633 Canyon Creek
59634 Clancy
59634 Montana City
59635 East Helena
59636 Fort Harrison
59638 Jefferson City
59639 Lincoln
59640 Marysville
59641 Radersburg
59641 Toston
59642 Ringling
59643 Toston
59644 Townsend
59645 White Sulphur Springs
59645 Wht Sphr Springs
59647 Winston
59648 Craig
59648 Wolf Creek
59701 Butte
59701 Rocker
59701 Walkerville
59702 Butte
59703 Butte
59707 Butte
59707 Northwestern Energy
59710 Alder
59711 Anaconda
59711 Fairmont
59711 Georgetown
59711 Opportunity
59713 Avon
59714 Belgrade
59715 Bozeman
59716 Big Sky
59717 Bozeman
59717 Montana State University Bozeman
59718 Bozeman
59719 Bozeman
59720 Cameron
59721 Cardwell
59722 Deer Lodge
59722 Galen
59724 Dell
59725 Dillon
59725 Grant
59727 Divide
59728 Elliston
59729 Ennis
59730 Gallatin Gateway
59730 Gallatin Gtwy
59731 Garrison
59732 Glen
59733 Gold Creek
59735 Harrison
59736 Jackson
59739 Lima
59740 Mc Allister
59740 McAllister
59741 Amsterdam
59741 Manhattan
59743 Melrose
59745 Norris
59746 Polaris
59747 Pony
59748 Ramsay
59749 Sheridan
59750 Butte
59750 Silverbow
59751 Silver Star
59752 Three Forks
59752 Trident
59754 Twin Bridges
59755 Virginia City
59756 Warm Springs
59758 West Yellowstone
59759 Whitehall
59760 Willow Creek
59761 Wisdom
59762 Wise River
59771 Bozeman
59772 Bozeman
59801 East Missoula
59801 Missoula
59801 MSLA
59802 Missoula
59802 MSLA
59803 Missoula
59803 MSLA
59804 Missoula
59804 MSLA
59806 Missoula
59806 MSLA
59807 Missoula
59807 MSLA
59808 Missoula
59808 MSLA
59812 Missoula
59812 MSLA
59812 The University of Montana Missoula
59820 Alberton
59821 Arlee
59823 Bonner
59823 Greenough
59823 Potomac
59824 Charlo
59824 Moiese
59825 Clinton
59825 Turah
59826 Condon
59826 Swan Valley
59827 Conner
59828 Corvallis
59829 Darby
59830 De Borgia
59831 Dixon
59832 Drummond
59833 Florence
59834 Frenchtown
59835 Grantsdale
59837 Hall
59840 Hamilton
59840 Pinesdale
59841 Pinesdale
59842 Haugan
59843 Helmville
59844 Heron
59845 Hot Springs
59845 Niarada
59846 Huson
59847 Lolo
59848 Hot Springs
59848 Lonepine
59851 Milltown
59853 Noxon
59854 Ovando
59855 Pablo
59856 Paradise
59858 Philipsburg
59859 Plains
59860 Polson
59863 Ravalli
59864 Ronan
59865 Saint Ignatius
59866 Saint Regis
59867 Saltese
59868 Seeley Lake
59870 Stevensville
59871 Sula
59872 Superior
59873 Copper King
59873 Snider
59873 Thompson Falls
59874 Trout Creek
59875 Victor
59901 Creston
59901 Evergreen
59901 Kalispell
59903 Kalispell
59904 Kalispell
59910 Big Arm
59911 Bigfork
59911 Swan Lake
59912 Columbia Falls
59913 Coram
59914 Dayton
59915 Elmo
59916 Essex
59917 Eureka
59918 Fortine
59919 Hungry Horse
59920 Kila
59921 Lake Mc Donald
59921 Lake McDonald
59921 West Glacier
59922 Lakeside
59923 Libby
59925 Marion
59926 Martin City
59927 Olney
59928 Polebridge
59929 Proctor
59930 Rexford
59931 Rollins
59932 Somers
59933 Stryker
59934 Trego
59935 Troy
59935 Yaak
59936 Apgar
59936 West Glacier
59937 Whitefish



Why is zip code data on an environmental science site?
In 2002 I was working on a project that correlated pollution and income for zip codes across the United States. Visitors told me the data files were very useful so I left them on the site and now update the postal information on a periodic basis even though the focus of the site is conservation.


Recent environmental features
Next big idea in forest conservation? Privatizing conservation management
(03/07/2014) Is it possible to equitably divide the planet's resources between human and non-human societies? Can we ensure prosperity and rights both to people and to the ecosystems on which they rely? In the island archipelago of Indonesia, these questions become more pressing as the unique ecosystems of this global biodiversity hotspot continue to rapidly vanish in the wake of land conversion (mostly due to palm oil, poor forest management and corruption. For 22 years, Dr. Erik Meijaard has worked in Indonesia. Now, from his home office in the capitol city, Jakarta, he runs the terrestrial branch of an independent conservation consultancy, People and Nature Consulting International (PNCI).



From theory to deadly reality: malaria moving upslope due to global warming
(03/06/2014) Malaria is a global scourge: despite centuries of efforts to combat the mosquito-borne disease, it still kills between 660,000 to 1.2 million people a year, according to World Health Organization data from 2010. Astoundingly, experts estimate that around 300 million people are infected with the disease every year or about 4 percent of the world's total population. And these stats may only get worse. For years scientists have vigorously debated whether or not malaria will expand as global warming worsens, but a new study in Science lays down the first hard evidence.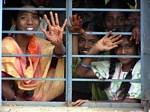 Can the millions in urban India live among greenery?
(03/06/2014) Large swathes of wilderness alternating with pockets of urbanization may be a reality in some countries, but in India boundaries are soft. Where a city ends and where a village begins in its outskirts is somewhat fuzzy. Rapidly developing megacities like Bangalore and Pune, localities like Gurgaon outside New Delhi, have been subsuming surrounding villages into their ever-expanding boundaries for the last couple of decades.



The price of gold: winners and losers in Latin America's mining industry
(03/05/2014) On a Friday afternoon in June, the Plaza de Armas in Cajamarca is pulsing with life. It's winter here, and although thick white clouds hover low in the distance, the sun in this northern Peruvian city is warm. Couples sit on benches facing one another. Kids run in the grass between flowerbeds. Men in suits stride along the perimeter. It's an idyllic day. But signs of something more ominous are not far from sight. On the mountainside overlooking the town the words Nova Conga have been carved into the vegetation. It is a constant reminder that beyond the square, hemmed with international hotels and expensive restaurants, there is another reality.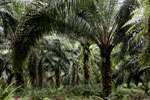 After GAR expands policy, over 50% of world's palm oil bound by zero deforestation commitments
(03/03/2014) Over half the world's palm oil traded internationally is now bound by zero deforestation commitments after Singapore-based Golden-Agri Resources (GAR) extended its forest conservation policy across all palm oil it produces, sources and trades. In a filing posted Friday Singapore Stock Exchange, GAR announced its breakthrough forest conservation policy now applies to all the palm oil it trades.



Can palm oil move past its bad reputation?
(03/02/2014) Indonesia's palm oil industry has gained a notorious reputation in recent years. Palm oil companies are routinely accused of clearing primary forests, destroying the habitats of endangered species, releasing massive amounts of carbon by draining peat swamps and fueling land conflicts with local communities. In the face of this widespread criticism, some palm oil companies are exploring ways to clean up their operations by implementing innovative programs to minimize harm to the environment and ensure local communities benefit from palm oil investments, according to a new study.



Wonderful Creatures: the tiny, predatory penis-worm that lies in wait in the sand
(02/28/2014) The seabed is really where it's at in terms of animal diversity. Of the 35 known animal lineages, representatives of all but two are found here. In contrast, the huge numbers of species that inhabit tropical rainforests represent a mere 12 lineages. One group of animals that illustrates the diversity of the seabed is the Priapulida, which also go by the unfortunate common name of "penis worms." Only 20 species of priapulid are known today, a shadow of their diverse past, which extends back for well over 500 million years. Not commonly seen, the priapulids have attracted little attention from the zoology community as a whole.



Saving sharks one sandwich at a time: conservationists target 'shark bake'
(02/28/2014) Thousands of Carnival revelers in Trinidad wouldn't think of missing the chance to go to Maracas Beach, the most famous strip of sand on the small Caribbean island off the northeast coast of Venezuela. Beachgoers might not think twice about eating a favorite food called "shark bake" either – at least, until now. But this week, conservationists launched a shark-saving campaign timed to get maximum exposure out of the celebration that will bring throngs of visitors to the island.



Indonesian cop caught smuggling rare timber worth millions escapes with 2-year sentence
(02/21/2014) Green activists are crying foul after an Indonesian police officer believed to have laundered nearly $128 million in proceeds from illegal fuel and timber smuggling was sentenced to just two years in prison for illegal logging – a verdict described as 'shockingly lenient' and 'unbelievable' given the extent of his alleged crimes



The lemur end-game: scientists propose ambitious plan to save the world's most imperiled mammal family
(02/20/2014) Due to the wonderful idiosyncrasies of evolution, there is one country on Earth that houses 20 percent of the world's primates. More astounding still, every single one of these primates—an entire distinct family in fact—are found no-where else. The country is, of course, Madagascar and the primates in question are, of course, lemurs. But the far-flung island of Madagascar, once a safe haven for wild evolutionary experiments, has become an ecological nightmare. Overpopulation, deep poverty, political instability, slash-and-burn agriculture, illegal logging for lucrative woods, and a booming bushmeat trade has placed 94 percent of the world's lemurs under threat of extinction, making this the most imperiled mammal group on the planet. But, in order to stem a rapid march toward extinction, conservationists today publicized an emergency three year plan to safeguard 30 important lemur forests in the journal Science.



Shoot to conserve: Corey Knowlton's rhino hunt escalates the debate over trophy hunting and environmentalism
(02/20/2014) 'After a long conversation with the FBI I have decided to temporarily suspend my activity on this page. I want to thank all of you who have commented [on] this important issue of Black Rhino Conservation.' – Corey Knowlton, Feb 3, 2014. This was the last post on Corey Knowlton's Facebook page. Knowlton is the hunter who won the Dallas Safari Club auction on January 11th to kill a Critically Endangered black rhino. All the money—$350,000—will go to a fund to protect rhinos. The plan is that sometime soon—once the paperwork clears the U.S. Fish and Wildlife Service—Knowlton will go to Namibia on a "trophy hunt" (accompanied by a park service official), shoot the designated rhino, and bring the old bull's hide back home to Texas.



Revolutionary Google-backed system unlocks power of 'big data' to save forests
(02/20/2014) World Resources Institute (WRI) today announced the release of a tool that promises to revolutionize forest monitoring. The platform, called Global Forest Watch and developed over several years with more than 40 partners, draws from a rich array of big data related to the word's forests and translates it into interactive maps and charts that reveal trends in deforestation, forest recovery, and industrial forestry expansion. Global Forest Watch is the first tool to monitors global forests on a monthly basis, allowing authorities and conservationists to potentially take action against deforestation as it is occurring.



APP, environmentalists talk future of Indonesia's forests
(02/20/2014) In February 2013, one of the world's most notorious forestry companies announced it would no longer chop down rainforests and peatlands to produce pulp and paper. The move was met with considerable skepticism by critics who had seen the company break previous high profile commitments to end deforestation. Why would this time be any different?



The making of Amazon Gold: once more unto the breach
(02/19/2014) When Sarah duPont first visited the Peruvian Amazon rainforest in the summer of 1999, it was a different place than it is today. Oceans of green, tranquil forest, met the eye at every turn. At dawn, her brain struggled to comprehend the onslaught of morning calls and duets of the nearly 600 species of birds resounding under the canopy. Today, the director of the new award-winning film, Amazon Gold, reports that "roads have been built and people have arrived. It has become a new wild west, a place without law. People driven by poverty and the desire for a better life have come, exploiting the sacred ground."



Local communities key to saving the Critically Endangered Mexican black howler monkey
(02/14/2014) For conservation initiatives around the world, community involvement is often crucial. An additional challenge is how to conserve species once their habitats have become fragmented. A primatologist in Mexico is bringing these together in a celebration of a Critically Endangered primate species: the Mexican black howler monkey. In 2013 Juan Carlos Serio-Silva was part of a team that not only helped to secure the establishment of a protected area for the Mexican black howler monkey, but also engaged local communities in a week of festivities, dubbed the First International Black Howler Monkey Week.



Helping the Amazon's 'Jaguar People' protect their culture and traditional wisdom
(02/11/2014) Tribes in the Amazon are increasingly exposed to the outside world by choice or circumstance. The fallout of outside contact has rarely been anything less than catastrophic, resulting in untold extinction of hundreds of tribes over the centuries. For ones that survived the devastation of introduced disease and conquest, the process of acculturation transformed once proud cultures into fragmented remnants, their self-sufficiency and social cohesion stripped away, left to struggle in a new world marked by poverty and external dependence



On edge of extinction, could drones and technology save the Little Dodo?
(02/10/2014) Almost nothing is known about the little dodo, a large, archaic, pigeon-like bird found only on the islands of Samoa. Worse still, this truly bizarre bird is on the verge of extinction, following the fate of its much more famous relative, the dodo bird. Recently, conservationists estimated that fewer than 200 survived on the island and maybe far fewer; frustratingly, sightings of the bird have been almost non-existent in recent years. But conservation efforts were buoyed this December when researchers stumbled on a juvenile little dodo hanging out in a tree. Not only was this an important sighting of a nearly-extinct species, but even more so it proved the species is still successfully breeding. In other words: there is still time to save the species from extinction so long as conservationists are able to raise the funds needed.



How hunters have become key to saving Bulgaria's capercaillie
(02/04/2014) Surprising clatter cuts through the silence in the snowy forest shortly before sunrise. The powerful clicking sounds like a dropping Ping-Pong ball before culminating in a loud pop resembling the opening of a champagne bottle. This sound is heard clearly and far. Propped on a thick pine tree branch, with a peacock-fanned tale, relaxed wings and head pointing skyward, a western capercaillie is singing. The song terminates with a low-frequency sound similar to scraping a fork to the bottom of a frying pan. It's exactly during those last few moments of singing that something unusual happens: the male bird goes temporarily deaf. Hence the species' common name in Bulgarian—deaf bird.



Next big idea in forest conservation? Connecting forest fragments
(01/31/2014) Dr. Stuart Pimm is an expert in extinctions: why they happen, how fast they happen, and how they can be prevented. Reconnecting forest fragments and avoiding fragmentation, according to Pimm, are among the most crucial things we can do to conserve global biodiversity. His organization SavingSpecies identifies areas at-risk for extinctions and helps local organizations fundraise so they can protect and restore habitats and safeguard biodiversity.



Predator appreciation: how saving lions, tigers, and polar bears could rescue ourselves
(01/29/2014) In the new book, In Predatory Light: Lions and Tigers and Polar Bears, authors Elizabeth Marshall Thomas, Sy Montgomery, and John Houston, and photographers Cyril Christo and Marie Wilkinson share with us an impassioned and detailed appeal to appreciate three of the world's biggest predators: lions, tigers, and polar bears. Through lengthy discussions, combining themes from scientific conservation to local community folklore, In Predatory Light takes us step by step deeper into the wild world of these awe-inspiring carnivores and their varied plight as they facedown extinction.