What is the zip code for places in Maine ?









Listed numerically by zip code
Zip code | Name | Area Code(s)

03901 Berwick
03902 Cape Neddick
03903 Eliot
03904 Kittery
03905 Kittery Point
03906 No Berwick
03906 North Berwick
03907 Ogunquit
03908 So Berwick
03908 South Berwick
03909 York
03910 York Beach
03911 York Harbor
04001 Acton
04002 Alfred
04002 Lyman
04003 Bailey Island
04004 Bar Mills
04005 Biddeford
04005 Dayton
04006 Biddeford Place
04006 Biddeford Pool
04007 Biddeford
04008 Bowdoinham
04009 Bridgton
04010 Brownfield
04011 Birch Island
04011 Brunswick
04011 Cundys Harbor
04011 Mere Point
04011 NAS Brunswick
04013 Bustins Island
04013 South Freeport
04014 Cape Porpoise
04015 Casco
04016 Center Lovell
04017 Chebeague Island
04019 Cliff Island
04020 Cornish
04021 Cumberland
04021 Cumberland Center
04021 Cumberlnd Center
04022 Denmark
04024 East Baldwin
04027 Lebanon
04028 East Parsonfield
04028 East Parsonsfield
04029 East Sebago
04029 Sebago
04030 East Waterboro
04032 Freeport
04033 Freeport
04033 L L Bean Co
04034 Freeport
04034 L L Bean Co
04037 Fryeburg
04037 North Fryeburg
04037 Stow
04038 Gorham
04039 Gray
04040 Harrison
04040 Sweden
04041 Hiram
04042 Hollis Center
04043 Kennebunk
04046 Arundel
04046 Kennebunkport
04047 Kezar Falls
04047 Maplewood
04047 Parsonsfield
04048 Limerick
04049 Limington
04050 Long Island
04051 Lovell
04054 Moody
04055 Naples
04056 Newfield
04057 North Bridgton
04061 North Waterboro
04062 Windham
04063 Ocean Park
04064 Old Orchard Beach
04064 Old Orchd Bch
04066 Orrs Island
04068 Porter
04069 Pownal
04070 Scarborough
04070 West Scarborough
04071 Frye Island
04071 Raymond
04072 Saco
04073 Sanford
04074 Pine Point
04074 Scarborough
04076 North Shapleigh
04076 Shapleigh
04077 South Casco
04078 South Freeport
04079 Harpswell
04079 South Harpswell
04082 South Windham
04082 Windham
04083 Springvale
04084 Sebago Lake
04084 Standish
04085 Steep Falls
04086 Pejepscot
04086 Topsham
04087 Waterboro
04088 South Waterford
04088 Waterford
04090 Wells
04091 West Baldwin
04092 Westbrook
04093 Buxton
04093 West Buxton
04094 West Kennebunk
04095 West Newfield
04096 Yarmouth
04097 North Yarmouth
04098 Westbrook
04101 Portland
04102 Portland
04103 Portland
04104 Portland
04105 Falmouth
04105 Falmouth Foreside
04105 Portland
04106 Portland
04106 So Portland
04106 South Portland
04107 Cape Cottage
04107 Cape Eliz
04107 Cape Elizabeth
04107 Pond Cove
04107 Portland
04108 Peaks Island
04108 Portland
04109 Cushing Island
04109 Diamond Cove
04109 Diamond Island
04109 Great Diamond Island
04109 Grt Dia Island
04109 Little Diamond Island
04109 Ltle Dia Island
04109 Portland
04110 Cumb Foreside
04110 Cumberland Foreside
04110 Portland
04112 Portland
04116 Portland
04116 South Portland
04122 Portland
04122 Union Mutual Life Ins
04123 Portland
04123 Union Mutual Life Ins
04124 Portland
04124 Union Mutual Life Ins
04210 Auburn
04211 Auburn
04212 Auburn
04216 Andover
04217 Albany Township
04217 Bethel
04217 Gilead
04217 Mason Township
04219 Bryant Pond
04219 Milton Township
04219 Woodstock
04220 Buckfield
04220 Hartford
04220 Sumner
04221 Canton
04222 Durham
04223 Danville
04224 Carthage
04224 Dixfield
04225 Dryden
04226 East Andover
04227 East Dixfield
04228 East Livermore
04230 East Poland
04231 East Stoneham
04231 Stoneham
04234 East Wilton
04236 Greene
04237 Hanover
04238 Hebron
04239 Jay
04240 Lewiston
04241 Lewiston
04243 Lewiston
04250 Lisbon
04252 Lisbon
04252 Lisbon Falls
04253 Livermore
04254 Livermore Falls
04255 Greenwood
04256 Mechanic Falls
04257 Mexico
04258 Minot
04259 Monmouth
04260 New Gloucester
04260 New Gloucestr
04261 Newry
04261 Upton
04262 Jay
04262 North Jay
04263 Leeds
04265 North Monmouth
04266 North Turner
04267 North Waterford
04268 Norway
04270 Otisfield
04270 Oxford
04271 Paris
04271 Paris Hill
04274 Poland
04274 Poland Spring
04275 Byron
04275 Frye
04275 Roxbury
04276 Rumford
04276 Rumford Center
04276 Rumford Point
04280 Sabattus
04280 Wales
04281 South Paris
04282 Turner
04284 Wayne
04285 Weld
04286 Bethel
04286 West Bethel
04287 Bowdoin
04287 West Bowdoin
04288 West Minot
04289 West Paris
04290 Peru
04290 West Peru
04291 West Poland
04292 Sumner
04294 Perkins Township
04294 Wilton
04330 Augusta
04330 Chelsea
04330 Sidney
04330 Togus
04332 Augusta
04333 Augusta
04333 Me State Agencies
04336 Augusta
04336 Central M E Power Co
04338 Augusta
04341 Coopers Mills
04342 Dresden
04343 East Winthrop
04344 Farmingdale
04345 Gardiner
04345 Pittston
04345 West Gardiner
04346 Randolph
04347 Hallowell
04348 Jefferson
04348 Somerville
04349 Fayette
04349 Kents Hill
04350 Litchfield
04351 Manchester
04352 Mount Vernon
04353 Whitefield
04354 Palermo
04355 Readfield
04357 Richmond
04358 China
04358 South China
04358 Weeks Mills
04359 South Gardiner
04360 Vienna
04363 Windsor
04364 Winthrop
04401 Bangor
04401 Glenburn
04401 Hermon
04401 Veazie
04402 Bangor
04406 Abbot
04406 Blanchard Township
04408 Aurora
04408 Great Pond
04410 Bradford
04411 Bradley
04412 Brewer
04413 Brookton
04413 Forest City Township
04413 Forest Township
04413 Frst City Township
04414 Barnard Township
04414 Brownville
04414 Ebeemee Township
04414 Wiliamsbg Township
04414 Williamsburg Township
04415 Brownville Junction
04415 Brownvlle JCT
04416 Bucksport
04416 Verona Island
04417 Burlington
04418 Cardville
04418 Costigan
04418 Greenbush
04418 Greenfield Township
04418 Greenfld Township
04418 Olamon
04419 Carmel
04420 Castine
04420 Maine Maritime Academy
04421 Castine
04422 Charleston
04424 Danforth
04424 Weston
04426 Atkinson
04426 Bowerbank
04426 Dover Foxcroft
04426 Dovr Foxcroft
04426 Dvr Foxcroft
04426 Sebec
04427 Corinth
04427 East Corinth
04428 Clifton
04428 Eddington
04429 Dedham
04429 East Holden
04429 Holden
04430 East Millinocket
04431 East Orland
04434 Etna
04435 Exeter
04438 Frankfort
04441 Beaver Cove
04441 Frenchtown Township
04441 Frenchtwn Township
04441 Greenville
04441 Lily Bay Township
04442 Greenville Junction
04442 Greenvlle Jct
04443 Eliotsvle Township
04443 Elliottsville Township
04443 Guilford
04443 Parkman
04443 Willimantic
04444 Hampden
04444 Newburgh
04448 Edinburg
04448 Howland
04448 Seboeis Plt
04449 Hudson
04450 Kenduskeag
04451 Kingman
04451 Kingman Township
04451 Macwahoc Plt
04453 Lagrange
04453 Maxfield
04454 Lambert Lake
04455 Lee
04456 Levant
04457 Chester
04457 Lincoln
04457 Lincoln Center
04457 Lincoln Cntr
04457 Mattamisc Township
04457 Mattamiscontis Township
04457 Woodville
04459 Mattawamkeag
04459 Molunkus Township
04460 Medway
04461 Milford
04462 Millinocket
04463 Derby
04463 Lake View Plt
04463 Medford
04463 Milo
04463 Orneville Township
04464 Monson
04468 Alton
04468 Argyle Township
04468 Indian Island
04468 Old Town
04469 Orono
04469 University of Maine
04471 Amity
04471 Cary Plt
04471 North Amity
04471 Orient
04472 Orland
04473 Orono
04474 Orrington
04475 Passadumkeag
04476 Penobscot
04478 Pittstn Acdmy
04478 Pittston Academy Grant Township
04478 Plymouth Township
04478 Rockwood
04478 Seboomook Township
04479 Sangerville
04481 Brownville
04481 Dover Foxcroft
04481 Sebec
04485 Greenville
04485 Shirley
04485 Shirley Mills
04487 Carroll Plt
04487 Lakeville
04487 Prentiss Township
04487 Springfield
04487 Webster Plt
04488 Stetson
04489 Stillwater
04490 Codyville Plt
04490 Topsfield
04491 Vanceboro
04492 Talmadge
04492 Waite
04493 Enfield
04493 Lowell
04493 West Enfield
04495 Winn
04496 Winterport
04497 Bancroft
04497 Drew Plt
04497 Glenwood Plt
04497 Haynesville
04497 Reed Plt
04497 Wytopitlock
04530 Arrowsic
04530 Bath
04530 West Bath
04535 Alna
04537 Boothbay
04538 Boothbay Harbor
04538 Boothbay Hbr
04538 Capitol Island
04539 Bristol
04541 Chamberlain
04543 Damariscotta
04544 East Boothbay
04547 Friendship
04548 Five Islands
04548 Georgetown
04548 Mac Mahan
04549 Boothbay
04549 Is of Springs
04549 Isle of Springs
04551 Bremen
04551 Medomak
04553 Newcastle
04554 New Harbor
04555 Nobleboro
04556 Edgecomb
04558 New Harbor
04558 Pemaquid
04562 Phippsburg
04563 Cushing
04564 Round Pond
04565 Sebasco Estates
04565 Sebasco Ests
04568 South Bristol
04570 Boothbay Harbor
04570 Boothbay Hbr
04570 Squirrel Island
04571 Trevett
04572 Waldoboro
04573 Walpole
04574 Washington
04575 West Boothbay Ha
04575 West Boothbay Harbor
04575 West Boothby Hbr
04576 Newagen
04576 Southport
04578 Westport Island
04578 Wiscasset
04579 Woolwich
04605 Amherst
04605 Ellsworth
04605 Fletchers Landing Township
04605 Fletchers Lodge
04605 Lamoine
04605 Mariaville
04605 Osborn
04605 Otis
04605 Trenton
04605 Waltham
04606 Addison
04607 Gouldsboro
04607 South Gouldsboro
04609 Bar Harbor
04611 Beals
04612 Bernard
04612 West Tremont
04613 Birch Harbor
04614 Blue Hill
04616 Brooklin
04617 Brooksville
04619 Calais
04622 Beddington
04622 Cherryfield
04622 Deblois
04623 Centerville
04623 Columbia
04623 Columbia Falls
04624 Corea
04625 Cranberry Island
04625 Cranberry Isles
04626 Cutler
04627 Deer Isle
04628 Dennysville
04628 Edmunds Township
04629 East Blue Hill
04629 Surry
04630 East Machias
04631 Eastport
04634 Eastbrook
04634 Franklin
04635 Frenchboro
04637 Grand Lake Stream
04637 Grand Lk Strm
04640 Hancock
04642 Brooksville
04642 Harborside
04643 Harrington
04644 Hulls Cove
04645 Isle au Haut
04645 Stonington
04646 Islesford
04648 Jonesboro
04649 Jonesport
04650 Little Deer Island
04650 Little Deer Isle
04652 Lubec
04652 Trescott Township
04653 Bass Harbor
04654 Machias
04654 Marshfield
04654 Northfield
04654 Roque Bluffs
04654 Whitneyville
04655 Bucks Harbor
04655 Machiasport
04657 Cooper
04657 Meddybemps
04658 Milbridge
04660 Mount Desert
04660 Otter Creek
04662 Northeast Harbor
04662 Northeast Hbr
04664 North Sullivan
04664 Sullivan
04666 Charlotte
04666 Pembroke
04667 Perry
04667 Pleasant Point
04668 Indian Township
04668 Princeton
04669 Prospect Harbor
04669 Prospect Hbr
04671 Robbinston
04672 Salsbury Cove
04673 Sargentville
04674 Seal Cove
04675 Seal Harbor
04676 Sedgwick
04677 Sorrento
04679 Southwest Harbor
04679 Southwest Hbr
04680 Steuben
04681 Stonington
04683 Sunset
04684 Surry
04685 Minturn
04685 Swans Island
04686 Machias
04686 Wesley
04691 Whiting
04693 Winter Harbor
04694 Alexander
04694 Baileyville
04694 Baring Plt
04694 Crawford
04694 Woodland Washington County
04730 Hammond
04730 Hodgdon
04730 Houlton
04730 Linneus
04730 Littleton
04730 Ludlow
04732 Ashland
04732 Garfield Plt
04732 Masardis
04732 Nashville Plt
04733 Benedicta
04734 Blaine
04735 Bridgewater
04736 Caribou
04736 Connor Township
04736 Woodland
04737 Ashland
04737 Clayton Lake
04738 Crouseville
04739 Eagle Lake
04739 Quimby
04739 Winterville Plt
04739 Wntervlle Plt
04740 Easton
04741 Estcourt Station
04741 Fort Kent
04742 Fort Fairfield
04743 Fort Kent
04743 New Canada
04743 Saint John Plt
04744 Fort Kent Mills
04744 Fort Kent Mls
04745 Frenchville
04745 Upper Frenchville
04745 Upper Frnchvl
04746 Grand Isle
04746 Lille
04747 Crystal
04747 Dyer Brook
04747 Island Falls
04750 Caswell
04750 Limestone
04750 Loring Cm Center
04751 Limestone
04756 Madawaska
04757 Castle Hill
04757 Chapman
04757 Mapleton
04758 Mars Hill
04760 Monticello
04761 Houlton
04761 New Limerick
04762 New Sweden
04763 Oakfield
04764 Oxbow
04765 Mount Chase
04765 Patten
04766 Perham
04768 Portage
04768 Portage Lake
04769 Presque Isle
04772 Saint Agatha
04773 Saint David
04774 Allagash
04774 Saint Francis
04775 Sheridan
04776 Sherman
04776 Sherman Mills
04776 Silver Ridge
04776 Silver Ridge Township
04777 Herseytown Township
04777 Hrsytown Township
04777 Sherman Station
04777 Stacyville
04779 Cross Lake Township
04779 Cross Lke Township
04779 Sinclair
04780 Hersey
04780 Merrill
04780 Moro Plt
04780 Smyrna Mills
04781 Soldier Pond
04781 Wallagrass
04783 Stockholm
04783 Westmanland
04785 Cyr Plt
04785 Hamlin
04785 Van Buren
04786 Wade
04786 Washburn
04787 Westfield
04841 Rockland
04843 Camden
04846 Glen Cove
04847 Camden
04847 Hope
04848 Islesboro
04849 Lincolnville
04849 Northport
04850 Lincolnville Center
04850 Lincolnvl Center
04851 Matinicus
04852 Monhegan
04853 North Haven
04854 Owls Head
04855 Port Clyde
04856 Rockport
04858 South Thomaston
04859 Spruce Head
04859 Tenants Harbor
04859 Tenants Hbr
04860 Saint George
04860 Tenants Harbor
04860 Tenants Hbr
04861 Thomaston
04862 Appleton
04862 Union
04863 Vinalhaven
04864 Warren
04865 West Rockport
04901 Benton
04901 Waterville
04901 Winslow
04903 Waterville
04910 Albion
04911 Anson
04911 Starks
04912 Athens
04912 Brighton Plt
04915 Belfast
04915 Swanville
04915 Waldo
04917 Belgrade
04918 Belgrade Lakes
04918 Belgrade Lks
04920 Bingham
04920 Concord Township
04920 Moscow
04920 Pleasant Ridge Plt
04920 Plsnt Rdg Plt
04921 Brooks
04921 Jackson
04922 Burnham
04923 Cambridge
04924 Canaan
04925 Caratunk
04926 China Village
04927 Clinton
04928 Corinna
04929 Detroit
04930 Dexter
04930 Ripley
04932 Dixmont
04933 East Newport
04935 East Vassalboro
04936 Chain of Pnds
04936 Chain of Ponds Township
04936 Coburn Gore
04936 Eustis
04937 Fairfield
04938 Chesterville
04938 Farmington
04938 Industry
04939 Garland
04940 Farmingtn Falls
04940 Farmington Falls
04941 Freedom
04941 Montville
04942 Harmony
04942 Mayfield Township
04942 Wellington
04943 Hartland
04944 Hinckley
04945 Dennistown
04945 Jackman
04945 Jhnsn Mountain Township
04945 Johnson Mountain Township
04945 Long Pond Township
04945 Moose River
04945 Parlin Pd Township
04945 Parlin Pond Township
04945 Sandy Bay Township
04947 Carabaset Valley
04947 Carrabassett Valley
04947 Kingfield
04949 Liberty
04950 Madison
04951 Monroe
04952 Belmont
04952 Morrill
04953 Newport
04954 New Portland
04954 North New Portland
04954 North New Portlnd
04955 New Sharon
04956 New Vineyard
04957 Mercer
04957 Norridgewock
04958 Embden
04958 North Anson
04961 Carrying Place Town Township
04961 Caryng Pl Township
04961 Dead River Township
04961 Dead Rvr Township
04961 Highland Plt
04961 Lexington Township
04961 New Portland
04961 North New Portland
04961 North New Portlnd
04961 Pierce Pond
04961 Pierce Pond Township
04962 North Vassalboro
04963 Oakland
04963 Rome
04964 Adamstown Township
04964 Oquossoc
04965 Palmyra
04966 Avon
04966 Madrid Township
04966 Phillips
04967 Pittsfield
04969 Plymouth
04970 Coplin Plt
04970 Dallas Plt
04970 Lang Township
04970 Rangeley
04970 Sandy River Plt
04970 Sandy Rvr Plt
04971 Saint Albans
04972 Sandy Point
04973 Searsmont
04974 Searsport
04975 Shawmut
04976 Cornville
04976 Skowhegan
04978 Smithfield
04979 Solon
04981 Prospect
04981 Stockton Springs
04982 Stratton
04983 Freeman Township
04983 Salem Township
04983 Strong
04984 Temple
04985 East Moxie Township
04985 Indian Stream
04985 Indian Stream Township
04985 Moxie Gore
04985 Moxie Gore Township
04985 The Forks Plt
04985 West Forks
04986 Knox
04986 Thorndike
04987 Troy
04988 Unity
04989 Vassalboro
04992 West Farmington



Why is zip code data on an environmental science site?
In 2002 I was working on a project that correlated pollution and income for zip codes across the United States. Visitors told me the data files were very useful so I left them on the site and now update the postal information on a periodic basis even though the focus of the site is conservation.


Recent environmental features
A Tale of Two Elephants: celebrating the lives and mourning the deaths of Cirrocumulus and Ngampit
(05/07/2013) On March 21st, the organization Save the Elephants posted on their Facebook page that two African elephants had been poached inside a nearby reserve: "Sad news from the north of Kenya. Usually the national reserves are safe havens for elephants, and they know it. But in the last two weeks two of our study animals have been shot inside the Buffalo Springs reserve. First an 18 year-old bull called Ngampit and then, yesterday, 23 year-old female called Cirrocumulus (from the Clouds family)."



All the world's rarest birds in one book: photo contest enlivens new guide
(05/06/2013) The World's Rarest Birds is an extraordinary bird book. 590 different bird species are classified as Endangered or Critically Endangered, with many species only existing in captivity. A new book, The World's Rarest Birds, catalogs all of these species. Each species is shown with remarkable color-photography and illustrations. Threats to species habitat are described, population estimates per species are given, and each species has a quick response (QR) code that takes the reader to a species-specific BirdLife International webpage. The book also covers 60 Data Deficient species. Data Deficient means that there exists little to no information on the relative abundance and distribution of the species.



Conservation without supervision: Peruvian community group creates and patrols its own protected area
(04/30/2013) When we think of conservation areas, many of us think of iconic National Parks overseen by uniformed government employees or wilderness areas purchased and run from afar by big-donor organizations like The Nature Conservancy, Wildlife Conservation Society, WWF, or Conservation International. But what happens to ecosystems and wildlife in areas where there's a total lack of government presence and no money coming in for its protection? This is the story of one rural Peruvian community that took conservation matters into their own hands, with a little help from a dedicated pair of primate researchers, in order to protect a high biodiversity cloud forest.



What if companies actually had to compensate society for environmental destruction?
(04/29/2013) The environment is a public good. We all share and depend on clean water, a stable atmosphere, and abundant biodiversity for survival, not to mention health and societal well-being. But under our current global economy, industries can often destroy and pollute the environment—degrading public health and communities—without paying adequate compensation to the public good. Economists call this process "externalizing costs," i.e. the cost of environmental degradation in many cases is borne by society, instead of the companies that cause it. A new report from TEEB (The Economics of Ecosystems and Biodiversity), conducted by Trucost, highlights the scale of the problem: unpriced natural capital (i.e. that which is not taken into account by the global market) was worth $7.3 trillion in 2009, equal to 13 percent of that year's global economic output.



The river of plenty: uncovering the secrets of the amazing Mekong
(04/23/2013) Home to giant catfish and stingrays, feeding over 60 million people, and with the largest abundance of freshwater fish in the world, the Mekong River, and its numerous tributaries, brings food, culture, and life to much of Southeast Asia. Despite this, little is known about the biodiversity and ecosystems of the Mekong, which is second only to the Amazon in terms of freshwater biodiversity. Meanwhile, the river is facing an existential crisis in the form of 77 proposed dams, while population growth, pollution, and development further imperil this understudied, but vast, ecosystem.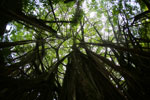 Letting nature do the talking this Earth Day (pictures)
(04/22/2013) Instead of writing a special article for this Earth Day, we are instead letting nature's beauty do the talking. The photos below were taken by the Mongabay.com team — Rhett Butler, Jeremy Hance, and Tiffany Roufs — in the twelve months since Earth Day 2012. Countries in this set include the United States (California and Hawaii), Dominican Republic, Brazil, Malaysia (Sabah), and Indonesia (Kalimantan and Sumatra).



Fighting deforestation—and corruption—in Indonesia
(04/11/2013) The basic premise of the Reducing Emissions from Deforestation and Degradation (REDD+) program seems simple: rich nations pay tropical countries for preserving their forests. Yet the program has made relatively limited progress on the ground since 2007, when the concept got tentative go-ahead during U.N. climate talks in Bali. The reasons for the stagnation are myriad, but despite the simplicity of the idea, implementing REDD+ is extraordinarily complex. Still the last few years have provided lessons for new pilot projects by testing what does and doesn't work. Today a number of countries have REDD+ projects, some of which are even generating carbon credits in voluntary markets. By supporting credibly certified projects, companies and individuals can claim to "offset" their emissions by keeping forests standing. However one of the countries expected to benefit most from REDD+ has been largely on the sidelines. Indonesia's REDD+ program has been held up by numerous factors, but perhaps the biggest challenge for REDD+ in Indonesia is corruption.



Saviors or villains: controversy erupts as New Zealand plans to drop poison over Critically Endangered frog habitat
(04/10/2013) New Zealand's Department of Conservation (DOC) is facing a backlash over plans to aerially drop a controversial poison, known as 1080, over the habitat of two endangered, prehistoric, and truly bizarre frog species, Archey's and Hochsetter's frogs, on Mount Moehau. Used in New Zealand to kill populations of invasive mammals, such as rats and the Australian long-tailed possum, 1080 has become an increasingly emotive issue in New Zealand, not just splitting the government and environmentalists, but environmental groups among themselves. Critics allege that the poison, for which there is no antidote, decimates local animals as well as invasives, while proponents say the drops are the best way to control invasive mammals that kill endangered species like birds and frogs and may spread bovine tuberculosis (TB).



Investigation clears APP of deforestation allegations in Borneo
(04/04/2013) Two logging companies that supply Asia Pulp & Paper (APP) with timber have not violated the Indonesian forestry giant's new zero deforestation commitment, according to a field investigation by The Forest Trust, a conservation group. The investigation was a direct response to allegations raised in a report published last week by Relawan Pemantau Hutan Kalimantan (RPHK), a consortium of local NGOs in West Kalimantan, the western-most province in Indonesian Borneo. The RPHK report found evidence of active clearing within two concession areas linked to Asia Tani Persada (ATP) and Daya Tani Kalbar (DTK), companies that supply APP with timber for its pulp mills.



Harnessing religious teachings about stewardship to protect the planet - an interview with Sikh activist Bandana Kaur
(03/28/2013) Many religious groups have taken on the role of environmental custodians, citing scriptures that urge living in harmony with plants and animals. Representatives of nine world religions pledged in 2009 to develop environmental programs. The Sikh religion's contribution to that effort is called EcoSikh. With a global community 30 million strong, Sikhism is the world's fifth largest religion. Sikhs trace their roots to Punjab. In the 1960s and 1970s, the Green Revolution — research and technology breakthroughs that dramatically increased agricultural yields worldwide — turned Punjab into "the breadbasket of India." In the past 20 years, though, the intensive farming has eroded Punjab's soil and water.



Into the unknown mountains of Cambodia: rare birds, rice wine, and talk of tigers
(03/14/2013) Ringed with forested mountains forming the borders with Laos and Vietnam, the northeast corner of Cambodia has been an intriguing blank spot among my extensive travels through the country. Nestled up against this frontier is Virachey National Park, created in 1993. I began searching for a way to explore this area a couple of years ago, hoping to connect with conservation NGOs to get me into the park; no one seemed to know much about it. I learned that the area had been written off by these groups due to massive land concessions given to logging and rubber concerns. The World Bank abandoned its 8-year effort to create a management scheme for Virachey after the concessions were granted in 2007. A moratorium on the concessions is temporarily in place, but illegal logging incursions into the park continue.



Seeing the forest through the elephants: slaughtered elephants taking rainforest trees with them
(03/11/2013) Elephants are vanishing. The booming illegal ivory trade is decimating the world's largest land animal, but no place has been harder hit than the Congo basin and its forest elephants (Loxodonta cyclotis). The numbers are staggering: a single park in Gabon, Minkebe National Park, has seen 11,100 forest elephants killed in the last eight years; Okapi Faunal Reserve in the Democratic Republic of the Congo has lost 75 percent of its elephants in fifteen years; and a new study in PLoS ONE estimates that in total 60 percent of the world's forest elephants have been killed in the last decade alone. But what does that mean for the Congo forest?



Forests under fire: Australia's imperiled south west
(03/05/2013) In the far southwestern corner of Western Australia, beyond the famed wineries in the shadow of the Margaret River, lies an ecosystem like no other, the South West ecoregion. This part of Australia has been identified as one of 34 global biodiversity hotspots, home to rare endemic flora and fauna like the Carnaby's black cockatoo, numbat (banded anteaters), woylie (brush-tailed bettong), mainland quokka and over 1500 plant species, most found nowhere else. Unfortunately, this unique habitat is being increasingly fragmented and its inhabitants threatened by a number of forces, including climate change, dieback, fires and logging. And, on the eve of the Western Australia's state elections, the future of the South West hangs in the balance.



Extinction warning: racing to save the little dodo from its cousin's fate
(03/04/2013) Sometime in the late 1600s the world's last dodo perished on the island of Mauritius. No one knows how it spent its final moments—rather in the grip of some invasive predator or simply fading away from loneliness—but with its passing came an icon of extinction, that final breath passed by the last of its kind. The dodo, a giant flightless pigeon, was a marvel of the animal world: now another island ground pigeon, known as the little dodo, is facing its namesake's fate. Found only in Samoa, composed of ten islands, the bird has many names: the tooth-billed pigeon, the Manumea (local name), and Didunculus ("little dodo") strigirostris, which lead one scientist to Christen it the Dodlet. But according to recent surveys without rapid action the Dodlet may soon be as extinct as the dodo.



Asiatic cheetahs: on the road to extinction?
(02/26/2013) Cheetahs (Acinonyx jubatus) are unique among large cats. They have a highly specialized body, a mild temperament, and are the fastest living animals on land. Acinonyx jubatus venaticus, the Asiatic subspecies, is unique among cheetahs and the only member of five currently living subspecies to occur outside of Africa. Listed as Critically Endangered on the IUCN Red List—with a population of between 70 and 100 individuals—the Asiatic cheetah is one of the rarest felines on the planet. But new proposed road through one of its last habitat strongholds may threaten the cat even further.



Warlords, sorcery, and wildlife: an environmental artist ventures into the Congo
(02/25/2013) Last year, Roger Peet, an American artist, traveled to the Democratic Republic of Congo (DRC) to visit one of the world's most remote and wild forests. Peet spent three months in a region that is largely unknown to the outside world, but where a group of conservationists, headed by Terese and John Hart, are working diligently to create a new national park, known as Lomami. Here, the printmaker met a local warlord, discovered a downed plane, and designed a tomb for a wildlife ranger killed by disease, in addition to seeing some of the region's astounding wildlife. Notably, the burgeoning Lomami National Park is home to the world's newest monkey species, only announced by scientists last September.



Jaguars, tapirs, oh my!: Amazon explorer films shocking wildlife bonanza in threatened forest
(02/19/2013) Watching a new video by Amazon explorer, Paul Rosolie, one feels transported into a hidden world of stalking jaguars, heavyweight tapirs, and daylight-wandering giant armadillos. This is the Amazon as one imagines it as a child: still full of wild things. In just four weeks at a single colpa (or clay lick where mammals and birds gather) on the lower Las Piedras River, Rosolie and his team captured 30 Amazonian species on video, including seven imperiled species. However, the very spot Rosolie and his team filmed is under threat: the lower Las Piedras River is being infiltrated by loggers, miners, and farmers following the construction of the Trans-Amazon highway.



Pity the pangolin: little-known mammal most common victim of the wildlife trade
(02/11/2013) Last year tens-of-thousands of elephants and hundreds of rhinos were butchered to feed the growing appetite of the illegal wildlife trade. This black market, largely centered in East Asia, also devoured tigers, sharks, leopards, turtles, snakes, and hundreds of other animals. Estimated at $19 billion annually, the booming trade has periodically captured global media attention, even receiving a high-profile speech by U.S. Secretary of State, Hillary Clinton, last year. But the biggest mammal victim of the wildlife trade is not elephants, rhinos, or tigers, but an animal that receives little notice and even less press: the pangolin. If that name doesn't ring a bell, you're not alone.



The beginning of the end of deforestation in Indonesia?
(02/05/2013) Asia Pulp & Paper, a forestry giant that has been widely criticized for its role in driving deforestation and contributing to social conflict in Indonesia, today announced a zero deforestation policy that could have a dramatic impact on efforts to slow the Southeast Asian nation's high rate of deforestation. The policy, which went into effect February 1, is ambitious enough that one of APP's most vocal critics and agitators, Greenpeace, will suspend its highly-damaging campaign against the paper giant. The campaign against APP has cost the paper giant tens of millions of dollars in lost business since 2009. The new policy targets several of the major criticisms against APP, including deforestation, degradation of high carbon peatlands, conservation of critical wildlife habitat, and social conflict with local communities.



Geneticists discover distinct lion group in squalid conditions
(02/04/2013) They languished behind bars in squalid conditions, their very survival in jeopardy. Outside, an international team of advocates strove to bring worldwide attention to their plight. With modern genetics, the experts sought to prove what they had long believed: that these individuals were special. Like other cases of individuals waiting for rescue from a life of deprivation behind bars, the fate of those held captive might be dramatically altered with the application of genetic science to answer questions of debated identity. Now recent DNA analysis has made it official: this group is special and because of their scientifically confirmed distinctiveness they will soon enjoy greater freedom.