Delaware Zip Codes

---

What is the zip code for places in Delaware ?

Listed numerically by zip code
Zip code | Name | Area Code(s) | 19701 Bear
19702 Christiana
19702 Newark
19703 Claymont
19706 Delaware City
19707 Hockessin
19708 Kirkwood
19709 Middletown
19710 Montchanin
19711 Newark
19712 Avon Products Inc
19712 Newark
19713 Newark
19714 Newark
19715 Newark
19716 Newark
19717 Newark
19718 Christiana Medical Center
19718 Newark
19720 Manor
19720 Minquadale
19720 New Castle
19721 Citibank
19721 New Castle
19725 Newark
19725 Shared Firm Zip
19726 Newark
19726 Shared Firm Zip
19730 Odessa
19731 Port Penn
19732 Rockland
19733 Saint Georges
19734 Blackbird
19734 Townsend
19735 Winterthur
19736 Yorklyn
19801 Wilmington
19802 Edgemoor
19802 Wilmington
19803 Talleyville
19803 Talleyville Postal Store
19803 Wilmington
19804 Newport
19804 Stanton
19804 Wilmington
19805 Elsmere
19805 Wilmington
19806 Wilmington
19807 Greenville
19807 Wilmington
19808 Marshallton
19808 Wilmington
19809 Bellefonte
19809 Edgemoor
19809 Wilmington
19810 Arden
19810 Edgemoor
19810 Wilmington
19850 Wilmington
19880 Wilmington
19884 Bank of America
19884 Greenville
19884 Wilmington
19885 Shared Firm Zip
19885 Wilmington
19886 Bank of America
19886 Shared Firm Zip
19886 Wilmington
19890 Wilmington
19890 Wilmington Trust
19891 Bank of America
19891 Wilmington
19892 Citibank
19892 Wilmington
19893 Chase Manhattan Bank N A
19893 Wilmington
19894 Hercules Incorporated
19894 Wilmington
19895 Delmarva Power
19895 Wilmington
19896 Verizon
19896 Wilmington
19897 Astrazeneca
19897 Wilmington
19898 Dupont Co Inc
19898 Wilmington
19899 Wilmington
19901 Dover
19901 Leipsic
19902 Dover
19902 Dover AFB
19902 Dover Air Force Base
19903 Dover
19904 Dover
19905 Dover
19906 Dover
19930 Bethany Beach
19931 Bethel
19933 Bridgeville
19934 Camden
19934 Camden Wyo
19934 Camden Wyoming
19934 Camden-Wy
19934 Camden-Wyo
19934 Camden-Wyoming
19934 Wyoming
19936 Cheswold
19938 Clayton
19939 Dagsboro
19940 Delmar
19941 Ellendale
19943 Felton
19944 Fenwick Island
19944 Fenwick Isle
19944 Selbyville
19945 Frankford
19946 Frederica
19947 Georgetown
19950 Farmington
19950 Greenwood
19951 Harbeson
19952 Harrington
19953 Hartly
19954 Houston
19955 Kenton
19956 Laurel
19958 Lewes
19958 Lewes Beach
19960 Lincoln
19961 Little Creek
19962 Magnolia
19963 Milford
19963 Slaughter Beach
19964 Marydel
19966 Long Neck
19966 Millsboro
19967 Millville
19967 Ocean View
19968 Milton
19969 Nassau
19970 Clarksville
19970 Millville
19970 Ocean View
19970 Oceanview
19971 Dewey Bch
19971 Dewey Beach
19971 Rehoboth
19971 Rehoboth Bch
19971 Rehoboth Beach
19973 Blades
19973 Seaford
19975 Fenwick Island
19975 Selbyville
19975 West Fenwick
19977 Smyrna
19979 Viola
19980 Woodside



Why is zip code data on an environmental science site?
In 2002 I was working on a project that correlated pollution and income for zip codes across the United States. Visitors told me the data files were very useful so I left them on the site and now update the postal information on a periodic basis even though the focus of the site is conservation.


Recent environmental features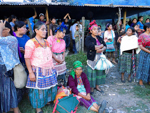 Damming Dissent: Community leaders behind bars in Guatemala after opposing hydro projects
(07/02/2015) The Guatemalan government has granted concessions for several hydroelectric dams in the department of Huehuetenango without consulting the local Mayan population or obtaining their consent, activists charge. Communities resisting the dam projects have been experiencing a multi-pronged crackdown, including arrests and at least three murders.



Chinese turtle heist sends rare Philippine species to brink of extinction, international rescue underway
(06/29/2015) On Friday, June 19, Philippine authorities raided a warehouse on the island of Palawan and confiscated more than 4,000 live, illegally harvested rare turtles, only days before they were to be shipped to foreign food and pet markets. The massive haul included over 3,800 critically endangered Philippine forest turtles – animals in very poor health and showing signs of severe neglect from long captivity.



Do we need to move 'beyond certification' to save forests?
(06/25/2015) Over the past two years dozens of companies have established 'zero-deforestation' or 'deforestation-free' policies for the commodities they source, trade, and produce. The pace of adoption has been staggeringly fast for a business that have been historically slow-moving relative to other industries. Some sectors, like the Indonesian palm oil industry and the Brazilian soy industry, even appear to be nearing a critical mass where the majority of international buyers and traders are now bound by such agreements.



Amazon tribe creates 500-page traditional medicine encyclopedia
(06/24/2015) In one of the great tragedies of our age, indigenous traditions, stories, cultures and knowledge are winking out across the world. Whole languages and mythologies are vanishing, and in some cases even entire indigenous groups are falling into extinction. This is what makes the news that a tribe in the Amazon have created a 500-page encyclopedia of their traditional medicine all the more remarkable.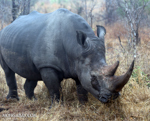 Video: Vet describes emotional toll of responding to brutal rhino poaching
(06/24/2015) In March 2012 poachers struck a South African game reserve. They drugged three rhinos and hacked off their horns, inflicting massive facial trauma to the immobile but unanesthetized animals. Wildlife veterinarian Will Fowlds attended to the victims.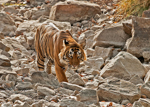 Social-media firestorm defends popular man-eating tiger in India, raising conservation questions
(06/23/2015) On May 8, 56-year-old forest guard Rampal Saini was attacked and killed by a tiger named Ustad with a bite to the neck. Ustad was hugely popular with tourists and had gained a massive online following. But Saini was Ustad's fourth victim in a span of five years, and his death unleashed a heated debate — especially online — about whether the ensuing decision to banish him to captivity was the right one.



New solidarity in struggle to protect Turkey's 'life spaces'
(06/19/2015) Emerging regional and national networks seek to build connections between local communities and provide support to their fights against dams, mines, and other environmental threats.



Can we save the Sumatran rhino? Indonesia holds out hope
(06/19/2015) 'One percent of the world's population,' veterinarian Zulfi Arsan says as he nods towards Bina, a 714-kilogram, 30-year-old female Sumatran rhinoceros leisurely crunching branches whole. A gentle and easygoing rhino, pink-hued Bina doesn't seem to mind the two-legged hominids snapping pictures and awing at her every move at the Sumatran Rhino Sanctuary.



It can be done! – Building better dams in the Andean Amazon
(06/18/2015) More than 150 dams are currently planned for five of the six major Andean tributaries of the Amazon River. Damming those large, free-flowing streams would provide hydropower to half a dozen South American countries – meeting their energy needs for decades to come, but with unknown, potentially calamitous environmental and social impacts.



151 dams could be catastrophic to Amazon ecological connectivity
(06/10/2015) As South American countries begin to move beyond fossil fuels, many are looking to hydropower. The rivers flowing from the Andes Mountains down into the Amazon basin could provide a wealth of liquid potential to meet the energy demands of expanding populations, economies, and development.



Saving the greater sage grouse, the most hotly-debated bird since the spotted owl (PHOTOS)
(06/09/2015) The greater sage grouse -- also known as the sage chicken, sage hen and sage cock -- is North America's largest grouse and an icon of both sagebrush country and the untamed West. But it is rapidly disappearing from the 11 Western U.S. states and two Canadian provinces it calls home.



Bolivia's aggressive agricultural development plans threaten forests
(06/08/2015) Bolivia's government, supported by some small and most large producers, pushes to expand agricultural lands at the expense of the nation's environment. In April 2015, small-scale Bolivian farmers gathered for a summit with stakeholders from a very different part of the agricultural sector: commercial farmers who oversee vast farms and watch international exchange markets just as closely as the weather.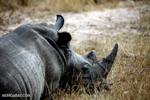 Amid rhinoceros poaching frenzy, dark days for South African society
(06/05/2015) South Africa is in the eye of a global rhino-poaching cyclone, with highly organized and elusive international syndicates running a brisk black-market trade in rhino horn. Public trust is faltering: 'Rhino money buys many people at all levels,' a senior antipoaching official said.



Cajamarca: Let them Eat Gold
(06/03/2015) Mega-dam projects on the main stem of the Marañón River would drown Peru's Breadbasket. The Marañón River is one of the mighty Amazon's most important tributaries. It runs through a region of northern Peru where two of South America's most important bioregions merge: the mountainous highlands of the Andes joining the dense tropical rainforest of the Amazon. It is one of the most biologically rich, rapidly changing and threatened areas of the world.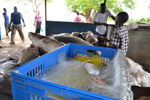 Photo essay: Polluted, overfished, and choked by weeds, world's second-largest lake is 'on its knees'
(06/02/2015) Lake Victoria is choking with pollution from industrial, agricultural, and human waste. Its problems are compounded by illegal fishing, catching of juvenile fish, and infestations of water hyacinth and the carnivorous Nile perch, which has wiped out many native fish species. Activists say lax law enforcement and a lack of political will are failing the lake, whose fisheries help feed nearly 22 million people.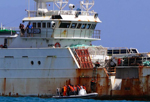 Have the 'Bandit 6' poached their last toothfish in the Southern Ocean?
(06/01/2015) Last month the Songhua and the Yongding were boarded by authorities in Cape Verde. They were the last of six vessels notorious for poaching toothfish in the waters around Antarctica to be put out of commission in recent months, in large part due to a confrontational campaign by the ocean conservation group Sea Shepherd.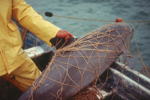 Vaquita porpoises down to 'way less than 100,' Mexican agents shoot fisherman while enforcing new protected area
(05/29/2015) With fewer than 100 individuals alive and dropping fast, the vaquita porpoise is just a swish of the tail away from extinction. In April, alerted by scientists that the vaquita population had recently suffered its biggest decline ever, the Mexican government announced an emergency two-year ban on gillnet fishing across the porpoise's main habitat in the upper Gulf of California. A frenzied race to fish for another critically endangered species, the totoaba, is behind the plummeting porpoise numbers.



GAR, Wilmar punish palm oil supplier for clearing rainforest in New Guinea
(05/28/2015) Palm oil trader Golden Agri-Resources announced today that it would suspend purchases of crude palm oil from plantation developer Austindo Nusantara Jaya Agri, which was outed in an NGO report last week for the third time in the past year for clearing forest in Indonesia's West Papua province, in violation of Golden Agri's no-deforestation commitment. Wilmar has also frozen its dealings with the company, though Asian Agri and Musim Mas, which also buy from it, have given no indication they will do the same.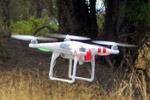 Drone Herders: Tanzanian rangers and researchers use UAVs to protect elephants and crops
(05/27/2015) HEC, otherwise known as human elephant conflict, is a centuries-old problem responsible for the deaths of untold numbers of elephants. This ongoing battle between African farmers trying to grow crops and hungry elephants foraging for a meal, has motivated conservationists to find solutions for protecting the largest and one of the most intelligent land animals on the planet. Scientists' most recent effort -- Unmanned Aerial Vehicles (UAVs), frisbee-sized remote controlled quad-helicopters -- may provide the answer that researchers have been looking for.



Can improved oil palm productivity and Indonesia's forestry moratorium go hand in hand?
(05/27/2015) An op-ed from Mongabay-Indonesia chief editor Ridzki R. Sigit, who calls for renewed efforts to boost smallholder productivity on Indonesia's oil palm plantations in the wake of the renewal of the country's moratorium on new concessions in primary forests and on peat.