Delaware Zip Codes

---

What is the zip code for places in Delaware ?

Listed numerically by zip code
Zip code | Name | Area Code(s) | 19701 Bear
19702 Christiana
19702 Newark
19703 Claymont
19706 Delaware City
19707 Hockessin
19708 Kirkwood
19709 Middletown
19710 Montchanin
19711 Newark
19712 Avon Products Inc
19712 Newark
19713 Newark
19714 Newark
19715 Newark
19716 Newark
19717 Newark
19718 Christiana Medical Center
19718 Newark
19720 Manor
19720 Minquadale
19720 New Castle
19721 Citibank
19721 New Castle
19725 Newark
19725 Shared Firm Zip
19726 Newark
19726 Shared Firm Zip
19730 Odessa
19731 Port Penn
19732 Rockland
19733 Saint Georges
19734 Blackbird
19734 Townsend
19735 Winterthur
19736 Yorklyn
19801 Wilmington
19802 Edgemoor
19802 Wilmington
19803 Talleyville
19803 Talleyville Postal Store
19803 Wilmington
19804 Newport
19804 Stanton
19804 Wilmington
19805 Elsmere
19805 Wilmington
19806 Wilmington
19807 Greenville
19807 Wilmington
19808 Marshallton
19808 Wilmington
19809 Bellefonte
19809 Edgemoor
19809 Wilmington
19810 Arden
19810 Edgemoor
19810 Wilmington
19850 Wilmington
19880 Wilmington
19884 Bank of America
19884 Greenville
19884 Wilmington
19885 Shared Firm Zip
19885 Wilmington
19886 Bank of America
19886 Shared Firm Zip
19886 Wilmington
19890 Wilmington
19890 Wilmington Trust
19891 Bank of America
19891 Wilmington
19892 Citibank
19892 Wilmington
19893 Chase Manhattan Bank N A
19893 Wilmington
19894 Hercules Incorporated
19894 Wilmington
19895 Delmarva Power
19895 Wilmington
19896 Verizon
19896 Wilmington
19897 Astrazeneca
19897 Wilmington
19898 Dupont Co Inc
19898 Wilmington
19899 Wilmington
19901 Dover
19901 Leipsic
19902 Dover
19902 Dover AFB
19902 Dover Air Force Base
19903 Dover
19904 Dover
19905 Dover
19906 Dover
19930 Bethany Beach
19931 Bethel
19933 Bridgeville
19934 Camden
19934 Camden Wyo
19934 Camden Wyoming
19934 Camden-Wy
19934 Camden-Wyo
19934 Camden-Wyoming
19934 Wyoming
19936 Cheswold
19938 Clayton
19939 Dagsboro
19940 Delmar
19941 Ellendale
19943 Felton
19944 Fenwick Island
19944 Fenwick Isle
19944 Selbyville
19945 Frankford
19946 Frederica
19947 Georgetown
19950 Farmington
19950 Greenwood
19951 Harbeson
19952 Harrington
19953 Hartly
19954 Houston
19955 Kenton
19956 Laurel
19958 Lewes
19958 Lewes Beach
19960 Lincoln
19961 Little Creek
19962 Magnolia
19963 Milford
19963 Slaughter Beach
19964 Marydel
19966 Long Neck
19966 Millsboro
19967 Millville
19967 Ocean View
19968 Milton
19969 Nassau
19970 Clarksville
19970 Millville
19970 Ocean View
19970 Oceanview
19971 Dewey Bch
19971 Dewey Beach
19971 Rehoboth
19971 Rehoboth Bch
19971 Rehoboth Beach
19973 Blades
19973 Seaford
19975 Fenwick Island
19975 Selbyville
19975 West Fenwick
19977 Smyrna
19979 Viola
19980 Woodside



Why is zip code data on an environmental science site?
In 2002 I was working on a project that correlated pollution and income for zip codes across the United States. Visitors told me the data files were very useful so I left them on the site and now update the postal information on a periodic basis even though the focus of the site is conservation.


Recent environmental features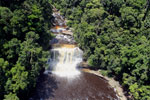 Accounting for natural capital on financial exchanges
(01/26/2015) Last month, Norway's stock exchange, the Oslo Børs, introduced a way for investors to use their money to promote sustainability. A new list by the stock exchange highlights green bonds, financial products issued by companies to raise capital for environmentally friendly projects. Notably, the list requires that issuing companies obtain and publicize outside opinions on the projects' environmental features.



Indigenous territories play dual role as homelands and protected areas
(01/22/2015) Indigenous communities claim—and scientific evidence increasingly shows—that indigenous forested territories are as well protected as, or better protected than, government-designated parks. In areas under pressure from roads or development projects, deforestation rates are sometimes even lower in indigenous territories than in official protected areas.



Palm oil giant launches online platform to support zero deforestation push
(01/22/2015) Wilmar, the world's largest palm oil company, has unveiled a tool it says will help eliminate deforestation from its global supply chain. The tool is an online dashboard that maps the company's supply chain, including the names of locations of its refineries and supplier mills.



Sundarbans still reeling from effects of December oil spill
(01/21/2015) Last month, an estimated 350,000 liters of fuel oil spilled into the Sundarbans delta on the Bay of Bengal. An oil tanker that had collided with a cargo vessel on December 9th sank into the Shela River, spilling its oil into a protected sanctuary for the rare and endangered Irrawaddy dolphins (Orcaella brevirostris) and the Ganges river dolphins (Platanista gangetica).



Environmental wisdom: keeping indigenous stories alive
(01/21/2015) Enchanted lakes and magic hills: how traditional stories support conservation and abundance. 'Long ago, when animals were gente...' Those words, uttered countless times by indigenous Amazonian storytellers, blur the boundary between humans and other creatures in the forests and rivers, revealing a different view of the way human and non-human worlds intertwine.



A model forest? Regional park balances local needs and conservation
(01/21/2015) Regional conservation area safeguards subsistence and spirituality in the Peruvian Amazon. For Alfredo Rojas, the history of the remote villages along the Ampiyacu River is one of enslavement. Growing up here, Rojas listened to his parents tell stories of the rubber barons who beat and killed the Indians who failed to meet their latex quota.



Company chops down rainforest to produce 'sustainable' chocolate
(01/20/2015) A cacao grower with roots in Southeast Asia's palm oil industry has set up shop in the Peruvian Amazon. The CEO of United Cacao has told the international press that he wants to change the industry for the better, but a cadre of scientists and conservation groups charge that United Cacao has quietly cut down more than 2,000 hectares of rainforest.



Scandal and intrigue overshadow environment at the Simandou mine in Guinea
(01/20/2015) Critically Endangered chimpanzees stand to lose their home over giant iron mine in West Africa. When I was a Peace Corps Volunteer in West Africa decades ago well-laid plans often crumbled to dust in the unpredictable confusion of life there. We just muttered with resignation, 'WAWA' – West Africa wins again. The Simandou iron ore mine in Guinea could be one of the biggest WAWAs the region has ever produced.



Ocean's 15: meet the species that have vanished forever from our seas
(01/15/2015) In the last 500 years, the oceans have suffered far fewer extinctions than on land—at least that we know of. According to a recent study in Science, 15 animals are known to have vanished forever from the oceans while terrestrial ecosystems have seen 514 extinctions. The researchers, however, warn that the number of marine extinctions could rise rapidly as the oceans are industrialized.



Empty seas? Scientists warn of an industrialized ocean
(01/15/2015) This is obvious, but still important: humans are not a marine species. Even as we have colonized most of our planet's terrestrial landscapes, we have not yet colonized the oceans. And for most of our history, we have impacted them only on the periphery. A new review in Science finds that this has saved marine species and ecosystems from large-scale damage—that is, until the last couple centuries.



No experience necessary: how studying tamarins led to an innovative research organization in the Amazon
(01/15/2015) While conducting doctoral research on tamarin reproductive biology in the Peruvian Amazon, Mrinalini Watsa realized she needed help in the field. Rather than hiring seasonal assistance she, along with Gideon Erkenswick, decided to create a life-changing non-profit organization, PrimatesPeru. The new NGO would allow students to conduct field research in one of the most biodiverse, yet threatened, places on Earth.



Did palm oil expansion play a role in the Ebola crisis?
(01/14/2015) The Ebola outbreak in West Africa may have been the result of complex economic and agricultural policies developed by authorities in Guinea and Liberia, according to a new commentary in Environment and Planning A. Looking at the economic activities around villages where Ebola first emerged, the investigators analyzed a shift in land-use activities in Guinea's forested region, particularly an increase in oil palm.



Casting for another job: will fishers take up a new livelihood?
(01/12/2015) Can alternative income programs save Fiji's reef fish? Many implicate the failure of Fiji's government to prioritize sustainable management over fisheries development projects, or suggest that Fijians' mindsets must dramatically shift first.



How black rhinos and local communities help each other in Namibia
(01/07/2015) Africa's rhinos are in a state of crisis. Poaching for their horn has resulted in the deaths of thousands of animals and pushed the continent's two species—the white and black rhino—against the wall. Yet, despite the crisis, there are pockets of rhino territory where poaching remains rare and rhinos live comparatively unmolested. Indeed, one of the brightest spots for rhinos is in Namibia.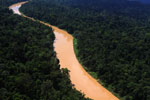 Rainforests: 10 things to watch in 2015
(01/02/2015) 2014 was a landmark year for tropical rainforests, with dozens of major companies committing to eliminating deforestation from their supply chains, the launch of new platforms for monitoring forests, and sharp drop in clearing in the Brazilian Amazon, among other big developments. Here's a quick look ahead at what might be in store for tropical forests in 2015.



2014: the year in rainforests
(12/30/2014) 2014 could be classified as 'The Year of the Zero Deforestation Commitment'. During 2014, nearly two dozen major companies, ranging from palm oil producers to fast food chains to toothpaste makers, established policies to exclude palm oil sourced at the expense of rainforests and peatlands.



Meet Biofaces: the Facebook for wildlife enthusiasts
(12/30/2014) Love wildlife? Wish you had a place online to share your photos, videos, and stories with other wild enthusiasts—kind of like a Facebook for wildlife lovers? Well, look no further than Biofaces, a new website meant to "make wildlife loving people happy," according to its creator, Leonardo Avelino Duarte.



Top 10 HAPPY environmental stories of 2014
(12/29/2014) In what was widely seen as a possible breakthrough in the battle to coordinate some kind of response to global warming, China and the U.S. announced joint actions this year. On November 12th, the world's two most powerful countries surprised pretty much everyone by announcing that they would work together to tackle the crisis.



Favorite nature and wildlife photos from 2014
(12/24/2014) During the course of my reporting in 2014, I had the opportunity to travel to several countries and take some pictures in the field. Below are some of my favorite images from the year. Most of these photos are from Sumatra (Indonesia), Sabah (Malaysia), and Queensland (Australia), although there are a few from the United States.



Top 10 Environmental Stories of 2014
(12/23/2014) In 2014, the unimaginable happened: companies representing the majority of palm oil production and trade agreed to stop cutting down rainforests and draining peatlands for new oil palm plantations. After years of intense campaigning by environmentalists and dire warnings from scientists, nearly two dozen major producers, traders, and buyers established zero deforestation policies.