Emily Kirkland [return to about mongabay]

Emily Kirkland is studying Economics and Latin American Studies at Brown University in Providence, Rhode Island. She's focusing on environmental issues in Latin America, especially deforestation and international climate policy. She's originally from San Francisco and loves hiking, skiing and rock climbing.

Emily Kirkland joined the mongabay team during during winter break in January 2011.


---

Articles written by Emily Kirkland

Deforestation continues in Somalia despite charcoal ban
(01/23/2011) IRIN News, a news service operated by the UN Office for Humanitarian Affairs, has reported that charcoal production in Somalia is continuing to rise despite a government ban. Charcoal production has long been one of the principal drivers of deforestation in Somalia. The charcoal, which is usually smuggled out of the country illegally for sale in the Gulf States, also provides a source of income for Islamic militias like al Shabaab, which control large parts of Somalia in open defiance of the Western-backed government.


Australia's floods threaten Great Barrier Reef
(01/18/2011) The floods ransacking the Queensland coast have cost 20 lives and $500 million worth of property damage. Now, huge volumes of water are pouring into the ocean, threatening the Great Barrier Reef, which extends for thousands of kilometers off the coast. Although it may take years to know the full consequences of the flooding, Australian scientists are already warning of serious damage. For now, the biggest problems are concentrated on the southern part of the reef, where three overflowing rivers—the Burdekin, the Fitzroy, and the Burnett—have released millions of gallons of heavily polluted water into the sea. So far, prevailing winds have confined the majority of the floodwaters to within 65 kilometers of shore. But in time, the damage may grow to affect the entire reef system.


Amount of carbon absorbed by ecosystems each year is grossly overstated, says new study
(01/17/2011) According to a new paper published in Science, current carbon accounting methods significantly overstate the amount of carbon that can be absorbed by forests, plains, and other terrestrial ecosystems. That is because most current carbon accounting methods do not consider the methane and carbon dioxide released naturally by rivers, streams, and lakes. This new paper suggests that rivers, streams, and lakes emit the equivalent of 2.05 billion metric tons of carbon every year. (By comparison, all the terrestrial ecosystems on the world's continents are thought to absorb around 2.6 billion metric tons of carbon each year). This is, as the lead author of the paper said, is a "major accounting error".


Renewed conflict between tribes and oil companies looms in Peru
(01/06/2011) Indigenous peoples and their allies have intensified their fight against two oil companies over contamination in the Peruvian Amazon. Last week, a group of indigenous protesters blockaded portions of the Marañon and Corrientes Rivers in the province of Loreto in northeastern Peru. The protesters were demanding that Pluspetrol, an Argentinean oil company, compensate them for a recent oil spill. As of December 28th, after eight days, the blockade remained unbroken.


GM crop contamination may be product of sloppy handling, not cross-pollination
(01/04/2011) A recent study has suggested that sloppy seed handling may be partially responsible for the presence of genetically modified plants in conventional fields. For years, farmers have been reporting that fields planted with traditional seeds sometimes yield GM plants. Many scientists believe that this pattern is due to cross-pollination: insects carry pollen from neighboring GM fields into conventional fields, resulting in some GM plants. But a new paper just published in PLoS One argues that the effect of cross-pollination is actually quite small. In the fields tested by the researchers, fewer than 1 percent of all conventional cotton plants produced genetically modified Bt seed as a result of insect cross-pollination.







archives | news | XML / RSS feed | featured


XML / RSS / Syndication options

mongabay.com features more than 400 RSS feeds to meet your specific area of interest



MONGABAY.COM
Mongabay.com seeks to raise interest in and appreciation of wild lands and wildlife, while examining the impact of emerging trends in climate, technology, economics, and finance on conservation and development (more)

CONTENTS





WEEKLY NEWSLETTER


INTERACT



SUPPORT
Help support mongabay.com when you buy from Amazon.com


STORE

SHIRTS
HIGH RESOLUTION PHOTOS / PRINTS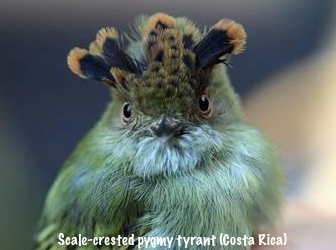 CALENDARS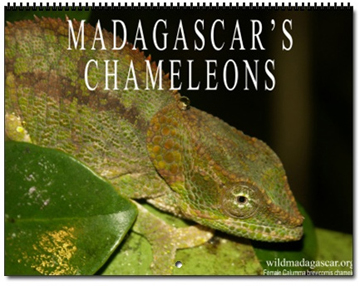 TOPICS
more


ARCHIVES

2009
August | July | June | May | April | March | February | January

2008
December | November | October | September | August | July | June | May | April | March | February | January

2007
December | November | October | September | August | July | June | May | April | March | February | January

2006
2006 Highlights | December | November | October | September | August | July | June | May | April | May | February | January

2005
December | November | October | September | August | July | June | May | April | March | February | January

2004
December | November | October | September | August | July
June | May | April | March | February | January


more



Some books

Green Design






WEEKLY NEWSLETTER


RECENTLY UPDATED PHOTO ALBUMS