Environmental issues

Deforestation, soil erosion, and water pollution from a gold mine in Peru. Several environmental issues can result from a single activity.



By Jeremy Hance

Environmental issues are problems that impact the natural world, i.e. ecosystems, as well as the human beings who depend on them. Although environmental issues have been around since humans have (Plato complained of deforestation and resulting erosion in Greece), the modern movement concerned with environmental issues proceeded alongside, and often in response to, the rise of industrialization.

Current environmental issues include climate change, deforestation, biodiversity loss, pollution, invasive species, ecosystem destruction, ocean acidification, desertification, erosion, sprawl, fossil fuels, and overpopulation among many others.

Responses to environmental issues have included the creation of protected areas, such as national parks and wildlife reserves; laws to protect the habitat of endangered species; regulations on hunting and fishing; clean up of toxic pollution; international treaties to address global issues like depletion of the ozone layer; restoration of damaged ecosystems; reintroductions of wildlife; and others.

Since human beings are intimately connected to the environment, depending on it for clean water, food production, and breathable air, tackling environmental problems is about creating a better world for current and future generations. In recent decades, some environmental issues have moved beyond local and regional problems, to become global ones, such as climate change, mass extinction, and ocean acidification.

Deforestation



Deforestation in Borneo


Soil erosion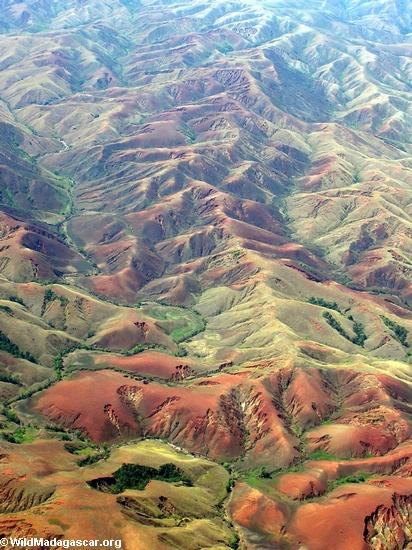 Soil erosion in Madagascar following deforestation.


Air pollution



Air pollution in China.


Biodiversity loss



Red ruffed lemurs are hunted by poachers


Littering / trash



Trash in Indonesia




Urban sprawl



Urban sprawl in Las Vegas


Fires



Forest fires in Indonesia produce greenhouse gases that contribute to climate change


Global warming


Glaciers in places like Alaska are melting due to climate change
News on environmental issues
Taking technology out in the cold: working to conserve snow leopards
(06/30/2015) Conservation work is important not just in tropical rainforests, but also in snow-covered peaks and steep slopes, the home of snow leopards and a number of unusual ungulates, including blue sheep and Asiatic ibex. When these and other native prey are scarce, snow leopards may resort to eating more livestock, which turns herders against them.



Palm oil plantations used to 'reforest' parts of Brazil despite being wildlife deserts
(06/30/2015) A recent study systematically documented bird biodiversity within oil palm plantations, finding they contain fewer species than secondary forest and even cattle pasture. As oil palm grows as a commodity in Brazil – and can legally even be used to "reforest" land – how can a country that has made big gains in reducing deforestation in recent years balance this powerhouse industry with environmental welfare?



Into the great unknown: The ability of global forests to store carbon is at risk
(06/30/2015) The world's tropical and subtropical forests absorb 1.1 trillion kg. of carbon from the atmosphere every year, storing it in soil and living and dead biomass. Amazonian forests alone store more carbon than any other ecosystem on earth. That's important because any carbon that is stored in biomass is carbon not being released to the atmosphere and contributing to climate change.


U.S. to remove extinct cougar from Endangered Species Act
(06/30/2015) The U.S. government has declared the Eastern cougar extinct more than 80 years after its a believed a hunter in Maine wiped out the last individual. Scientists still dispute whether the Eastern cougar was a distinct subspecies, but either way officials believe the original population that roamed much of the Eastern U.S. and Canada is gone—and has been for decades.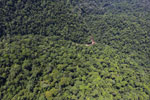 'Sea change' in clothing industry means more protections for forests
(06/30/2015) Sateri has become the latest major viscose producer to adopt a new wood- and pulp-sourcing policy aimed at removing deforestation from its supply chain. The company, the world's third-largest viscose producer, joins Aditya Birla and Lenzing, the two biggest, in making commitments to stop buying wood pulp from natural or endangered forests.



Big reserve expansion gives tigers a boost in India
(06/29/2015) A hundred years ago, there were thirteen times as many tigers in the world as there are today, ranging from Turkey across the Eurasian continent to the eastern coast of Russia. The 13 countries that contain the world's last tigers today - a mere, 2,500 mature individuals - are challenged with increasing protected tiger habitat to prevent crowding and inbreeding, while facing extreme funding and space constraints. One state in India, however, has found a cost-effective way to give tigers more room.


Lions return to Rwanda
(06/29/2015) After 15 years, the roar of lions will once again be heard in Rwanda. Today the NGO, African Parks, will begin moving seven lions from South Africa to Rwanda's Akagera National Park. It was here that Rwanda's last lions were poisoned by cattle herders after the Rwandan genocide left the park wholly unmanaged.



Corporations rush to make zero-deforestation commitments, but is it working?
(06/29/2015) Every year, more companies pledge to stop using ingredients whose production cause tropical deforestation. Retailers and brands making voluntary commitments – mostly involving palm oil – include Johnson & Johnson, Unilever, Colgate and Wilmar, the world's largest palm oil trader. Among 2014 joiners were Cargill, Krispy Kreme, Dunkin's Donuts and Baskin' Robbins, with 2015 bringing the addition of McDonald's, Archer Daniels Midland and Yum! Brands (owner of Pizza Hut, KFC, and Taco Bell).



Chinese turtle heist sends rare Philippine species to brink of extinction, international rescue underway
(06/29/2015) On Friday, June 19, Philippine authorities raided a warehouse on the island of Palawan and confiscated more than 4,000 live, illegally harvested rare turtles, only days before they were to be shipped to foreign food and pet markets. The massive haul included over 3,800 critically endangered Philippine forest turtles – animals in very poor health and showing signs of severe neglect from long captivity.



After two decades, Indonesia publishes plan for tackling invasive species
(06/29/2015) Twenty years after ratifying a legally binding UN convention which obligates parties to deal with invasive alien species, considered to be main direct drivers of biodiversity loss across the globe, Indonesia has drawn up a national strategic plan on the matter. The plan outlines steps to mitigate invasive species through policy, institution-building, information management, research and education, capacity-building and public awareness.









CONTENTS
WEEKLY NEWSLETTER