Extinct animals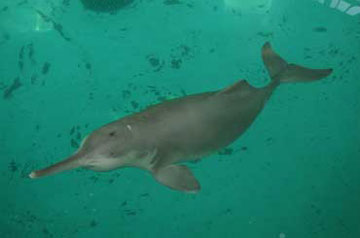 The Baiji or Yangtze River Dolphin. Photo by Wang Ding and courtesy of the Institute of Hydrobiology, Chinese Academy of Sciences.



By Jeremy Hance

Extinct animals are those that through natural selection or human impacts have vanished forever from the face of the Earth. Animals are organisms belonging to the taxonomic kingdom, Animalia, distinguishing them from other groups such as plants, fungi, and bacteria.

Having first evolved around 550 million years ago, most of the animals that have ever lived are now extinct. The death of an animal species usually occurs when they are no able to adapt to changes in their environment, such as climatic shifts or the arrival of a new, competing animal on the scene.

Mass extinctions have also occurred at least five times since animals evolved. Often caused by massive climate change or global disasters, such as the asteroid the killed off the dinosaurs, mass extinctions are defined as a period when a significant proportion of the world's species vanish.

Today, one species, humans, are driving many of the world's extinctions. Deforestation, habitat destruction, invasive species, overexploitation, and, increasingly, climate change are pushing the rate of extinctions upward to an extent that scientists fear we could be entering a new mass extinction.

Although extinct animals have long been considered gone for good, some scientists are working on reviving extinct animals, raising many practical and ethical questions. To date, the only extinct animal that has ever been recreated is the Pyrenean ibex, which was revived through cloning. The ibex existed again for seven minutes before dying from lung failure.

Some recently extinct animals:

Vietnamese rhinoceros (Rhinoceros sondaicus annamiticus): a subspecies of the Javan rhino, poaching and deforestation pushed this animal over the edge.

Christmas Island pipistrelle (Pipistrellus murrayi): no one knows yet why this small bat vanished for good.

Yangtze river dolphin or Baiji (Lipotes vexillifer): dams, pollution, and fishing likely pushed this species to extinction.

Po'ouli (Melamprosops phaeosoma): a possibly extinct Hawaiian bird with the last known individual dying in 2004.



Highlighted stories on extinct animals
Over 80 percent of rediscovered species still face extinction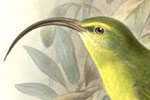 (08/18/2011) Imagine if your job was to locate extinct species. In 2010, biologists with The Search for Lost Frogs set out on a tropical mission hoping to confirm the existence of frog species not seen in decades. The team recovered proof of four out of a hundred missing species, including a toad among the expedition's Top Ten Amphibians list. According to a new study study in the open access journal PLoS ONE, such biological surveys are critical conservation tools to prevent the 'romeo error': the abandonment of conservation efforts due to belief that a species is extinct. The study, the first of its kind, found that rediscovered species are especially in danger of vanishing again, this time altogether, without targeted conservation measures.


Biodiversity extinction crisis looms says renowned biologist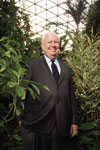 (03/12/2007) While there is considerable debate over the scale at which biodiversity extinction is occurring, there is little doubt we are presently in an age where species loss is well above the established biological norm. Extinction has certainly occurred in the past, and in fact, it is the fate of all species, but today the rate appears to be at least 100 times the background rate of one species per million per year and may be headed towards a magnitude thousands of times greater. Few people know more about extinction than Dr. Peter Raven, director of the Missouri Botanical Garden. He is the author of hundreds of scientific papers and books, and has an encyclopedic list of achievements and accolades from a lifetime of biological research. These make him one of the world's preeminent biodiversity experts. He is also extremely worried about the present biodiversity crisis, one that has been termed the sixth great extinction.


Just how bad is the biodiversity extinction crisis?



(02/06/2007) In recent years, scientists have warned of a looming biodiversity extinction crisis, one that will rival or exceed the five historic mass extinctions that occurred millions of years ago. Unlike these past extinctions, which were variously the result of catastrophic climate change, extraterrestrial collisions, atmospheric poisoning, and hyperactive volcanism, the current extinction event is one of our own making, fueled mainly by habitat destruction and, to a lesser extent, over-exploitation of certain species. While few scientists doubt species extinction is occurring, the degree to which it will occur in the future has long been subject of debate in conservation literature. Looking solely at species loss resulting from tropical deforestation, some researchers have forecast extinction rates as high as 75 percent. Now a new paper, published in Biotropica, argues that the most dire of these projections may be overstated. Using models that show lower rates of forest loss based on slowing population growth and other factors, Joseph Wright from the Smithsonian Tropical Research Institute in Panama and Helene Muller-Landau from the University of Minnesota say that species loss may be more moderate than the commonly cited figures. While some scientists have criticized their work as "overly optimistic," prominent biologists say that their research has ignited an important discussion and raises fundamental questions about future conservation priorities and research efforts. This could ultimately result in more effective strategies for conserving biological diversity, they say.



Recent news on extinction
Could the Tasmanian tiger be hiding out in New Guinea?
(05/20/2013) Many people still believe the Tasmanian tiger (Thylacinus cynocephalus) survives in the wilds of Tasmania, even though the species was declared extinct over eighty years ago. Sightings and reports of the elusive carnivorous marsupial, which was the top predator on the island, pop-up almost as frequently as those of Bigfoot in North America, but to date no definitive evidence has emerged of its survival. Yet, a noted cryptozoologist (one who searches for hidden animals), Dr. Karl Shuker, wrote recently that tiger hunters should perhaps turn their attention to a different island: New Guinea.


Aquarium launches desperate search to save a species down to 3 individuals
(05/10/2013) Aquarists at ZSL London Zoo have launched a worldwide appeal to find a female mate for a fish species that is believed to have gone extinct in the wild.



The Hawaiian silversword: another warning on climate change
(05/06/2013) The Hawaiian silversword (Argyroxyphium sandwicense), a beautiful, spiny plant from the volcanic Hawaiian highlands may not survive the ravages of climate change, according to a new study in Global Change Biology. An unmistakable plant, the silversword has long, sword-shaped leaves covered in silver hair and beautiful flowering stalks that may tower to a height of three meters.


13 year search for Taiwan's top predator comes up empty-handed
(05/01/2013) After 13 years of searching for the Formosan clouded leopard (Neofelis nebulosa brachyura), once hopeful scientists say they believe the cat is likely extinct. For more than a decade scientists set up over 1,500 camera traps and scent traps in the mountains of Taiwan where they believed the cat may still be hiding out, only to find nothing.


Rhinos now extinct in Mozambique's Limpopo National Park
(04/25/2013) Poachers have likely killed off the last rhinos in Mozambique's Limpopo National Park, according to a park official.



Featured video: time to meet The Lonely Dodo
(04/24/2013) A new short animation (see below) highlights the plight of today's most endangered species by focusing on one which is already extinct: the dodo. The animation, produced by Academy award-winning studio Aardman, introduces the world to the last, and very lonely, dodo. The short was created for conservation organization, the Durrell Wildlife Conservation Trust, which is striving to save a number of species from the dodo's fate.



Yangtze porpoise down to 1,000 animals as world's most degraded river may soon claim another extinction
(04/16/2013) A survey late last year found that the Yangtze finless porpoise (Neophocaena asiaeorientalis asiaeorientalis) population has been cut in half in just six years. During a 44-day survey, experts estimated 1,000 river porpoises inhabited the river and adjoining lakes, down from around 2,000 in 2006. The ecology of China's Yangtze River has been decimated the Three Gorges Dam, ship traffic, pollution, electrofishing, and overfishing, making it arguably the world's most degraded major river. These environmental tolls have already led to the likely extinction of the Yangtze river dolphin (Lipotes vexillifer), or baiji, and possibly the Chinese paddlefish (Psephurus gladius), which is one of the world's longest freshwater fish.


Future generations to pay for our mistakes: biodiversity loss doesn't appear for decades
(04/15/2013) The biodiversity of Europe today is largely linked to environmental conditions decades ago, according to a new large-scale study in the Proceedings of the National Academy of Sciences (PNAS). Looking at various social and economic conditions from the last hundred years, scientists found that today's European species were closely aligned to environmental impacts on the continent from 1900 and 1950 instead of more recent times. The findings imply that scientists may be underestimating the total decline in global biodiversity, while future generations will inherit a natural world of our making.


How many animals do we need to keep extinction at bay?
(04/15/2013) How many animal individuals are needed to ensure a species isn't doomed to extinction even with our best conservation efforts? While no one knows exactly, scientists have created complex models to attempt an answer. They call this important threshold the "minimum viable population" and have spilled plenty of ink trying to decipher estimates, many of which fall in the thousands. However, a new study in Conservation Biology shows that some long-lived animals may not need so many individuals to retain a stable population.



Humans killed over 10 percent of the world's bird species when they colonized the Pacific Islands
(03/25/2013) Around 4,000 years ago intrepid Polynesian seafarers made their way into an untamed wilderness: the far-flung Pacific Islands. Over a thousands or so years, they rowed from one island to another, stepping on shores never yet seen by humans. While this vast colonization brought about a new era of human history, it also ended the existence of well-over a thousand bird species according to a new study in the Proceedings of the National Academy of Sciences (PNAS).









CONTENTS
WEEKLY NEWSLETTER