FEATURED ARTICLES
PHOTOS
Recently updated sections.
All photos: country | topic


TRAVEL BLOG

What happened to the Innovation in Conservation prize? (12/19/2013)

Top nature pictures of 2013 (12/18/2013)

Clarifying Google's forest map (11/18/2013)


FOR KIDS

FISH

DATA

MONGABAY INTERNATIONAL


NEWS TOPICS
SEARCH MONGABAY
FEATURED VIDEO

Mongabay's Rhett Butler speaks at TEDxYouth


ENVIRONMENTAL NEWS

Indigenous groups win right to pursue Chevron assets in Canada in Amazon pollution case
(12/19/2013) Indigenous plaintiffs in a long-running legal dispute against Chevron won the right to pursue the oil giant's assets in Canada as part of a $9.5 billion judgement by an Ecuadorean court over damages in the Amazon, reports Amazon Watch.


Palm oil exports to fall in 2013/2014
(12/19/2013) Palm oil exports may drop for the first time in 16 years due to price trends in the oilseed market, reports Oil World.


UN raps Malaysia on palm oil abuses, risks
(12/19/2013) Malaysia's push to join the ranks of rich countries shouldn't come at the expense of the environment or the vulnerable groups, warned a U.N. expert after a visit to the Southeast Asian nation.


Hershey commits to zero deforestation for palm oil
(12/19/2013) In an effort to avoid palm oil linked to deforestation, candy giant Hershey Company (NYSE:HSY) will source 100 percent of its palm oil from traceable sources by the end of 2014.



Little elephant is the first scientific record of dwarfism in the wild
(12/19/2013) Biologists in Sri Lanka have published the first documented evidence of dwarfism in an adult wild animal. A male Asian elephant (Elephas maximus) measuring just over 1.5 meters (five feet) in height was seen in an aggressive encounter with another male of average size. The elephant's small stature was due to disproportionately short legs, according to the findings published in the IUCN/SSC Asian Elephant Specialist Group journal Gajah. "The 'dwarf' was by far the main aggressor in the altercation and appeared to be older than the other, a young adult," states the study. "Other than for the disproportionately short legs, morphologically and behaviorally the dwarf appeared normal."


Chickens before cows: new study finds cattle have outsized greenhouse gas footprint
(12/19/2013) If you want to lower your greenhouse gas emissions, choose chicken or poultry over beef and dairy, according to a massive new study in the Proceedings of the National Academy of Sciences (PNAS). The study finds that global cattle production—both for beef and dairy—is responsible for a whopping 77 percent of the world's greenhouse gases attributed to livestock. Meanwhile, pork and poultry account for only 10 percent the greenhouse gases from livestock.



Top 10 HAPPY environmental stories of 2013
(12/19/2013) 1. China begins to tackle pollution, carbon emissions: As China's environmental crisis worsens, the government has begun to unveil a series of new initiatives to curb record pollution and cut greenhouse emissions. The world's largest consumer of coal, China's growth in emissions is finally slowing and some experts believe the nation's emissions could peak within the decade. If China's emissions begin to fall, so too could the world's.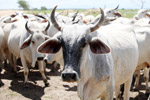 Brazilian cattle producers standardize audits to exclude deforestation from supply chain
(12/18/2013) Brazil's largest cattle producers have agreed to standardize and make public their audits as part of an effort to exclude from their supply chains livestock produced via deforestation, reports Greenpeace, which has led a campaign to improve the environmental performance of the sector. The agreement on a standard auditing protocol means that the companies' progress toward eliminating deforestation will now be directly comparable.



Ongoing deforestation reported in Borneo concession held by APP supplier
(12/18/2013) Up to 1,400 hectares of forest have been cleared in a concession belonging to an Asia Pulp & Paper (APP) supplier in Borneo, potentially putting the company in breach of the forestry giant's zero deforestation commitment, reports a coalition of local NGO's. In a report released Tuesday, Relawan Pemantau Hutan Kalimantan (RPHK), a coalition of NGO's in part supported by WWF-Indonesia, said that blocks of natural forest have been cleared in a concession belonging to PT Daya Tani Kalbar (DTK), an APP supplier. The clearing has taken place since APP's moratorium went into effect February 1, 2013.



Madagascar's most famous lemur facing big threats
(12/18/2013) The ring-tailed lemur (Lemur catta), perhaps the most well-known of Madagascar's endemic animals, is facing a "very high" risk of extinction in the wild. The Madagascar Section of the IUCN Primate Specialist Group reassessed the Red List status of ring-tailed lemurs and upgraded the species from Near-Threatened (2008) to Endangered (2012). Ring-tailed lemurs are facing extinction in some parts of Madagascar because of continued habitat loss, and more recently, species exploitation.



Using stories to connect people to biodiversity: an interview with Tara Waters Lumpkin, PhD
(12/18/2013) In a world where extinctions are almost commonplace and global warming barely raises an eyebrow, very few of us can return to find the places we grew up in unsullied by development. Sometimes, all that is left of a favorite grove of trees or strip of forest are memories. Through Izilwane: Voices for Biodiversity Project, an online magazine for story-tellers, Tara Waters Lumpkin has succeeded in bringing together more than one hundred "eco-writers" who have shared their memories, highlighted environmental crises in their localities and raised their voices against habitat destruction.



World suffers warmest November on record
(12/18/2013) Last month was the warmest November on record, according to new analysis from the NOAA. Temperatures were 0.78 degrees Celsius (1.40 degrees Fahrenheit) above the average November in the 20th Century. Global temperatures are on the rise due to climate change caused primarily by burning fossil fuels, but also by deforestation and land-use change.



Africa to build world's largest dam, but who will benefit?
(12/17/2013) The Congo River traverses the continent of Africa, ending its journey in the Democratic Republic of Congo (DRC) where it spills 1.5 million cubic feet per second into the Atlantic Ocean. Now, plans are underway to harness this tremendous force of water in what promises to be the world's largest hydropower scheme, The Grand Inga.



Canada's biggest logger loses eco-certification
(12/17/2013) Resolute Forest Products, the largest industrial logging company in Canada, suffered a major setback this week when the Forest Stewardship Council (FSC) revoked three certifications for the forestry giant. According to Greenpeace, the company lost its certification in Quebec and Ontario due to several problems, including a lack of consent from the Crees nations and failure to safeguard high priority conservation areas.



Democratizing forest monitoring on a global scale
(12/17/2013) Efforts to map and analyze deforestation and forest degradation got a boost today when Stanford University announced a new online course that provides training on how to use advance forest monitoring software. The course, which is freely available via Stanford University Online Learning, could immediately increase the capacity of environmentalists, forest managers, and researchers to track changes in forest cover.


more







MISSION




Mongabay.com seeks to raise interest in and appreciation of wild lands and wildlife, while examining the impact of emerging trends in climate, technology, economics, and finance on conservation and development

(more | contact)




WEEKLY NEWSLETTER








SUPPORT
Consider a tax-deductible donation to support our independent reporting.
You can also help support mongabay when you buy from Amazon.com

Green Design

BOOKS BY MONGABAY
STORE
HIGH RESOLUTION
PHOTOS / PRINTS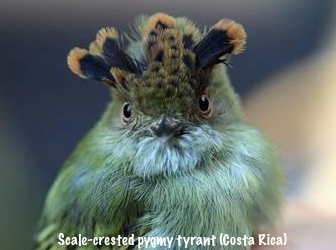 FREE NEWSLETTER